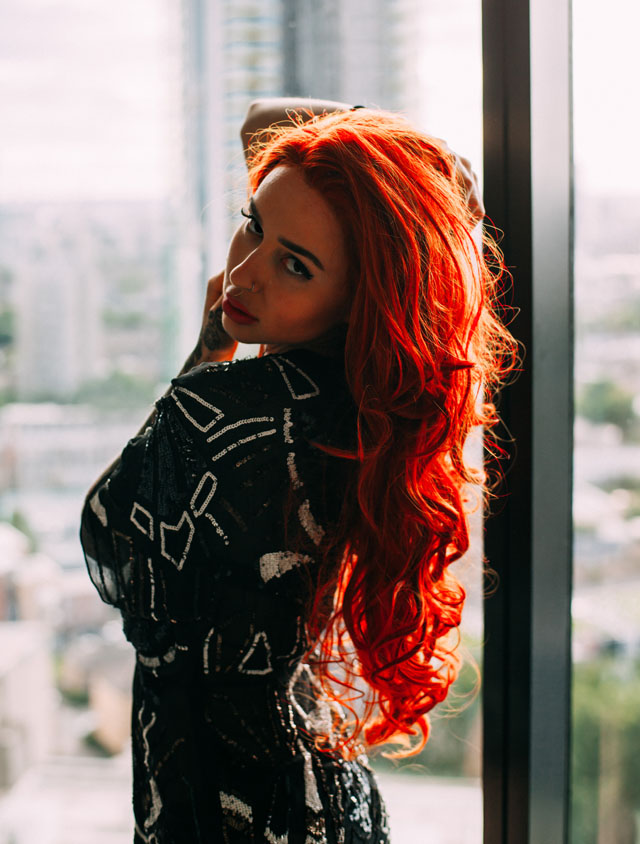 Words by Art Jefferson
Images courtesy of Chloë Rona
Chloë Rona is a name that you will get to know rather quickly. The London-based singer who effortlessly weaves between the sounds of dark pop, electronica and RnB is definitely ready to skyrocket to the top, sharing her song 'Games' back in 2016. She went on to drop stellar tracks such as 'F.I.A', the seductive cut 'Muse', as well as featured on the Casio McCombs single 'Bad Things'. Having studied Popular Music Performance Vocals, she stylistically brings a sexy edge whilst armed with mountainous amounts of vocal talent that fit together like a hand in glove. It's this overall package that makes her target for stardom a bullseye aim with the arrow already in motion.
Chloë Rona's current release 'Cruel Intentions' is a bass-hefty, slow-burning cut that touches on a draining and foul relationship. Skating over the rhythm with a graceful confidence, Rona locks the listener in with her lush vocal reeling whilst the rumbling production creates a nightly haunt.
Having already delivered a batch of unquestioning amazing songs, Chloë Rona is about to take the music industry by storm…in a major way.
When it comes to music, your background is quite diverse – growing up with everything from R&B to metal. Were there any specific seminal artists or albums that really touched and inspired you musically when you were younger?
Chloë Rona – There are a few albums I remember first listening to when I was younger, back when first putting your new CD in the CD player was the single most exciting moment.
I don't even know where to start with the R&B side, I used to spend hours searching for new music whilst I was meant to be doing my homework (sorry Mum). Michael Jackson BAD, Usher Confessions, Fort Minor The Rising Tied, Missy Elliott The Cookbook, Evanescence Fallen, to air drumming 'In the Air Tonight' by Phil Collins with my Dad in the car. I can't explain why for all of them, it's that feeling some music gives you, you don't even necessarily know it at the time.
You studied Popular Music Performance Vocals at BIMM. How did that course play an impact in the way you approach vocals currently?
Chloë Rona – I learned a lot about singing live and built my confidence, I also learned what not to listen to. This isn't true for everyone, but for me, singing shouldn't just be about technique or how to tilt your larynx just right (don't google what that is, it's gross), it should be about feeling and emotions and what you're trying to say.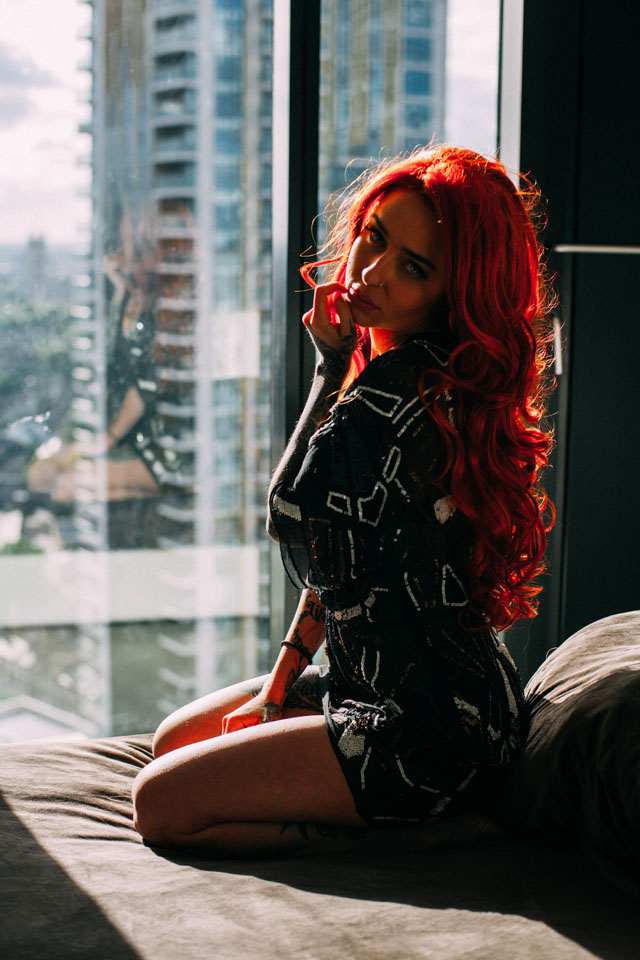 One track that was an absolute banger of yours was 'F.I.A'. To me it highlighted your range, especially weaving between that cut and 'Games'. Can you talk about the inspiration behind 'F.I.A.' and your initial approach to that song?
Chloë Rona – 'F.I.A' was the first song I actually released. Everything I write is drawn from personal experiences or experiences of those close to me. 'F.I.A' is about a relationship that has a lot of hurdles and issues but crazy love, so all of that doesn't matter, even if it's kind of unhealthy. I wrote that with one of my oldest friends, Segun Fawole. He played a huge part in helping me find my sound when I was ready to start releasing music.
You recorded the song 'Bad Things' with Casio McCombs. How did that collaboration come about?
Chloë Rona – To be honest, I'm not 100% sure. I was in LA for couple months back in 2016 to try and find inspiration and connect with a few people out there. Following that, when back in the UK, I was still getting people hitting me up to work from out there, one of them being Casio McCombs. Small world now and so easy to write music whilst in different countries.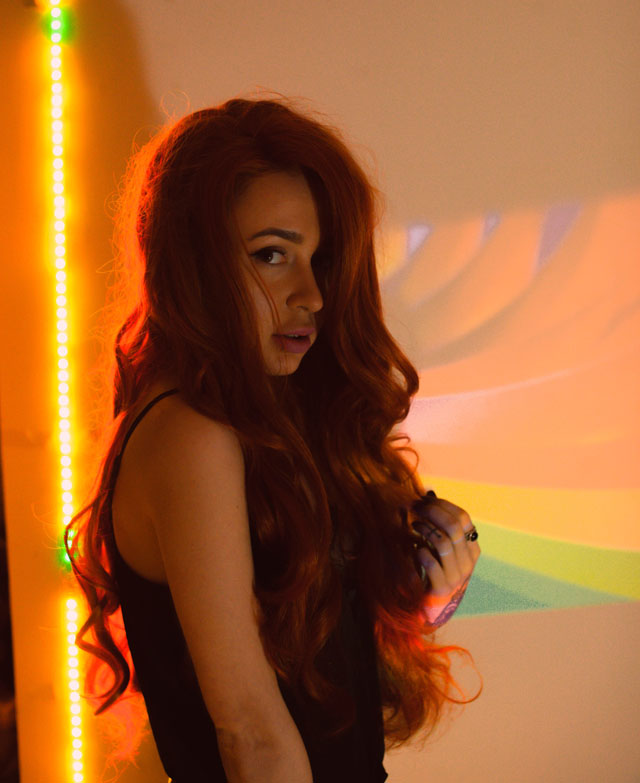 With your latest song 'Cruel Intentions', musically you've continued to experiment with electronica. Sonically it was really fitting for the subject matter. Did you already have the song written before hearing the production or did the music helped to act as the catalyst?
Chloë Rona – I had the concept for 'Cruel Intentions' already and some lyrics written, but wrote it all in the studio with a few of my very talented friends; ZoZo, Crawford Mack and Brookfield, who also produced it. I was aiming to go darker and bridge over to a new direction, working with a producer in the studio. Being involved in the production choices and bringing it all together is definitely my favourite way to work.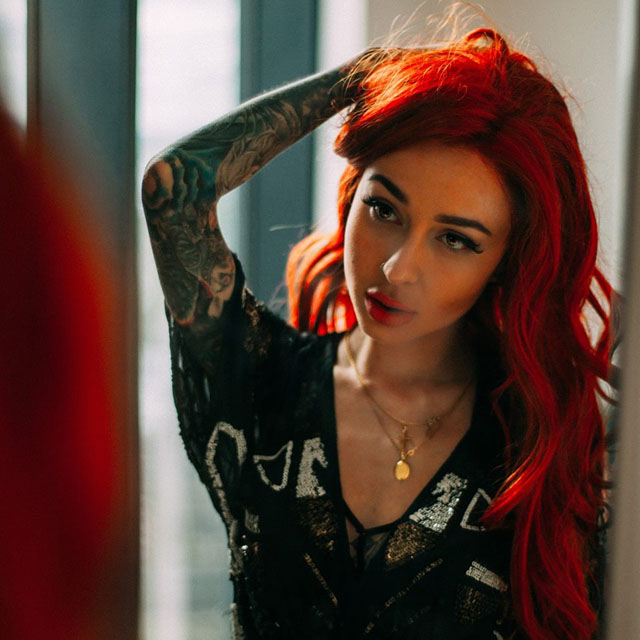 You're no stranger to being in front of a camera, as you've shot for different clothing brands. You're surely in your zone when shooting. How do you enjoy the modelling end of things?
Chloë Rona – Modelling is fun, I wouldn't call myself a model though. It has helped with my confidence a lot and I want to start using it as more of an art form, tying visuals in with music is becoming more and more important. I am personally very happy about this, it's just another way to express yourself through art, if it's done right.
Can you also talk a bit about your love of fashion and how it plays a role in your palette of creativity?
Chloë Rona – Fashion and music have always stood out to me since I was young. I remember being about 10 designing clothes and writing lyrics in the same note book, often influencing each other. I was always quite a shy kid, I wasn't good at saying how I felt, so fashion and music have always been how I expressed myself. My fashion sense is pretty similar to my music taste, a mix of urban, grungy and pretty dark. Guess I knew where I was coming from!
Finally, what can we expect for the rest of 2018?
Chloë Rona – That's a good question, I'd love the answer to that too! A lot of new music, that's for sure. I am always exploring new sounds and concepts. I'm definitely planning to combine visuals with my music more, collaborating with people from the fashion industry and visual arts as much as possible. Taking more control over the artwork, directing my own videos and taking each step as it comes and making the most of all of it.
https://www.facebook.com/chloerona
https://soundcloud.com/chloerona
https://www.instagram.com/chloeronauk/
https://twitter.com/chloeronauk
Chloë Rona Spotify
https://chloerona.bandcamp.com/releases
https://chloerona.bandcamp.com