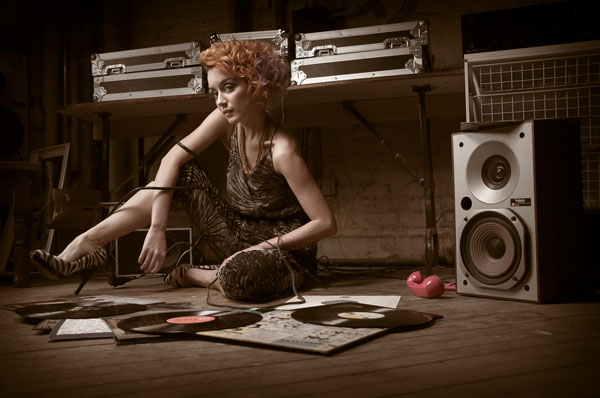 Words-Art Jefferson
Photography-Aaron Kostiuk
Canada has always been known for it's inclusion of musical diversity and Winnipeg based DJ Sw@t represents that wide range of hybrids which is apparent in her style that effortlessly glides through various spectra of sound. Known for her energetic style of drum and bass, the producer and singer shot through the ranks of Canada's electronic circuit, establishing herself as a go to factor in the scene. While possessing a strong sex appeal, listeners quickly understand that DJ Sw@t gets down and dirty when unleashed on the decks. She was involved in the weekly event "Extra Strength Saturdays" at Die Machine in Winnipeg and has appeared on numerous radio shows not to mention has done her own live slots. Not only is DJ Sw@t a part of the DnB Girls of Canada, an all female collective of quality deejays and producers which includes Digital Soundboy's B. Traits but as an artist, she has released the 2009 dubstep track "Base Case" and worked with UK D&B producer InsideInfo for the songs "Ackward" and "Bottled" on Viper Recordings. Her project K@_Boom! with DJ P_A taps into the VJ world for the merging of sound and visuals that intensifies their live shows. With more upcoming projects on the way, audiences can brace themselves for the continuing global invasion.
AJ-You're based in Canada, Winnipeg to be exact. One thing that I personally know is that Canada took to Drum & Bass quite early on yet there are also various scenes that are quite strong as well depending on the province. What initially drew you to D&B?
Sw@t-My initial draw to drum & bass was its fast speed tempo and drums. I also love how drum & bass music takes from all different genres whether it's a dub or reggae feel to a jazzy more soulful tune. I love all different types of music so hearing influences from so many genres really drew me in and kept me there. With drum & bass I feel the possibilities are endless.
AJ-You also produce as well which is generally a natural evolution of deejays. At what period did you start getting into production?
Sw@t-I started dabbling within a couple years of Djing. It wasn't until the last few years I started putting my head more in the studio. From the production came writing lyrics and even singing and mcing along some of my dj sets and tracks.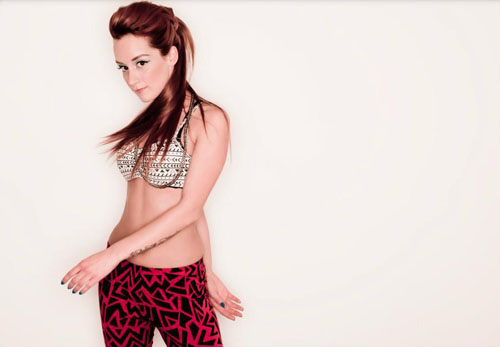 AJ-Talk about the origins of the DnB Girls of Canada collective that you're also involved with. Did you feel that there was a lacking of real strong female deejays and producers in the scene?
Sw@t-I wouldn't say we are lacking strong female deejays & producers. I feel the majority of female talent out there is fairly strong. I just think women especially in the drum & bass scene are often over looked when it comes to DJing. I saw Drum & Bass Girls as an opportunity to utilize everyone's talents, connections and energy to showcase the lot of girls that were making big moves in Drum & Bass. Within the year of starting DnB Girls some of our girls were already moving outside of Canada and furthering their careers.
AJ-You're currently working with Viper Recordings which is based out of Liverpool. Those guys have been releasing some great tunes ever since the early 2000's. How did you come in contact with the crew over at Viper?
Sw@t-Viper was one of the first labels I got in touch with and start chatting up on aim. Before long I was chatting with some of the other guys releasing on Viper and I linked up with Paul aka Inside Info. I would send him bits here and there for advice. I think it was around the time I started singing and then I sent some vocals over. He started asking me to record samples to use on some of his tracks. Soon after that, "Awkward" was released and it wasn't long before, "Bottled" got going. Bottled is one of the amazing tracks on the Grow EP by Inside Info alongside Smooth, Audio Neonlight and Girl X. And there is the music video for "Bottled". You can catch me smashing bottles in that video.
AJ-Similar to D&B in England where it was on the pirates and underground yet exploded into a global phenomenon, dubstep followed the same path. The genre is literally everywhere around the world. However, many people are saying that it has become too commercial. Do you agree or disagree? How do you feel about comments such as those?
Sw@t-I think some aspects of dubstep have become more popular however with its commercialization came the opportunity to introduce people that might not regularly check out some of the grungier side of electronic music. Now I find people are even more opened minded. That's where I like to come in and show off new music they might not have listened to before.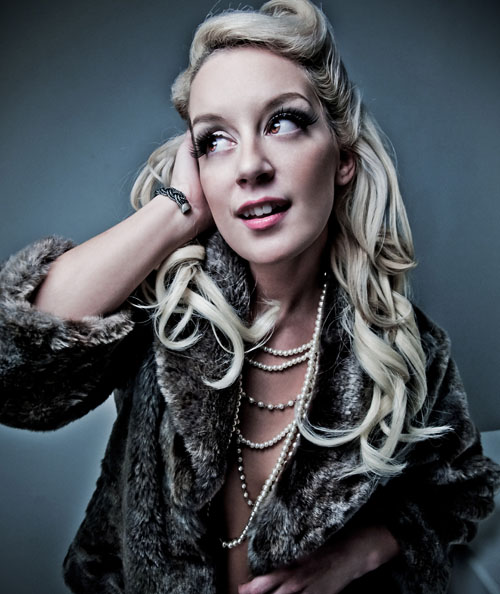 AJ-You were featured on the InsideInfo track "Bottled" which just came out. You have also shot a video for the tune as well. How was it collaborating with him and are there any upcoming works with other artists?
Sw@t-Paul is a stand-up-guy, a talented producer and a wicked DJ. There is no doubt he's got some of the most unique drum & bass production out there and there is much I can learn from him. I think this is going to be a really big year for him with this EP and many other projects in the works. We will be working on more projects together and I hope to be in the studio with him this year face to face for the first time. Skype just isn't cutting it!
Another project that I started up was with DJ P_A, a local DJ and VJ(iCandy) in Winnipeg. We DJ & VJ under the name K@_BOOM! So I guess you can say VJing is the newest niche I have been playing around with. We take visuals from anything from movies or t.v. shows like Star Wars, The Terminator, Pee Wee's Play house, Jem & The Holograms, you name it. We really like using explosions to visuals of dancers and even getting the crowd in the visuals. We mix the videos throwing on effects and filters and pretty much whatever we feel like doing. I have a new appreciation for the visual aspect that parties feature.
AJ-Finally, people should also know that you're a singer. Will you be vocaling more records in the near future and also let everyone know about your radio and Ustream show.
Sw@t-I am always recording new tunes and vocals for artists so you'll have to just watch out this year to see what all comes out.
I will tell you about my most recent project coming out where you hear more of my vocal work with a local Winnipeg producer Tripwave. The tune is called, "Feel it". The lyrics were written and sang by myself. The tune will be released on the Canadian label, "Breakz R Boss" this summer along with remixes by Kyle Cross and Toronto Is Broken. I actually start off this mini mix with the Toronto Is Broken Remix.
We are currently scrambling to finish the music video for the remix. You can watch out for that as well.
Thank you so much for your time and love. I hope you enjoy this mix I made specially for your crew.
ColoRising Podcast 7: DJ Sw@t

DJ Sw@t official website
http://www.djswat.com
DJ Sw@t Soundcloud
http://www.soundcloud.com/djswat
DJ Sw@t Twitter
http://www.twitter.com/djswat
DJ Sw@t Facebook
http://www.facebook.com/sexywomanattechs
DJ Sw@t YouTube Channel
http://www.youtube.com/sexywomanattechs
DJ Sw@t Myspace
http://www.myspace.com/djswat
Buy InsideInfo Grow EP w/ the track "Bottled ft. DJ Sw@t" at Beatport