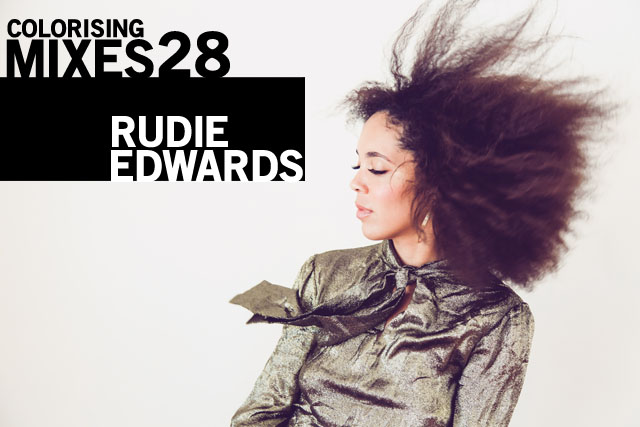 London, UK
With an entrancing voice as golden as honey, there is an uncanny power to every square inch of Rudie Edwards' being. Drop dead gorgeous with a sultry yet playful flair, the London-based artist has already ignited a flame in the music business writing for the likes of CeeLo Green and Erik Hassle, just to name a few. Whilst one would assume that penning songs alongside mainstream giants would entice her to follow a particular pop formula for her own music, Edwards has proven out the gate that not only has she crafted her own sexy sound that can compete with anything on the charts, but as an artist, well…she isn't like anyone else.
Originally from Kent, Rudie Edwards grew up surrounded by the sounds of punk, soul, disco, reggae and more. Making her trek to London as a teenager, she graduated from Croydon's infamous BRIT School, joining their impeccable list which includes Amy Winehouse, Adele, Kate Nash, Katy B, Jessie J and so many more power singers in the industry.
Rudie Edwards' debut single is appropriately titled 'I'm Not Her'. The song, which is a stylish blend of disco, chic pop, sexy soul and dance, is a hypnotic reeling as Edwards confidently states how she will make one "suffer and cry" until that person professes their love for her. It's probably safe to say that falling head over heels for the singer isn't too hard as soon the world will be in love with her.
For ColoRising Mixes 28, Rudie Edwards has curated a glorious set of post-punk, electronica, indie pop, soul, r&b and more. You can expect to hear tracks by acts such as Joy Division, Angel Olsen, Blood Orange and even Gina X. This is more than a musical treat that you will keep you well satisfied for a long time!
'I'm Not Her' is out now on Atlantic Records. Buy it here.
https://www.facebook.com/rudieedwardsmusic
https://www.instagram.com/rudieedwards/
https://twitter.com/rudieedwards
https://soundcloud.com/rudieedwards