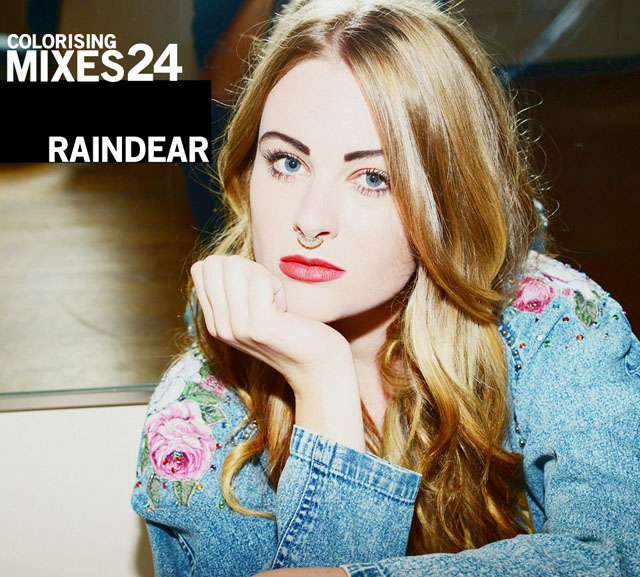 The gap between Sweden and the rest of the world in terms of pop music is getting wider by the day. Whilst it feels as if the country pumps out acts whose weekly, stadium-style pop chants dominate the landscape, there is something different about singer Rebecca Bergcrantz better known as Raindear. With a voice that cuts through the noise, there is a bold confidence in her delivery as her musical production incorporates huskier electro rhythms into the mix.
Releasing her debut EP 'The Game' in 2014, Raindear dropped her triumphant follow-up single 'Veins', as well as 'Human Kind' and the stark tune 'Prison Bed'. With her debut LP Embers dropping on the 22nd of April, Raindear is ready to own the pop playing field and that will more thank likely be her domain for quite a long while.
For ColoRising Mixes 24, Raindear has curated a monumental playlist which includes tracks by David Bowie, Fatboy Slim, Grimes, Massive Attack, Kate Bush and more. This is definitely one that will be on continuous rotation!
http://raindearofficial.com/
https://www.facebook.com/raindearmusic
https://soundcloud.com/raindearmusic
https://twitter.com/RaindearMusic
https://www.instagram.com/raindearmusic/
Raindear on Spotify