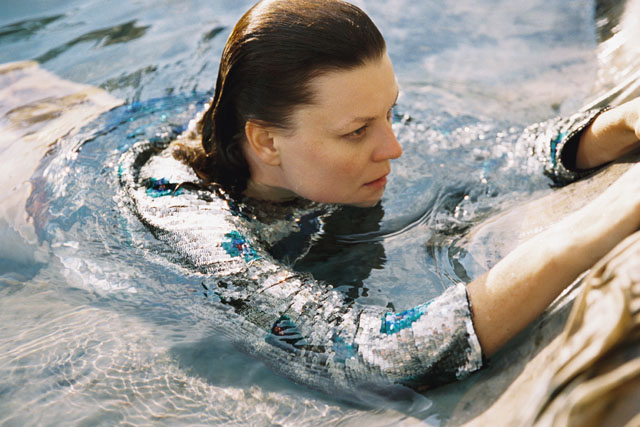 Words by Art Jefferson
Images courtesy of Rebekka Karijord
The music of Rebekka Karijord is poetry, it's passion…it's art. It is the kind of art that is soul touching, often times helping to foster tear-led moments within the listener. Whilst those reoccurring periods have been a constant throughout her musical career, Karijord's latest album Mother Tongue reflects one of the most dynamic and powerful moments…the birth of life.
Recorded before and after her daughter's birth, Rebekka Karijord's new work is not only the beginning of a new chapter, but the revisiting of her own roots. The Sandnessjøen-born, Stockholm-based artist who spent a large portion of her pregnancy in Hawaii, in a sense rediscovered herself. That tone is definitely part of the building blocks throughout Mother Tongue. Musically the organic texture of the compositions throughout the record elegantly compliments her glowing and heavenly vocals, creating a surreal soundscape. Unquestionably moving, the album is nothing short of a sheer masterpiece and is a pivotal moment in Karijord's brilliant career.
With the press giving Mother Tongue raving reviews, Rebekka Karijord has proved that music with depth, feeling, humanity and ultimately love still wins the hearts and minds of the people. It is truly a universal language and one that she speaks fluently.
Your latest album feels like not only a return to your roots but the seed planting of a beautiful and new present. Before working on the first bits of the album, did you already have the direction in which you wanted the LP to go?
Rebekka Karijord – When I got pregnant I realized early on that this was something I wanted to write about. Partly because the change was so profound and touching, I felt as though all my senses were sharpened, but also because I realized there aren't a lot of records about pregnancies out there. And that made me curious.
The songs on the album were recorded during the pregnancy of your daughter, as well as after her birth. Can you describe the impact that your daughter's birth had on how you approached some of the songs afterwards?
Rebekka Karijord – My daughter's birth definitely took the songs in a different direction. But from when she was born and eight months ahead, I did not think about music or making a record at all. It was merely about making her strong and healthy, since she was born very premature. But after I came out of that bubble, I realized I had written sketches and melodies without really thinking about it; at the hospital, at home with her. Just being in that bubble actually made me insanely creative and focused, once I came out of it…like I had piled up with tons of emotional material to use.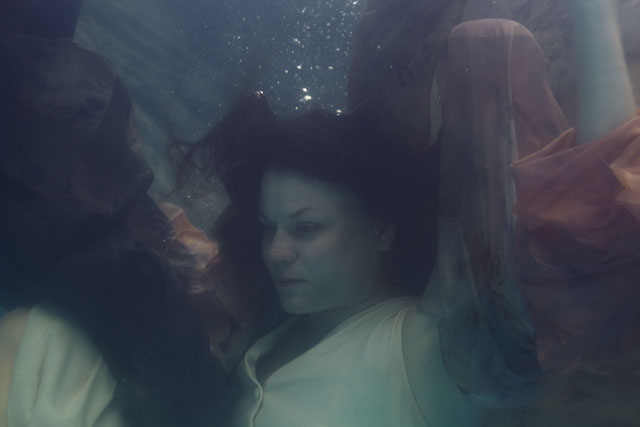 You've previously talked about having to submit to non-control with being pregnant, which is interesting considering that you did everything on the album from production, to playing the keys and more, down to the editing. How have you been able to personally handle the idea of not having that control at moments?
Rebekka Karijord – I think I'm a person who really enjoy swaying in and out of control in life. And pregnancy was one of those situation where the realization that I didn't have control felt liberating. When it comes to my work I think I am more of a perfectionist than a control freak. It's as if I have this inner barometer on what I want the songs to feel like, and I won't give up before they're there. I love project leading creative processes, but I really believe in the power of several brains when it comes to creativity.
You spent a lot of time in Hawaii during your pregnancy. Can you describe the spiritual feeling of being there and how that might have played a part with creating the new work?
Rebekka Karijord – My husband's family lives in Hawaii, so we try to go there once a year. I really love the nature there, it reminds me of northern Norway, with its tall mountains, wide ocean, whales, white beaches; only that Norway is arctic and Hawaii tropical. I think the feeling of being on one of the most remote island groups in the world while being pregnant, also triggered my creativity. The ocean is a great metaphor, with it's currents, undertows, mystery. All the unknown underneath the surface.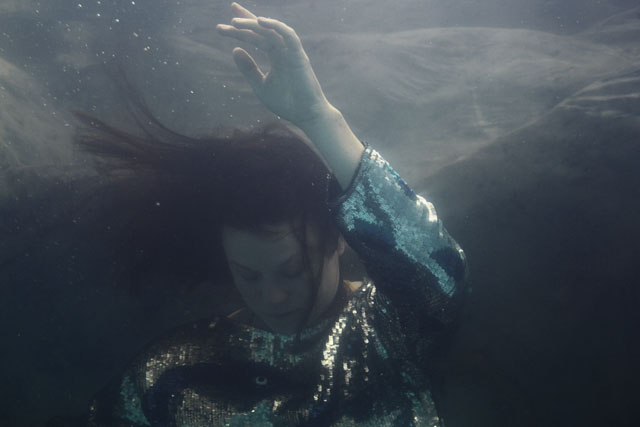 I'm interested in your creative process when working on music. Is there a particular place of retreat that you go to or are you able to pretty much write anywhere?
Rebekka Karijord – As long as I have my own room and a piano, I can write pretty much everywhere. I don't like being heard in the very first stages of my writing though, as I make a lot of gibberish and weird sounds.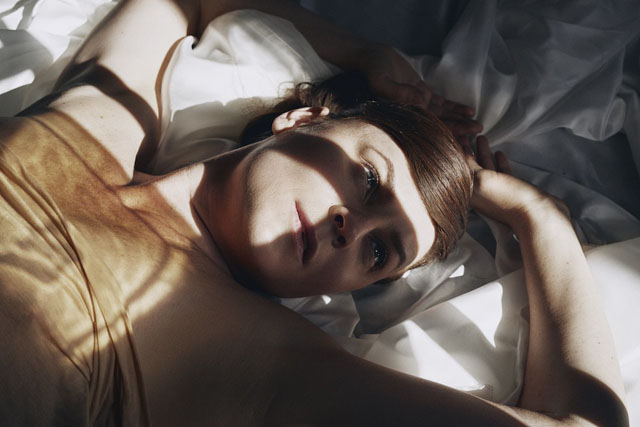 What are your thoughts on the current turn of political events throughout the world and do you think that chaotic times help to foster some of the most meaningful art?
Rebekka Karijord – I am very affected and worried about the state of the world right now. Having children definitely puts things in a perspective, especially when it comes to the climate crisis. But also the absurdly increasing misogyny and xenophobia. I believe that we are in a place where the very concept of democracy is changing. We have underestimated the power of internet, social medias and false truth. It has scattered the idea of society and collective responsibility, of empathy and loyalty towards those who are more vulnerable than ourselves. There is a lot of ego right now.
I do believe in the power of art and especially music to unify and change though. In the days before Trump won the election, I went to the middle-east and held a workshop for 10 female musician from the region. The theme was to strengthen and lift the female voice through arts in that region. It was so rewarding and really an eye opener for me. It felt almost like an activistic thing to do right now, which in one way is absurd. What became so clear, and what really gave me hope and energy, was that music is an extremely powerful force that transcends gender, religion, nationality, sexuality. It just simply touches us on a deep level and reminds that we all carry around the same core feelings.
Years from now when your daughter listens to 'Mother Tongue', what would you want her to take from it?
Rebekka Karijord – I hope she will see it as an ode to her; as a huge token of my love for her.
http://rebekkakarijord.com
https://www.facebook.com/RebekkaKarijord
https://www.instagram.com/rebekkakarijord/
https://twitter.com/rebekkakarijord