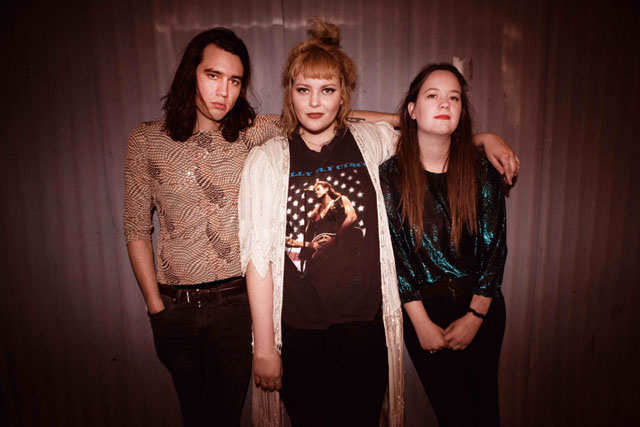 Words by Art Jefferson
Photography by Jesse DeFlorio and courtesy of Mise en Scene
Somewhere in between bursting indie pop and raw, pumping garage punk is where Canada's Mise en Scene sit, finely sewing all sounds flawlessly together. Hailing from Winnipeg, the group was established by members Stefanie Blondal Johnson and Jodi Dunlop, who originally came together through their love of visual arts and of course music itself. The result was a gorgeous sound, accessible to the masses yet true to their roots.
Releasing their debut LP Desire's Despair in 2012, the album boasted production by the likes of Howard Redekopp, Tony Berg and Howard Bilerman. Whilst a garage foundation firmly laid planted, shining pop melodies floated atop, bridging both worlds together for a critically praised release. Nominated for a 2014 Sirius XM Indies Award, Mise en Scene went on to tour North America and Europe, playing mega festivals such as Primavera Sound.
Mise en Scene are back with their new album Still Life On Fire via Light Organ Records. Raising the levels even higher, the record is a reflection of the now foursome perfectly in sync musically, spawning monumental pop that is biting with a flaming rock & roll edge. Making sure that everything have remained with an artistic integrity ranging from the sound to the visuals, the conceptual piece is their finest work yet, and that's stemming from an already grand introduction from years prior.
Considering that Mise-en-scène is the visual and artistic way things are placed on a stage when it comes to theatre or film, it couldn't be more fitting of a name for you all, since you did meet while in art school. How long had you known each other before deciding to form the band?
Stefanie Blondal Johnson – Not long, I was working at a film festival and Jodi was working at a museum, we ate our lunches together and started painting in the evenings. After we collaborated and made some large scale pieces together (a hard thing to do with art) we realized creating together was something so innate within our friendship, music was an easy transition. Once we started playing together we didn't look back. We knew there was something to hold on to. Since then we've continued to make tons of art, films and music together. When it's good it's easy.
What actually inspired you all to create the band? I ask this because I read that, Stephanie and Jodi, you were originally working together more with visual arts.
Stefanie Blondal Johnson – We were both in other bands at the time, so we knew it was something we loved to do. I think how easy it was creating a sound and writing together is what inspired us to continue our pursuit of music together.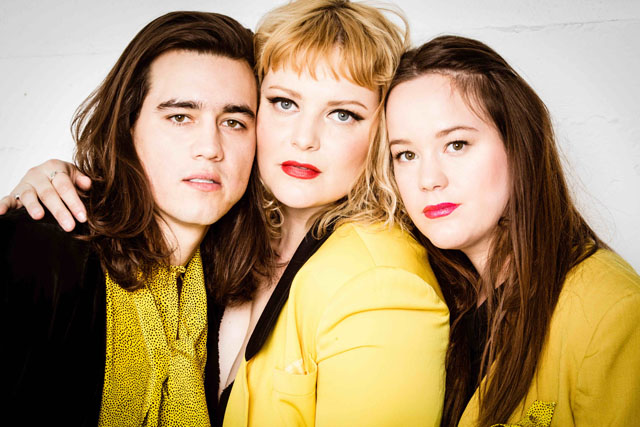 Your debut album Desire's Despair was a heavy-hitting LP. How long would you say it took for you all to find yourselves in terms of sound before releasing the first album?
Stefanie Blondal Johnson – Desire's Despair was a collage of who we were and who we could be. We mixed and played with lots of different genres and influences. But because we are both very different musically both in interests and skill (Jodi is a jazz trained punk rocker, I'm a self taught 70s loving loser), our music had a lot of potential to go different ways depending on how it was produced. Since we worked with a bunch of producers for that LP we released that album as a tapestry of who we were at that time.
Can you explain the meaning and motivation of your new album title Still Life on Fire?
Stefanie Blondal Johnson – Still Life on Fire is about finding meaning and responsibility in your own life. It's about recognizing the darkness and the light in life, and making peace with the fact that they come hand in hand with each other. The album works through this theme. Conceptually this is reflected in the track order; it begins with more angry, hurt and misanthropic understandings of life and love with songs like, 'Closer' 'Light in the Night' 'Guts/Glory' but hits a crossroads in the middle of the track with the title track of the album 'Still Life on Fire'. This song is the turning point from darkness to light. This is when the album questions itself, are you awake in your own life? In your happiness? In your despair? There will be ups and downs, but are you alive? Are you living? In the title track, the answer is "yes" and though there are ups and downs, it's still life on fire…for me; I'm still living, I'm trying. The other half of the album is about reconciling that decision, that understanding of the self and of life. Understanding there are still downs, like in 'Scout' but also that there is still true love like in 'True' and that you still have things to learn ('Young Leo') and that trying to be better and making the decision to be better is something you must be conscious in to move forward ('Same Hearts'). This whole album was motivated by a lot of things, mainly wanting to reflect on my own life, but really I wanted to say something real, something incredibly honest about how I'm feeling in our world right now. I considered whether modernity was "uniting us or fragmenting" us a lot.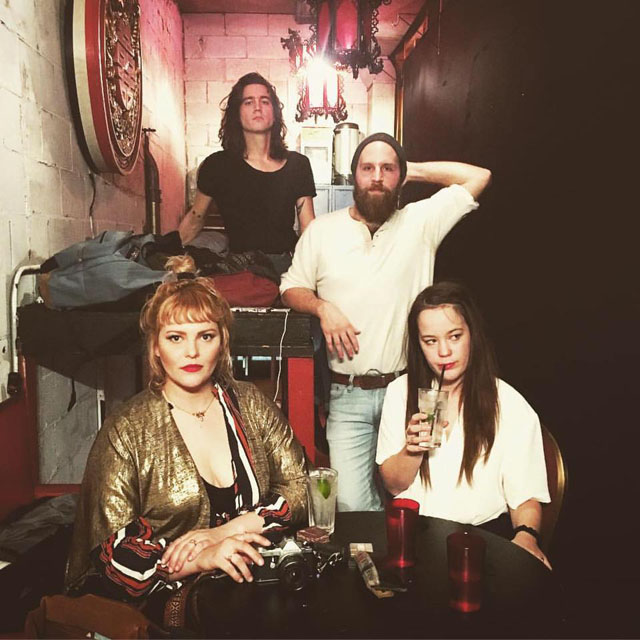 The songs on Still Life on Fire' are gigantic in terms of production. With the new LP, did you approach the recording process differently than your previous record, and if so what were some of the new things incorporated?
Stefanie Blondal Johnson – We worked with one producer. So that changed everything. Mike Nash is amazing and he came in and worked with us in pre-production and understood our need to make this album conceptual and that the songs were apart of a larger thesis and message. We wanted to make an album, not a collection of songs. Some of the main intentional decisions we made during the recording process were a complete disregard for auto tune (we wanted the raw, the real) to correspond and reflect the humble yet sincere honesty we are trying to communicate. I remember breaking down and crying after the finishing the vocals for 'I'm OK', that's a very emotional and personal song for me. We wanted distortion, we wanted huge drums, and we wanted it to sound like the band cares about their art and that they mean what they say.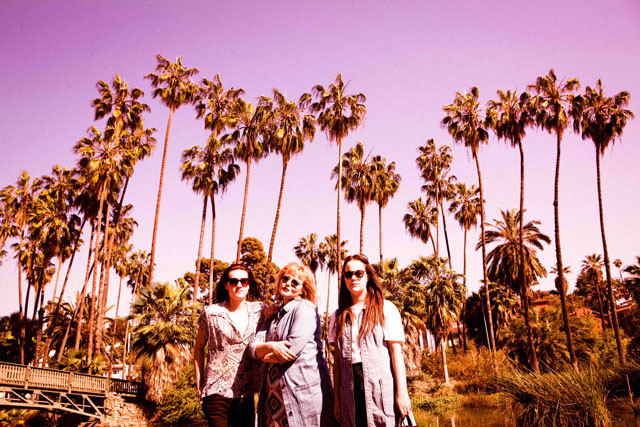 Speaking of epic, you released the video for your song 'Closer'. The visuals are amazing; it looks like a short film! You all have had high level videos stemming back to 'Hey Velvet'. These days it's easy for a lot of bands to almost cut corners when it comes to the visuals. Can you talk about the importance of having great video presentation and how that plays a role with the group?
Stefanie Blondal Johnson – Visuals are just another way to communicate. And in this digital world it's sometimes just as important. It's incredibly imperative that the visuals you attach to your music continue to articulate your message. If things don't match up, you can confuse things. I studied film theory and film making and photography so I understand the poetics of the image, but it's also art and it's something you should use, not shy away from. I'm using art to present my art, it's just different mediums… and the medium is the message, as they say 😉
When you're not touring the world or either in the studio recording music, do you still find time to delve back into things such as painting?
Stefanie Blondal Johnson – Yes!!! Jodi more so than me. Jodi is killing it these days with her work. I'm still in discussions with the muse about my art practice. I'm trying to figure out what she's trying to say to me…
http://miseensceneband.com/
https://www.facebook.com/miseensceneband
https://www.instagram.com/miseensceneband/
https://twitter.com/miseensceneband