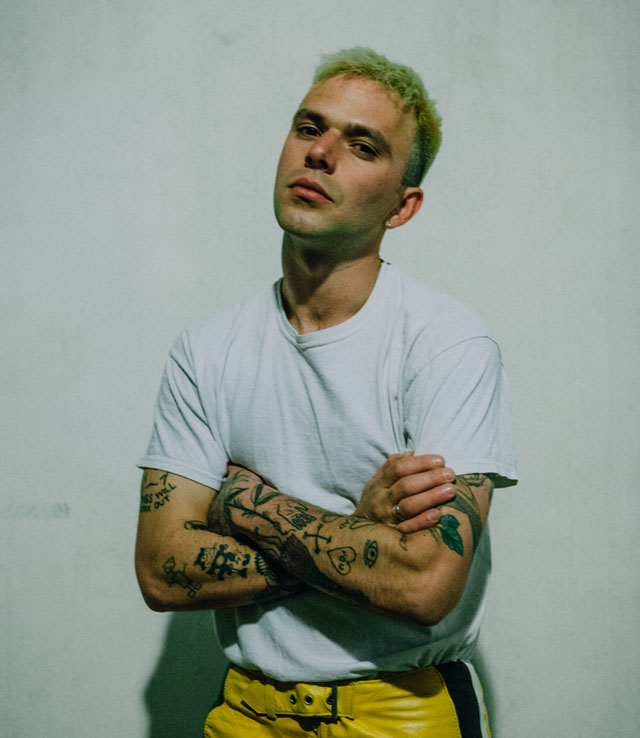 Words by Art Jefferson
Images courtesy of CC Honeymoon
If the music of his previous band Virgin Kids represented a sonic explosion of youthful urgency pushed by fiery punk and garage rock, as a solo artist CC Honeymoon's current sound is an introspective journey examining love, lust and more, powered by seducing pop, electro and new wave rhythms that are hypnotically gripping. Having released his lush debut single 'Part Time View' actually under the moniker of CC Honeymoon a couple months back, his follow-up track 'In The Night' is a hedonistic and passionate voyage into the experience of the physical connections between two. What could be the soundtrack of a dark, exclusive club full of erotic activities or just a room in a flat where two bodies meet, the song is a pleasurable trek through image-provoking sound. In a way, CC Honeymoon reflects the idea of liberation – a freedom to organically create, a freedom to be that of the most organic and pure. Only just the beginning of this musical travel as a solo act, we're all up for taking the ride.
Many people may remember you from Virgin Kids. Was that the first band you were in or did you play with other groups before that?
CC Honeymoon – Virgin Kids was probably the most significant band that I have been in as it was the first band where I had the role of "front man" and gained most of my experience writing, touring and recording. However it wasn't my first, since the age of 16 I've always found myself in bands playing music and writing with others. Prior to Virgin Kids I played drums with a band called H.Grimace of which I recorded and played on their first album, they're still making music and gigging now actually just with a new drummer, definitely worth a listen!
Whilst Virgin Kids possessed more of a garage/punk sound, your latest work has influences ranging from electro, new wave, pop and more. Can you talk about that transition regarding your solo work?
CC Honeymoon – Yeah there is definitely a big jump in music styles between Virgin Kids and CC Honeymoon. Although quite drastic the transition came quite naturally for me. I've always been interested in many different genres of music and had a fascination with synth pop I just never had the time to pursue it. It was only after Virgin Kids finished touring the debut album I found myself with alot of spare time and needed a new project to focus my creativity.
I wanted a project I could work on my own with and come up with a bit of a persona for myself, a bit like an alter ego, so it seemed a good time to put down the guitar and start writing on synths and drum machines as it would free me to be more creative and not be bound by the restraints of playing the instruments live.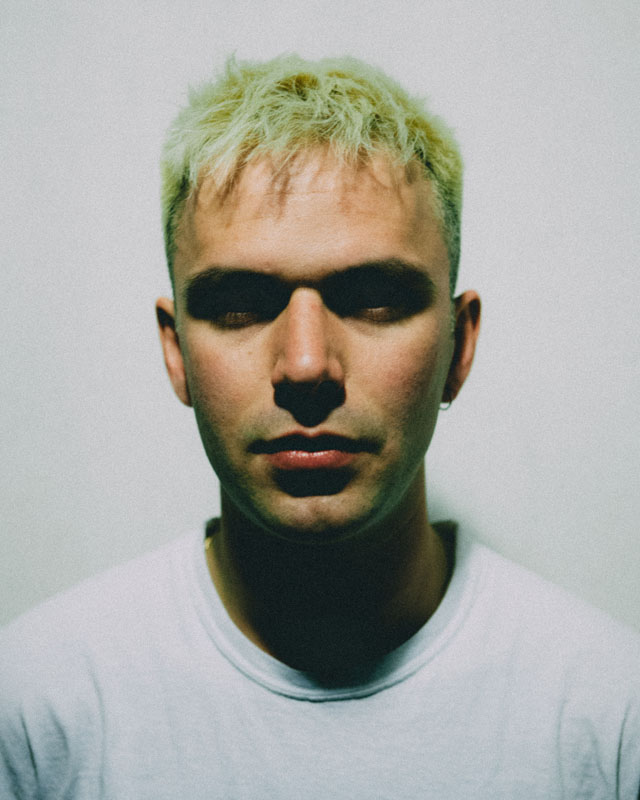 Your record 'In The Night' is quite steamy. Would you agree that you basically made the new anthem for pleasure?
CC Honeymoon – Streamy!? Haha thanks! Yeah you could say that, 'In The Night' is definitely a song about romance and erm all the things that people in romance do…. I mainly decided to write that song as I found most my lyrics to be pretty dark about heartache, depression or my anxiety so I wanted to step away from that and write a purely positive song and what better subject than sex!?
How would you juxtapose your creative process in terms of working with a band versus working on your solo material?
CC Honeymoon – There is certainly pro's and cons for both, I love writing in bands and I've always been lucky enough to be in bands with my close friends. It helps so much having other people to bounce ideas off when writing and when you're gigging you have your mates there with you to help you get pumped for the show and celebrate with after.
Where as with CC Honeymoon, I have to pysch myself up on my own before a gig (which is quite a big thing for me as my live shows are rather intense). I've always thought that when you play your music on stage in front of people you're giving a little part of yourself away which on one hand is a beautiful thing and I feel so lucky I get to do it but on the other hand when I'm low or maybe didn't play the greatest gig in the world I feel like I lost a little part of myself for nothing.
But I am really enjoying being able to write on my own, have complete creative control and see how far I can take it. That's one of the beauties of a solo project, you can do whatever the hell you want!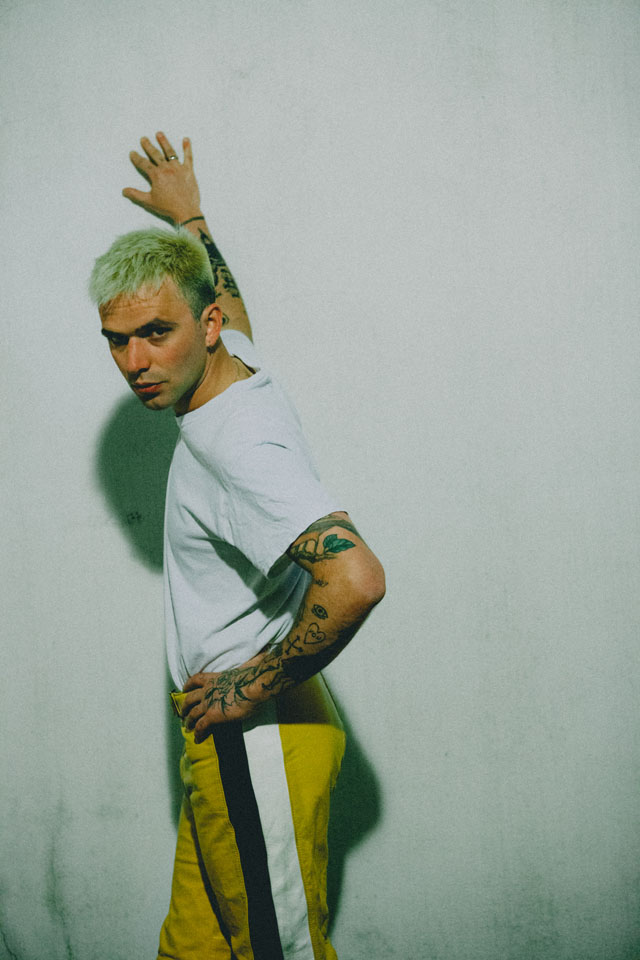 I want to ask you about your track 'Part Time View'. On one hand there seems to be an acknowledgment of one but it also feels like an apology to the person as well. Can you talk a bit about the content of that song?
CC Honeymoon – I wrote 'Part Time View' when I was coming out of a pretty hard breakup. It was more of a reflection for me about how can you still be in touch with someone who you are no longer with but you care so much about. You want them to be OK but at the same time the idea they are happy without you kills you. You would like to be there for them to help them through it but you can't as you're the reason they're suffering. Along with the guilt, that comes over you when you start to feel any form of happiness again.
Can you let us in on what you have forthcoming for 2018?
CC Honeymoon – My main plan for 2018 is just to keep writing and gigging, I've got well over an albums worth of music written and recorded but I want to keep that hidden for a bit and just build up my fan base by focusing on playing shows and hopefully getting some big support slots. I'm very excited. I think 2017 for me was the birth of CC Honeymoon, coming up with the persona and laying the foundation of what music I wanted to write and 2018 will be the year I start to show it to people.
Finally, as an artist living in London, where do you go or turn to when you need that quick burst of creative inspiration?
CC Honeymoon – I think the night life in London is definitely where I get most of my inspiration from, I always feel inspired after a night out, be it at a house party, gig or just a few pints in Weatherspoons. There are so many interesting characters in London it's hard to not find them inspiring.
https://www.facebook.com/CCHoneymoon/
https://soundcloud.com/cchoneymoon
https://twitter.com/cchoneymoon