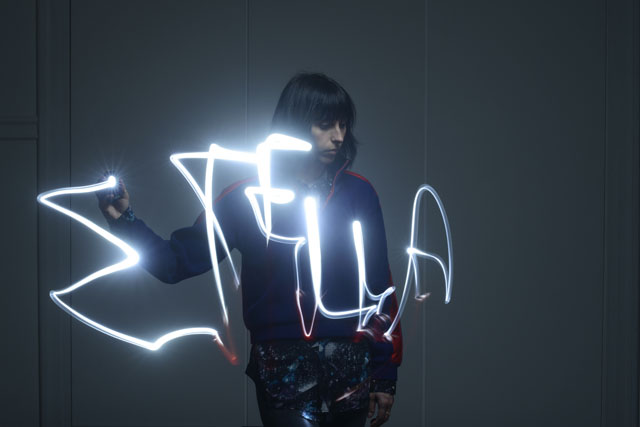 Words by Art Jefferson
Photography by Takis Spyropoulos and Afroditi Festa
Stella Chronopoulou is an artist in every sense of the word. Known by her moniker Σtella, she operates between the mediums of music and visual arts, and even her sonic platform extends to singing, songwriting, producing and playing guitar. Her sound is a glistening array of pop, utterly dreamy and lavish. Having been continually praised by the media for the past few years now, Σtella's second solo LP Works For You is another perfect hitting of the target and further growth of someone who creates from the heart and soul.
A graduate of Athens School of Fine Arts, Σtella released her debut EP Keep Me Naked back in 2012. At the same time she was also making her rounds in the scene with her band Fever Kids, a project created with musician/producer Alex Zabaras. Their sexy style of synthpop manifested into their Holding Grass record which was released in 2014 via Inner Ear Recordings. Her other band CHEST which was comprised of herself and Babis Theocharis, dropped their cut 'Work Alone', which was featured on Inner Ear's 2013 compilation INN Pop. She has collaborated with the likes of Coti K, Sillyboy, Sad Disco and more. In 2015, Σtella unveiled her critically acclaimed, self-titled debut LP that had magazines raving as the album was a lofty whirling of electro, synthpop, disco and indie.
With her latest album Works For You, Σtella has placed a solid stake in the sand as sweet pop melodies coincide with indie and funk guitar play, cosmic synths and multi-style drum patterns, all adding up to a complete and solid package that is truly a pleasurable listen. With a string of performance dates including the SXSW Festival in Austin, Texas, 2017 is going to remain a busy year for the creative artisan.
The first time we chatted, you were performing with your past group Fever Kids. Since then, you have really captured raving reviews from press around the world with your solo work. How does it feel to know that all of the hard work that you have put in has really paid off?

Σtella – It's been some years since I started and I am really happy with all the music that's come out, I just released my second album, we are about to leave for Austin and SXSW 2017, and I'm slowly working on the third album, so I'm just focusing on what's coming ahead and feel very grateful for everything that's happened up until now.
Your new album Works For You is another great LP of lush pop. There is a lot of introspection with this record. Can you talk a bit about the inspiration behind the album?
Σtella – I usually write about things that draw my attention, regardless if those things are happening to me or to other people. Sometimes I find solutions through a song. I write about things or thoughts I have and then I feel like they are solved in a way.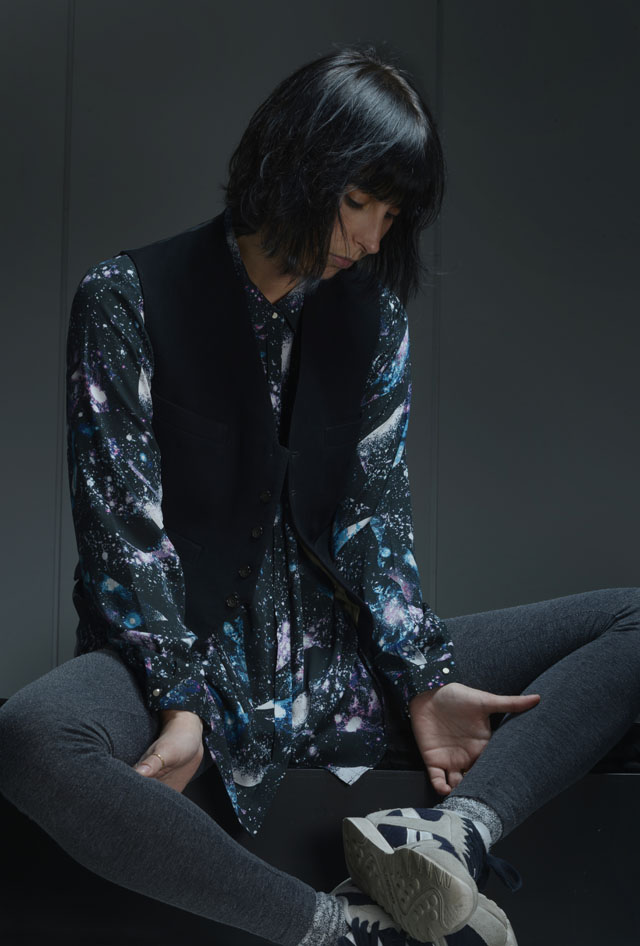 Your self-titled LP also received great reviews back in 2015. Between that album to the new one, how would you compare the recording process?
Σtella – This time it felt much simpler for me. I guess it has to do with the experience you get after making your first album. Everything that could go wrong went wrong on the first one, and I really fought to deliver that album. This time I was more focused and I took better decisions I guess.
Musically, Works For You has been described as even more a mature sound, which normally can take many artists quite some time to achieve. However, knowing your work for a number of years now, I think that you have always had a high level aesthetically for sound, production and songwriting so sonically this second LP is really a natural extension of you. How would you personally describe your sound in terms of growth?
Σtella – Well, thank you for the nice words. For me the first thing, and the hardest thing, is to know how you want something to sound. The second thing is to be able to make it sound the way you imagine it to sound. I'm not sure if these two things have to do with growth or matureness. I mostly feel that what I do is the same thing, but just changes shapes and forms.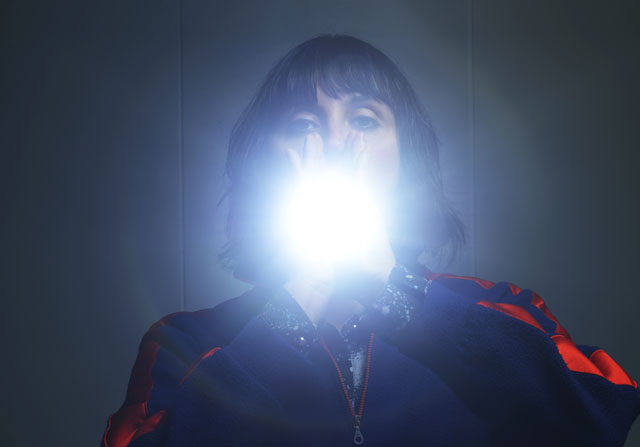 You have a song titled 'Walk Like I Taught You' on the new record. If I'm correct, you and Velissarios Prassas worked together on this one. Can you talk about the motivation behind this specific track?
Σtella – Correct, this was a track that kind of started in the studio while we were rehearsing, was bouncing between a soft side and an aggressive side, but from the beginning I was stuck with the idea of how things start and what determines their course. I guess it talks about evolution in a way.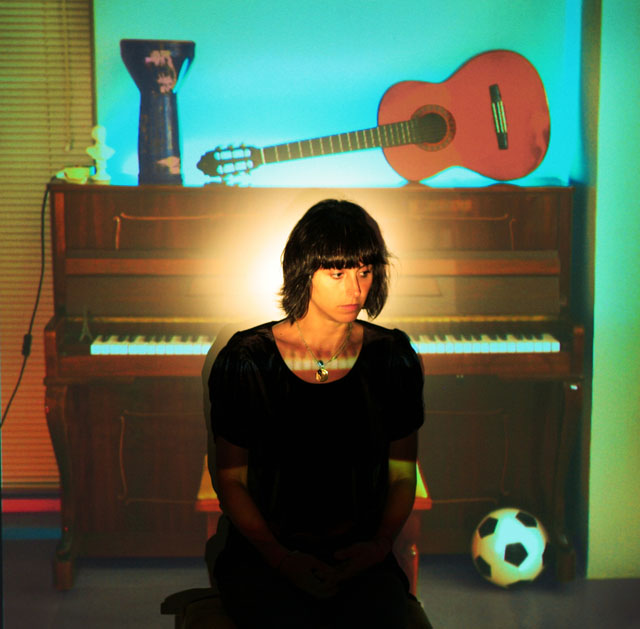 Throughout your music career you have also collaborated with other artists such as Sillyboy and Coti K, just to name a few. You are someone who can do everything from singing, arrangements, production, etc. Creatively how do you approach collaboration projects? Do you and the artists play around with ideas and then try to execute them or do they already present the idea to you and you just work your magic?
Σtella – This depends. With Coti K let's say it was pretty clear what he wanted me to do on the tracks I sang in, he had the lyrics ready and a vocal guide so I tried to serve that as best as I could. With NTEIBINT we work on the songs together, I write some music, the melody and the lyrics so it's a totally different process.
Finally, you are not only a musician but a visual artist as well. Considering that you are constantly doing loads of shows and recording, do you still have time to paint?
Σtella – I try to find time. Sometimes I draw with a group of friends, we meet every now and then, order some pizzas, draw and talk for hours. It's a lot of fun and very relaxing.
http://www.stellathemusic.com
https://www.facebook.com/stellaonly
https://soundcloud.com/stellaonly
https://www.instagram.com/stella_the_music/
https://twitter.com/stella0nly
Purchase Σtella's Works For You at https://innerear-stella.bandcamp.com/album/works-for-you-2
SXSW Schedule
http://schedule.sxsw.com/2017/artists/12636