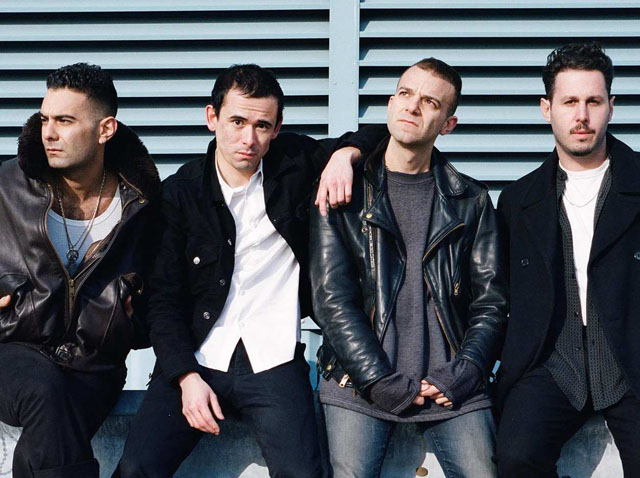 Words by Art Jefferson
Photography by Matthew Greeley and courtesy of The So So Glos
Whilst Ann Arbor and Detroit acts such as The Stooges and the MC5 were precursors to what would inspire bands to create a sound known as punk rock, the proper formation of the movement took place in New York City in the early 70s. Groups like The New York Dolls and The Velvet Underground went on to further lay a foundation for the scene with bands like Television, The Ramones and Patti Smith elevating the culture to new heights, eventually creating an international buzz. This legacy of the grit and grind, the hustle and the New York DIY ethic is one that Brooklyn band The So So Glos know oh so well. They are the now generation of rockers proudly flying the flag for NYC with a spirit and sound that is energetic and resonant.
The origins of The So So Glos began in the Bay Ridge section of Brooklyn where brothers Alex and Ryan Levine, along with step brother Zach Staggers grew up playing music, continuing on through the years under various band names. Linking up with Matt Elkin around 2007 period, The So So Glos shortly after released their self-titled debut LP, with their 2008 Tourism/Terrorism following. That same year the band established Brooklyn's Market Hotel, an all-ages performance venue located in Bushwick which has featured bands such as DIIV all the way to rapper Mykki Blanco and London grime artist Stormzy.
In 2010 The So So Glos dropped their Low Back Chain Shift EP. The group also set up shop at Brooklyn's Shea Stadium, another performance space and recording studio that was voted 'Best All-Ages Venue' by the Village Voice two years later.
Their 2013 LP Blowout firmly established the band as a powerful entity with the album garnishing praises throughout multiple magazines including Rolling Stone which gave the record four stars. The group helped to shine the spotlight once again on the New York underground rock scene which ten years prior had a wave with artists like The Yeah Yeah Yeahs and TV On The Radio rising to mass success. The So So Glos' Blowout album not only shook things up with force, but Alex Levine's detailed and descriptive songwriting along with his in your face delivery also painted vivid pictures of their Brooklyn surroundings unlike many before. It was clear that they were the new kings of the scene.
Back with their new album Kamikaze, The So So Glos' latest LP is more of an inner reflection with tracks like 'A.D.D Life' allowing the listener to look through Alex Levine's personal window. Musically their throttle of punk is still embedded in the sound, bigger and better than ever. Wrapped in trials, tribulations and triumph, the new work is The So So Glos giving fans music in it's most raw, unfiltered and unapologetic form…and this is the beauty of it.
Let's talk Brooklyn. In the early 2000s there was a movement of punk-inspired bands that really put a spotlight on the scene in the borough. Though many of those bands exploded and then left the city, you guys took the torch and proudly represented the BK movement, becoming one of the key and important bands. What was it like for you as Brooklyn natives to see the explosion during that early 2000 period?
Alex Levine – We've seen a lot of eras of NYC scenes come and go. Brooklyn is an ever-changing beast of constant shifts in culture but a certain attitude remains semi-consistent. Lots of folks flock to a place like NYC because it's a hub for diversity and inspiration. As soon as scene is born, there's a completely different one that's dying. There is some overlap though. And there's a conversation of happenings throughout the history of art scenes in this city. We're glad to be a part of the conversation.
People use the term 'family' quite loosely but you all are indeed a family, not only being related through blood and ties, but also playing music that entire time. I know that Matt joined the band almost ten years ago. As kids growing up, were you always playing punk or did you weave between styles?
Alex Levine – Adam, Matt and Davey are the non blood / step brothers but we all are a family indeed. We've always listened to an eclectic mix of music and styles. People label us punk because we're self taught musicians trying to pull off a lot of stuff that's over our head. It comes out a little rough around the edges. People call that punk.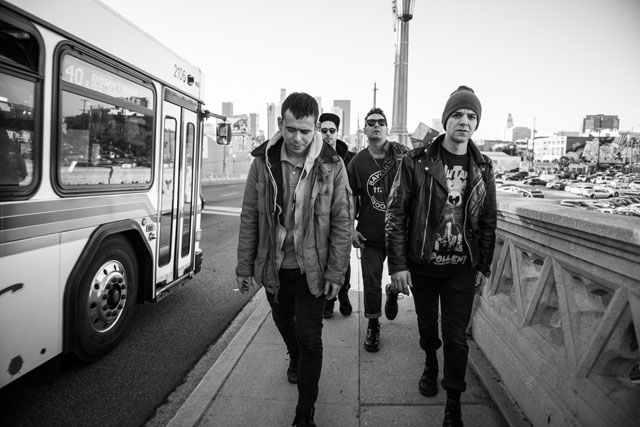 You are responsible for giving people of all-ages a place to hear this music. So many establishments around the globe have neglected those under a certain age in terms of providing a haven for music. Can you talk about the importance of the all-ages venue and what motivated you to start entities like Market Hotel?
Alex Levine – All ages venues are especially important in the States because of our ridiculous and stringent 21+ drinking age. We as a creative community believe that artistic movements belong to the youth first and foremost. If the next generation can't get in the door we ought to break down the door or build a house of our own. That's what we've tried to do.
With the title of your new album 'Kamikaze', you've mentioned in interviews that you're in a way transforming the negative connotation of the word and flipping into something positive. Were there any distinct moments in your life that contributed to this uplifting and progressive way of thinking?
Alex Levine – We come together to make something positive from a negative. I've dealt with this in my own personal way, having grown up with a life threatening disease and it's also something that's at the crux of our band. Our band was born out of a broken home and we've got dozens of reasons not to get along but we do. Our coming together is a testament to overcoming the petty differences between us. I believe there's a power in celebrating in the face of darkness, in making the most with what you've got and laughing in the face of tragedy. Even the self-coined "so so glo" is a slang term that has both a negative & empowering message built into it. That's just our style. We hope it spreads and can be applied on a larger scale as we (as a society) move toward tougher times.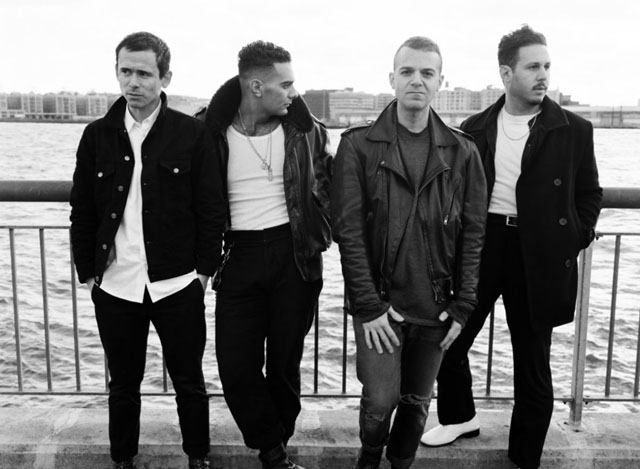 You have always had a way of painting a vivid picture of your surroundings. With the latest album, there is a lot of introspection. Whilst you have mentioned that there were a number of roller coaster events going on in your lives, was recording this album a form of release in a way?
Alex Levine – Yes it was true emotional purge. I think most art should feel like that when it's been completed. A "purge" of sorts. If it doesn't feel like you've shed some skin when you're done with it, I don't think the artist has really done the job.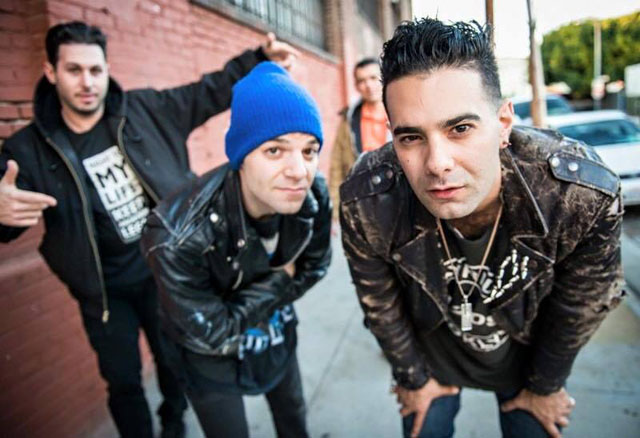 With your track 'Cadaver', your mention things of paranoia and the feeling of almost not caring about anything. What was the motivation behind this particular cut?
Alex Levine – Paranoia and the feeling of almost not caring about anything. That was the motivation. I cared just enough to write on it.
Finally, you are one the modern kings of the DIY movement. How do you view the underground DIY movement currently in the age of social media and with the constant advancement of technology? Do you think artists are using the mediums to the fullest?
Alex Levine – I think true connections happen off the screen, far away from social media. True community is built with actual people; with clammy hands, energy and love. It's about small movements of people coming together to re-invent their realities in order to form a more perfect way of functioning and treating each other. It's pretty tough to change the world when you're shouting into a vacuum on social media. Real change comes from the individual who's working to change their own world. It happens when your heart switches over to love and it spreads when you look someone in the eye.
*The So So Glos and Shelter / Shelter Scotland will join forces for their UK tour dates, raising funds and awareness for the homeless . Beginning the 5th of December in Cardiff. Check the schedule below for dates and venues.
http://www.thesosoglos.nyc/
https://www.facebook.com/sosoglos
https://twitter.com/sosoglos
https://www.instagram.com/sosoglos/
https://soundcloud.com/sosoglos
Buy Kamikaze via iTunes or Amazon
Buy Kamikaze via Amazon UK
https://sosoglos.bandcamp.com/
The So So Glos UK Tour Dates:
05/12 – Clwb Ifor Bach, Cardiff
06/12 – King Tuts, Glasgow
07/12 – Gullivers, Manchester
08/12 – The Sebright Arms, London
09/12 – Joiners, Southampton