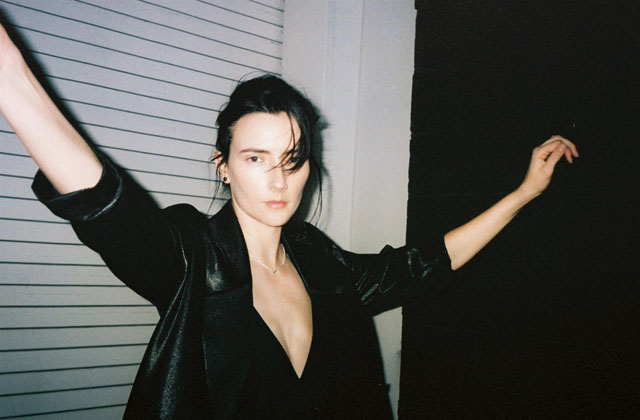 Words by Art Jefferson
Photography by Nina Jordan and courtesy of So Below
Madeline North, who records under the moniker of So Below, has been capturing fans and music critics alike since making her grand debut with the song 'Drift' a couple years back. Fostering her goth-pop sound, the New Zealand-born bombshell elegantly takes listeners on a voyage using nocturnal rhythms as the soundscape.
Following up her initial release with the stellar cut 'Sleep', So Below would steamroll on with utter consistency dropping tracks like 'Luna', 'Hard' and 'Ruin'. Using her seductive vocals to coincide with a dark electronic palette, there was a haunting beauty to each song that was totally gripping and captivating. Her latest single 'Close' is a wonderland of goodness, gracefully blending her signature styling with an upbeat pop sensibility and poetic songwriting, resulting in pure magic.
With a forthcoming debut album on the way, and heavily praised by press around the world, So Below is unquestionably helping to reshape the direction and sound of electronic pop music.
A couple years ago you unveiled your track 'Drift', which was a dark electronic pop cut. When you first began recording music, did you already have the direction that you wanted to venture to sonically?
So Below – I knew it was in that sort of vain, but that was one of the first tracks I ever properly made with a producer, before that I had been writing little demos by myself on my laptop and they were never very fleshed out ideas. So yeah 'Drift' could not have been more perfect in terms of direction for me.
Your latest song 'Close' is probably one of your most upbeat tracks to date. Whilst not completely straying away from your original sound, it does have more of a pop accessibility that could hit the charts. Do you see yourself driving in that direction in the near future?
So Below – Yes its definitely more upbeat than any other song I've done ha ha. I love that song and super happy with how it came out, and I think it's nice to have that balance. I would say the album I have coming out next year is perhaps in that pop vain but still a lot of darker moodier tracks. GOTH4LYFE.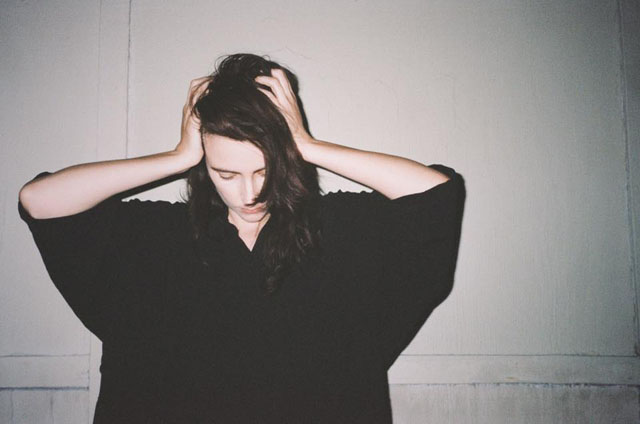 Your track 'Ruin' deals with a person who is less deserving of your love and trust. Yet at the very end, there are the lines "And now, even though you drag me down, I will keep you all around". It could be interpreted as still having a positive hope in the person or it could stress the difficulty of breaking away from something so toxic. Could you talk a bit about those lines in particular?
So Below – Yeah that's pretty much exactly it. It's about having someone in your life that is constantly letting you down, someone who's not very reliable. But they are there in your life whether you like it or not, so maybe there's the hope they can do better.
In terms of songwriting, is there ever the feeling of vulnerability considering that you are baring your soul to the world or is it more of a therapeutic release?
So Below – I wouldn't say there's any vulnerability, it's definitely more therapeutic – the ability to think of a feeling or situation or person and be able to write a narrative about it with melody and sit back and listen to that and be proud you were able to put it into words.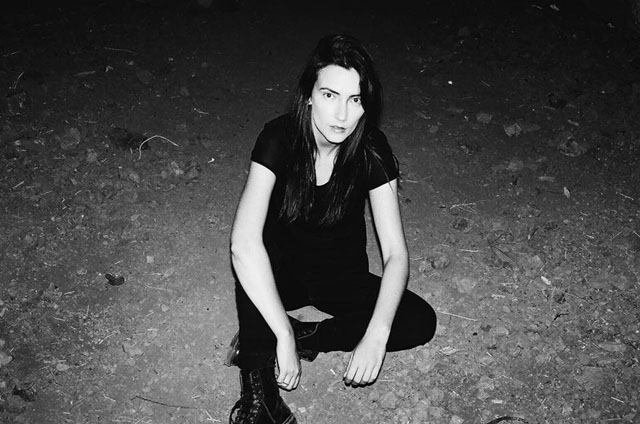 Another thing that really stands out is the high aesthetics with your visuals – from still images to your videos. Is that another creative medium that you delve in, and could you talk about the importance of imagery being just as powerful as the music? That's one aspect that many artists tend to overlook.
So Below – I don't know if I'm very creative when it comes to visuals, but I suppose I know what I like and don't like which is maybe just as important? I think I've been lucky to work with people who have similar tastes to me, especially with videos. Its been one of the most challenging parts of this whole project, finding a good video director. But yeah now I have a few people who's style really works well with mine.
I read that you were not always the most comfortable on stage. Has that changed at all and what do you think contributed to that discomfort?
So Below – Yeah lol. I just get nervous on stage and also don't know what to say in between songs ha ha. Also I get paranoid about forgetting lyrics. But it's only when I haven't played a show in a while. When we played like 6 straight shows in the UK by the end of it I wasn't that nervous, it kind of ended up being pretty fun.
Finally, if you weren't making music as a career, I imagine that it would still be in the creative field. However, what do you think you would be doing instead of music?
So Below – I always imagined that I would be a homicide detective, but I think I just watch too much TV!
https://www.facebook.com/sobelowsound
https://soundcloud.com/sobelowsound
https://www.instagram.com/sobelowsound/
https://twitter.com/sobelowsound