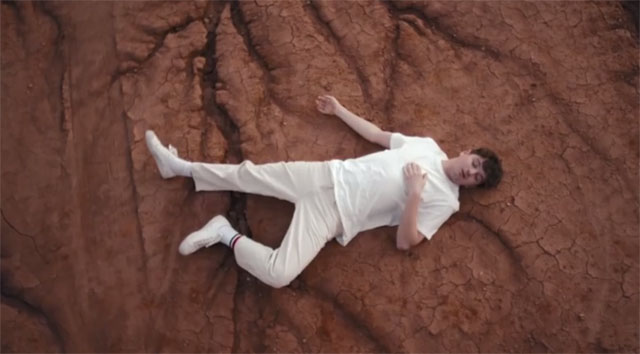 Shy Luv have unveiled the video to their song 'Lungs'. Directed by HUMANS, the story revolves around a girlfriend who constantly crushes the heart of her lover, who in this case happens to be Karma Kid. Factor in the abuse from her and what you have is a situation that's all bad. 'Lungs' is the title track of Shy Luv's latest EP which is out now.
Regarding the video, Shy Luv stated:
"We wanted the video for 'Lungs' to really capture the feelings we were trying to create with the song, so when we got the treatment through from the directors (HUMANS.) we were super excited because we both knew the direction they wanted to go was exactly what was in our heads.
Shooting the video was all super surreal. On the day when we arrived at this Mars-like red clay quarry outside Barcelona to shoot the band shots, we had to keep pinching ourselves to bring us back to earth a bit. The whole production and directing team absolutely smashed it, we kinda felt like kids at Christmas when we got the first draft of the video back."