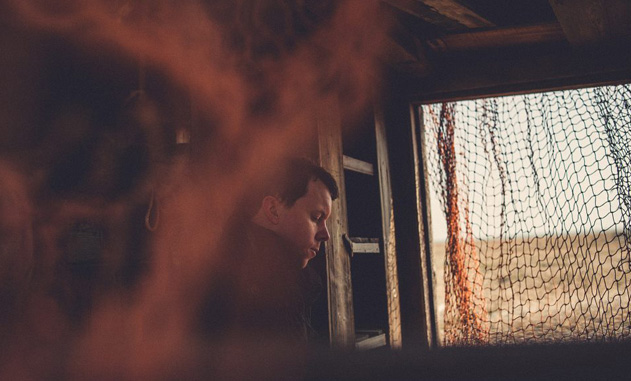 Words-Art Jefferson
Images courtesy of Adam Scrimshire and Wah Wah 45
A true musician will aim at making a recording that qualifies as a timeless work of art and in the process, touches our hearts and souls. Artist, producer and Wah Wah 45 label head Adam Scrimshire humbly took that position by drawing from his eclectic canvas of musical inspirations, successfully bridging them into carefully woven pieces that escaped the suicidal title of "fusion" and instead flaunted that of "finely executed sounds".
The Midlands born producer began his journey as a Rugby youth listening to popular British jazz funk bands down to experimental giants such as Herbie Hancock. With everything from classical to progressive rock playing in the house, Scrimshire learned to play keyboards, guitar and drums, eventually forming bands in his late teens, one which included Paul Hodson and Rob Hynd after a move to London to pursue studies in sound engineering.
Releasing important singles such as "You Will Save Me" and "Warm Sounds" all being played in the broken beat, nu jazz and house circuits, in 2009 Scrimshire dropped his debut album "Along came the Devil one night" on Wah Wah 45. The record bridged the styles of jazz, acoustic and electronica while highlighting brilliant vocals by singers Stac, Claire Laurent and Inga-Lill Aker. Sealing the accomplishment as a well-rounded producer and artist, his critically acclaimed second album "The Hollow", was not only considered to be one the best albums of 2011, but was highly supported by various magazines and DJs including BBC's Gilles Peterson. Its moody and beautiful arrangements were accompanied by artists Heidi Vogel of Cinematic Orchestra, Resonators' singer Faye Houston and Toby Vane of the Part-Time Heroes just to name a few.
Running the Wah Wah 45 record company with Dom Servini since 2010, which include record releases from The Hackney Colliery Band, Stac, Coleman Brothers, Resonators and more, the label's prestige has been acquired with placement as a hub of musical diversity, creating a meeting point of that which is of classic heritage and the sounds of now. Its visually appealing artwork to coincide with the music has graced the crates of DJ's, fans and collectors since the late nineties.
Scrimshire is out to make history all over again with his third LP "Bight", a fully produced record which features vocal collaborations with only Faye Houston and a duet with Stac, leaving himself to handle a large portion of the responsibilities. Like a championship winning athlete, the question is not "will he do a repeat performance?" but rather the confidence of "when he does do a repeat performance". As far as the producer is concerned, his objective is too simply make great music.
AJ– Your new album "Bight" is yet again a beautiful masterpiece. Considering that your previous album "The Hollow" was critically acclaimed and deemed by many as the album of the year in 2011, did you feel any pressure with creating the new record, feeling like it would have to reach the same caliber?
Scrimshire– Thank you! It was the opposite actually. It made me believe in myself more and have confidence. I was more decisive and had more faith in the decisions I was making. I didn't question myself as much or worry as much about what people would make of it all (not until it was finished and mastered anyway). For that reason this has been the most enjoyable album to make so far. I learned so much through each album. By the end I always know I have a better one in me.
AJ– You grew up listening to jazz funk bands such as Freeez and I would imagine acts like Level 42, but there was also an eclectic mix of music playing in your household if I'm correct. What sort of sounds were your parents listening to at home and what were some of the records that captured and inspired you in those formative years?
Scrimshire– My mum as a kid loved pop music and my dad was more into prog, together they found soul and jazz and everything around and between. They had incredibly diverse tastes – and were young, so in my teens often my mum and dad would introduce me to new music. It was my dad who brought home the first Jamiroquai album after seeing that first performance on "The Word" or was buying a lot of house music (Pete Tong was a big part of the jazz funk and soul scene and I guess they kind of loyally followed him into his next phase). I used to hear about my dad being seen at drum and bass nights in Cambridge once or twice too but for relaxation/concentration he always relied on "Meddle" by Pink Floyd. My mum brought me endless love for Stevie with "Musiquarium" but mostly "Innervisions" and for sweet soul music – Maxwell's "Urban Hang Suite". I can't remember if it was my mum or brother that first brought the Erykah Badu album into the house. We also lived with my Nan and Gramp who loved jazz, particularly big band stuff but also the likes of Ahmed Jamal, Errol Garner (Concert By The Sea) and all sorts of pop music too (with a melody of course). Most of all we all loved and played the same records really. My brother loves all the same stuff I do (pretty much). And yes, including Level 42. We had music on always, so there isn't enough space to discuss all of the important records.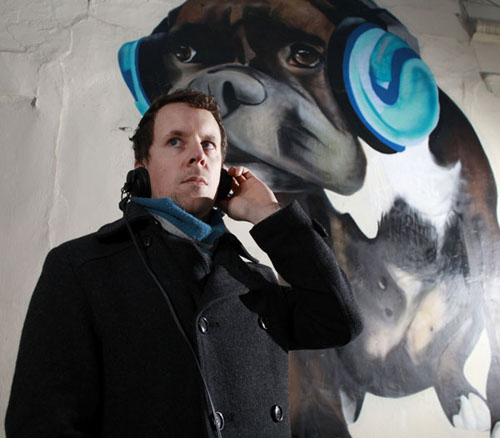 AJ– You're no stranger to working with vocalists and you sing as well. When you're writing music, do you know from its inception that the vocals will specifically be for another singer opposed to you singing it yourself or does that happen after the music base of the track is almost done?
Scrimshire– I normally know who it's for as I'm writing the music. It makes itself apparent almost immediately. But then it's good to stretch a song in a different direction or give it a counterpoint as opposed to a complimentary voice sometimes. This time I wanted to challenge myself more so there are one or two that I did try to take on myself before either losing faith in myself or just realizing I didn't have the melody/words for that one. Some songs – like "Drift" – took 3 complete rewrites before they were right – there are actually 3 completely different versions of that song.
AJ– Not only are you a musician, songwriter, producer and DJ but you also run Wah Wah 45 with Dom Servini, which inarguably would be considered the label of tastemakers. On one hand, your mind has to focus on producing incredible records for you the artist, but as a label boss, you have to also be critical of everything coming from your roster and potential signings. How have you managed to juggle both roles?
Scrimshire– I don't enjoy sleep and never really have. I love working and always have worked quite obsessively and without rest and recuperation. Both of these things are really helpful. Dom is the same though and without his tireless working I couldn't do it. He quietly takes over so much of the work when I need to be focused in the studio – more than he should be able to handle. I can never do what some artists do, (which is) to lock themselves away in the final stages, but it's not so bad. I have quite an analytical brain and I love puzzles (the logical kind not the wooden pieces kind) so I enjoy some of the more "mundane" label things like marketing data and accounting – I love spreadsheets!? Besides I really believe that all artists should have a better grip on the business these days, the world has changed.
There's no method though, sometimes I'll take a morning to work on music, it might turn into a day and I might then work through the night on stuff for the label. When I realize a project is really taking form I start to swing my time more towards it, set tight deadlines to force me into getting things completed. It is undoubtedly stressful at times and challenges relationships inside and outside the label. But it's my family and my home and I wouldn't have it any other way.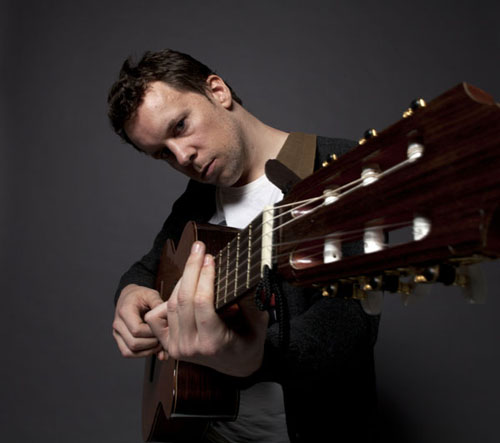 AJ– Going back to the new record "Bight", you have managed to fuse many styles in one album without each one sounding inconsistent, which is extremely hard to do. They flow like a story. When focusing on your albums, do you start with a concept and then create the music based on that idea or do you record throughout the year and arrange the tracks that flow together to then form a full length?
Scrimshire– A bit of both. First thing is just to get some songs on the table. If I get 6 or 7 tracks written there will be clues in there about where I'm going thematically and in the sound. Out of those original tracks probably 50% will last the course. My environment affects the sound too. Last time I had an old and cheap, terrible drum kit that I was using and that formed part of the album's restrictions/parameters and how it would have to sound. This time I was leaving my old home and studio for somewhere smaller and the dumping the drum kit with it. So I knew I would need to rely more on making beats than playing them. That created the situation for this one.
Half way through, once I have 9 or 10 songs I think are the ones, I start to think about the project as a whole and really commit to what defines it and what draws it together both in sound and theme. Running order would come here too. Then the real production starts, bringing elements of some songs to others to give a sense of continuity, developing transitions musically and sonically that will lead between tracks. I'm kind of sewing it together.
One or two of those songs will disappear in the process and a couple more will appear and that's your album.
AJ– Wah Wah 45 has survived the many changes of the music industry without compromise to your vision. What would you attribute to your success and longevity?
Scrimshire-Very hard work, an absolute love of music and strong friendships based on respect and love. Yes I wrote that. Plus, absolutely fucking amazing music.
AJ– At this point, considering all of the various sounds that you have produced, what haven't you done musically that you would like to delve into?
Scrimshire– Oooooh! I've absolutely no idea. I guess one day I'd like to make something that is truly unlike anything else anyone has ever heard. But I don't know how to consolidate that with still writing something recognisable as a song – which is what matters most to me; or maybe just a truly magnificent soul album. I just want to become a great producer really. And I'd like to make a classic album. Maybe if I merge all that lot I will?
https://www.facebook.com/scrimshire
http://soundcloud.com/scrimshire
https://twitter.com/scrimshire
http://scrimshire.bandcamp.com/
http://www.youtube.com/user/scrimshire