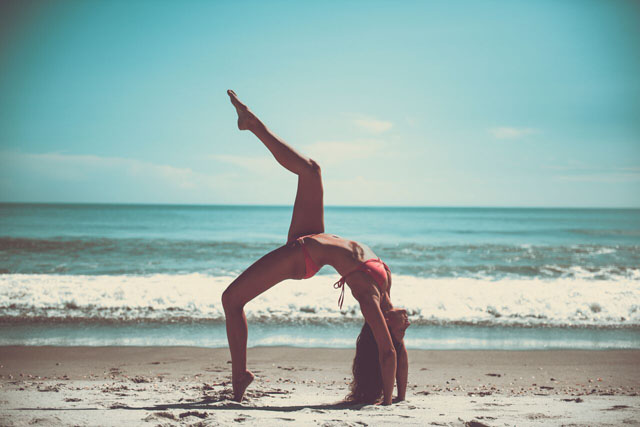 Sail Beats will see promoters and DJ's from across the world come together for a unique music week experience. Think parties on secluded beaches, yoga in hidden coves, relaxation at unique bars and club nights across the Greek Islands.
Launching from the shores of Santorini on the 2nd September, this week is much more than a holiday, it's an experience reaching the depths of the lands culture, pushing the boundaries of what is possible.
Set Sail into a new world where every day will have you immersed in exploring hidden island gems, attending exclusive parties and experiencing a sense of relaxation that you didn't know existed.
From gazing at the stars in our Zodiac corner, to diving into the crystal clear Aegean Sea before we rave until dawn, get set for a week you'll never forget. Sail Beats Week is the festival experience that your summer has been waiting for…
Music – Culture – Experience – Memories. This is Sail Beats.
Line Up:
Robosonic // Illyus & Barrientos // Grand Pavilion (live) // Cheap Picasso // Shut The Front Door DJ's // Goya Social Club DJ's // French Toast // Holmes Price // House Plant DJ's // More to be announced
Sail Beats Week Itinerary (*subject to change)
Day 1. Santorini
We kick start our 8 day journey in Santorini, one of the no.1 bucket list destinations for holidaymakers from all over the world and our first location for our exclusive secret parties.
After you've checked in and met the team, you'll have the afternoon/evening to explore the ancient islands boutiques, markets, tavernas and coffee shops. Our reps will be on hand to help you delve into the island's secrets and show you the hidden gems of Santorini before our epic launch party in a secret location.
Day 2. Santorini / Ios
After a big first night out it's time to get up early for your morning swim or jump on board the healing ship and kick start your day with Yoga session and wash away those hangovers. Today you'll be we kick start with morning to explore Santorini before we set Sail to the stunning island of Ios.
On arrival we'll be pitching up at our first secret location for an afternoon specially crafted by the sounds of our Sail Beats DJ's. Kick back, meet your new friends and enjoy some rays while partying, chilling and snorkelling.
Day 3. Ios
Today we'll kick off the day with a bottomless brunch before you're whisked away to a secret location where our Sail Beats mystery guests will be laying in waiting to showcase what Sail Beats Week is all about. Get your party gear and fancy dress outfits ready because it's time for our Secret Ocean Party.
Day 4. Ios / Naxos
This morning you'll wake up on route to Naxos where we'll kick start the day with a walking tour (optional) and a BBQ Lunch before we really get off the beaten track.
Today's a day to wind down, kick back, enjoy some rays, before we're joined by our headline DJ. Tonight we also have a very special event lined up at our hidden location. Our Zodiac corner will be open to gaze on the magical stars, whilst our Sail Beats rep tells us all about Greek Astrology and the stories that go with it.
Day 5. Paros / Delos
Like every morning 'The Healing Ship' will be open bright and early offering Yoga and Recovery sessions for those of you who want to start the day as you mean to go on. In the afternoon we reach the main port of Paros, our destination for exploration and adventure. The island is perfectly situated for water sports so if you fancy a bit of adventure, this is the place to do so! We explore the island on quad bikes whilst being dazzled by the unparalleled beauty of the Aegean sea and secluded bays. At night we'll be joined by the Sail Beats DJ's and special guests who will host the evening's event.
Day 6. Delos
A historical trip to Delos, the mythological birthplace of the Greek God Apollo where you will experience the magic and sacredness of the island in all its glory. That afternoon we'll be back to the boats the evening we take you to a secret location for a private party and more surprises!
Day 7. Mykonos
Sail Beats week will come to a climax by heading to the party capital of Greece, Mykonos. Known as a mix of St Tropez and Ibiza, it will soon be clear why this is the last stop on our Sail Beats journey.
To get things started we have a swim stop and our own exclusive daytime boat party with the rest of the crew. That evening we head to Mykonos town where you'll have the chance to explore the sugar-cube houses, famous for their Venetian feel before exploring the picturesque alleys and experience the authentic taste of Greek cuisine before going all out at the official, Sail Beats closing party.
Day 8. Mykonos
Today will be our last day and the close to your first Sail Beats Experience. Some of you may be heading straight off, or you can join the Sail Beats team for our exclusive wrap party. We're not giving away anything here…you'll just have to see where the night goes.