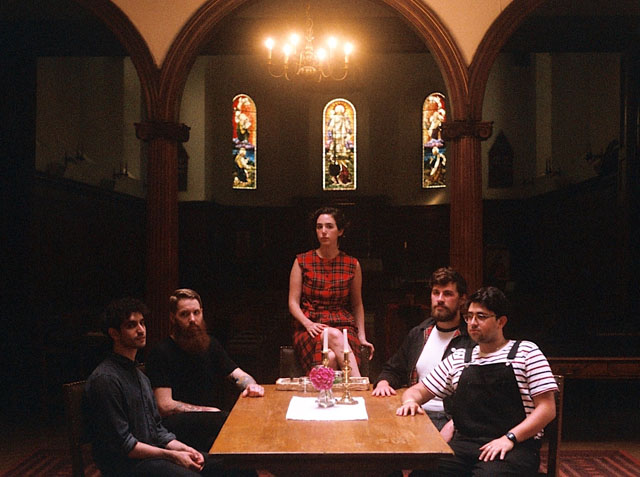 For four years now, London's Post Louis have been releasing moody yet striking music. Emerging with the smokey song 'Oldsmobile', they went on to release the EPs This Could Be A Bridge and Uptight. The group now return with an epic offering entitled 'Little Jack'. Flawlessly bridging together art rock and indie, the track is a vibrant collage of sound topped with clever songwriting that makes commands the listener to not only be engaged in the content but also fall deep into a musical journey. Have a listen.
Regarding the song, Post Louis singer Stephanie Davin stated:
"'Little Jack' is a character study of someone who lives mainly in their own head. It's about the pains of loneliness and low confidence, and what happens when these mix with naïve sexual desire. I wanted to hint at the potential for harm or even domination.
'Little Jack' isn't a monster, but the song is in part about how monsters – or wolves – are made. We need to rethink how we make, force and mould some children into being 'men'."