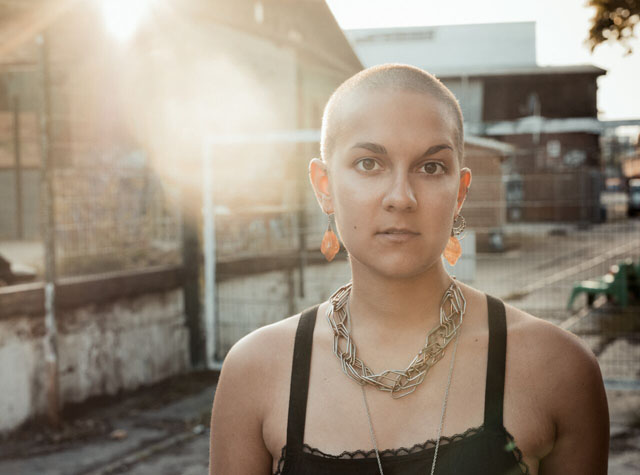 Words by Art Jefferson
Photography by Markus_Henttonen
PILLARS' music represents an introspective reflection of the self – past, present and future. Inspired by the Christian pillarists' mission of self-discovery, the Lancaster-raised, now London-based singer has also taken flight on a personal journey of exploration.
PILLARS first made her debut with the sparkling single 'Attacker'. Using vocal harmonies like instruments in themselves, the minimal cut was followed by the haunting track 'You Got This'. Although her 2015 track 'Woman Without Her Love' was nothing short of eargasmic, two years later PILLARS would redefine herself with 'Honest People'. Releasing her EP with the same title, the record is the looking in the mirror, coming to terms with the battles of mental health, as well as the recovery periods. Extremely personal, PILLARS' music can not only be considered her beautiful therapy, but inspiration for others to move through their own struggles.
Many people may remember you from a few years back with your single 'Attacker'. However, could you give us a bit of your musical heritage and beginnings?
PILLARS – 'Attacker' was the first thing I wrote as PILLARS – it was a huge breakthrough for me as before that I had never previously experimented with my sound. At the time it was just me and my guitar – I gigged a lot more as all I'd need to do was rock up with my guitar and plug in. Being an electronic artist isn't as simple! I've been working on my production style since then and figuring out my sound in the studio as I guess PILLARS was just an infant back then.
When did you first began producing and what hardware or software did you initially use during those early times?
PILLARS – I'm not gonna lie – Attacker was made on Garage Band! I'd just bought a condenser microphone off a friend and a little interface off eBay and just plugged myself into my MAC, hoping for the best. I was pretty skint at the time and so anything more advanced was out of the question. I still use that same condenser though – it's seen me through a lot! Luckily I've moved on from Garage Band and bulked up my home studio since then!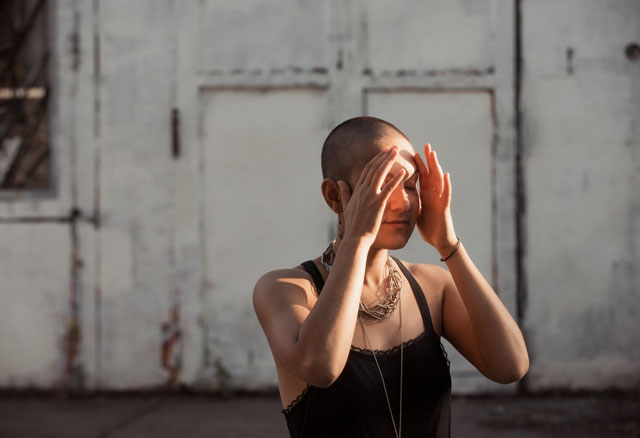 One of the fascinating aspects to your sound is the way you use your vocals like instruments to play an intricate part of the musical arrangement. Can you talk a bit about your approach to using your voice in that manner?
PILLARS – It feels natural for me to sing a whole song – bass, keys, drums, everything as well as the main melody – before tracking. I think I find it hard to articulate what I'm hearing in my head unless I sing it out loud and so a lot of the time my vocal becomes more than just the lead. I mean, I play keys and guitar etc. etc. but how much more lush does something as organic and real as the human voice sound?
You featured on the Daktyl track 'Temptress' a couple years back. That was released through Diplo's Mad Decent label. How did that collaboration with you and Daktyl come about?

PILLARS – Funny story – I had just released 'Attacker' and I was working on some new tunes to follow my debut release. I decided I wanted a remix of this new track I'd written called 'Temptress'. I saw he had done a few remixes of artists I was following at the time and so I decided to casually drop him a line asking if he was interested at all. 'Whats your budget?' was the response and so I coiled into my broken desk chair which sat in the corner of my damp room, infested by mice, and continued to calculate how many tins of beans I could ration myself to live off for the next week. I had £0 to my name and so apologised for bothering the man! He came back saying he loved the track too much to let it get away that easily and so over time we collaborated via email creating a completely revamped version of 'Temptress' which then ended up on his album. I was pretty blown away. It's true what they say – you don't ask, you don't get!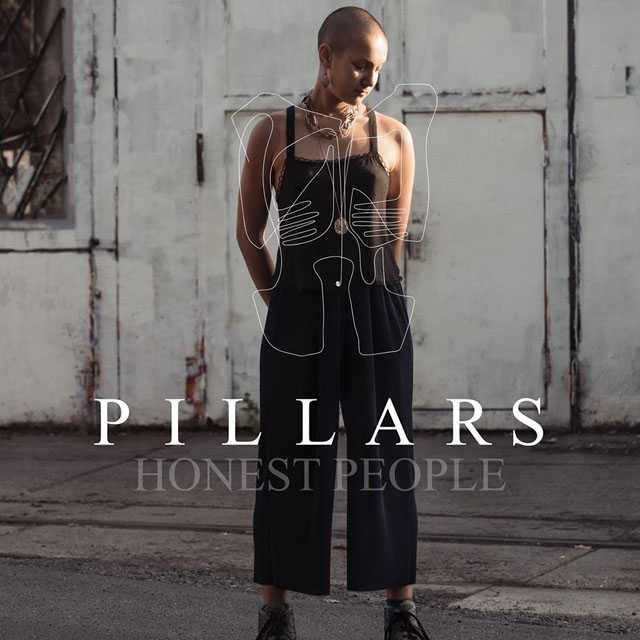 The video for 'Honest People' was filmed in the space where you wrote your debut EP. You also shave off your hair in the video. Would you say that was a representation of a new beginning for you?
PILLARS – Most certainly – but I also think it provided a sense of closure. This EP has helped me lock away demons I'd been fighting for too long and although I feel I have won the war already, this is just a way of highlighting that. I feel I'm writing way more resilient lyrics now – lyrics of power which override the vulnerability heard on my EP.
In your latest song 'Two's A Crowd', it feels like the act of loving has become suffocating. Can you talk about this particular cut and the inspiration behind it?
PILLARS – I was wandering around Dalston high street on a date during late February 2016 – actually, the first date I had been on since being diagnosed with anorexia. I was jumping through hoops to try and impress this guy rather than asking myself how I really felt, how comfortable I was and about how he made me feel. The truth was (alongside being so incredibly cold!) I was fishing for attention to try and replace the lack of love I had for myself. The whole experience emphasised the lack of self worth I had at the time. I truly thought I was ready to start living a normal life again but it turned out I still had a lot of self exploration to cover. At the time I knew I needed to be alone even if it seemed like the hardest thing to do – two was becoming a crowd.
Finally, what do you have coming up in the near future?
PILLARS – I'm always writing – I'm actually playing a really cool show tonight which explores the early stages of demoing. I'm going to play two tracks I've been working on recently. I've started to write with my live band too – PILLARS is extending further out creatively and it's really exciting! We'll be gigging as a band around London so keep your eyes peeled…
https://www.facebook.com/pillarsmusic
https://soundcloud.com/pillarsmusic
https://www.instagram.com/pillarsmusic/
https://twitter.com/pillars_music
PILLARS YouTube Channel