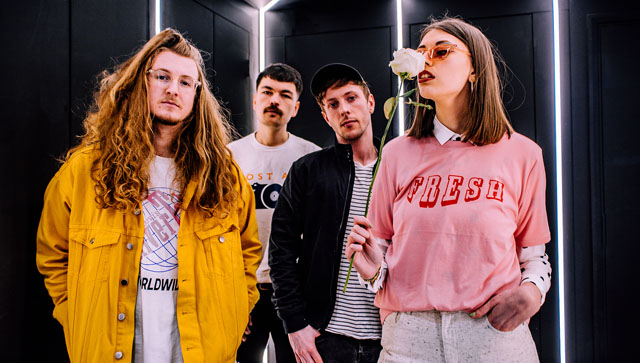 Brighton band ORCHARDS have signed to the Big Scary Monsters imprint. Set to unveil more news on coming material, the band have shared their latest single 'Luv You 2'. A bubbling and exploding burst of lively indie pop, the song is stacked with catchy vocals and epic build ups that is musically enchanting. 'Luv You 2' is currently out now.
Regarding the song, ORCHARDS singer Lucy Evers stated:
"Most of the lyrics I write come to me in stages, but these words just flew out on to the paper. I penned the whole song within half an hour, just from one brief conversation with someone I was once friends with. We both fell in love with the same person, unbeknownst to each other at the time. I felt so inadequate in comparison to the other girls that this person was very obviously attracted to, but after a pep talk with my best friend I realised it wasn't worth my energy and that if they didn't want me well it was their loss, that I should rise above it and carry on regardless.
I'd totally forgotten about those emotions and how they made me feel because I was too busy trying to be a boss-ass bitch (I'm definitely not cool enough to say that), but after bumping into one of the girls it all came flooding back. My favourite lyric in the song is 'I don't hate you because she raised me right, it's just a pity you didn't put up a fight'. I take a lot of inspiration from the amazing women in my life and none of them raised me to be defeatist. That's what this song's about – patience, understanding and never giving up – just continuing to grow."