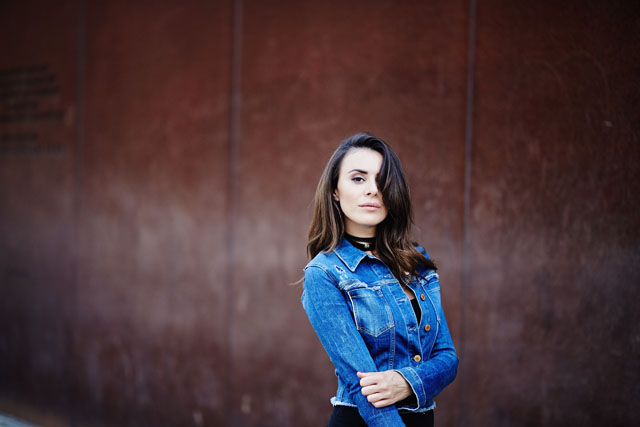 Words by Art Jefferson
Images Courtesy of NELA
Modern techno music as we know it may have been pioneered by The Belleville Three in Detroit, however the foundation that Juan Atkins, Kevin Saunderson and Derrick May helped to build eventually spread around the world inspiring young producers in Germany, the UK and more, eventually reaching as far as Tel Aviv. Whilst Israel may not be the first country one may think of in terms of the genre, there are DJs and producers creating the music and adding their identity, spreading the sound to international territory. One of those producers are NELA. The Israeli-born artist is fostering a rich and astounding sound bursting with musicality. Already a fixture as a performer in her native Tel Aviv, the now Berlin-based act is establishing herself as a force in the electronic scene pumping out top-notch records and rocking the dance floor as a DJ.
Having dropped a number of releases including Vega and the No Mambo At Midnight record, just to name a few, NELA is back with another single on Electronic Reeds entitled 'Face It'. Like her previous recordings, the track is a true melodic voyage of sound with the driving 4×4 rhythm unquestionably penetrating the dance floor. Whether producing ethereal techno grooves or spinning in venues around the world, Nela's musical wave in electronica is continuing to rise to tsunami levels with an impact that is unstoppable.
Although you played piano at a very young age, when did you discover your love for techno music?
NELA – I discovered my love for techno more or less when I moved to Berlin. Realising that techno could be so different, tightened my connection to it.
The techno scene in Berlin is quit versatile and it's unlike some people might think as simply raw and industrial because it's full of so many different shades. It totally influenced me to go in the techno direction as well as a new state of mind.
Who were some of the electronic producers that caught your attention early on?
NELA – I have a long list but I'll sum it up to my very favourites. To start with I've been a Pink Floyd fan since a very young age and I'm actually listening to them at this precise moment. I also cannot forget Queen, as well as Depeche Mode who are, in my mind, one of the founders of electronic music. I'm also a GusGus fan and I even retouched a track of theirs just out of pure love for what they're doing.
You made a name for yourself in Israel as a performer. In terms of the electronica, what was the scene like in Tel Aviv during that period? Was there strong support for the sounds of techno, house, etc.?
NELA – The scene in Tel Aviv has changed as well massively – particularly during the last 3 years in my opinion. Back during my time there, I'm talking about 3-4 years ago, there was a smaller underground circle in the city and not everyone was into this music. Many prefer more commercial/mainstream styles of music, which in the beginning I also played before realising it's not my cup of tea.
There were a few clubs playing this music like Cat & Dog, Penguin, Block, and Breakfast, but it was never the more industrial sounds of techno…that was the time for more progressive and "deep" house with intense melodies and emotions. Not only that but trance was in the forefront with many followers and this was a big part of the musical culture during this time. It will undoubtedly have a place within the scene, but today techno is taking more a focus in Tel Aviv.
Many of the clubs have removed trance from their line-up and Tel Aviv has been increasingly influenced by the sounds of places like Berlin, especially in recent years.
Today the scene has redefined itself to 'rule' Tel Aviv. It's quite versatile and open: from techno, acid, Afro house…you have It all. It may be a small city but it has almost 15 electronic/techno venues!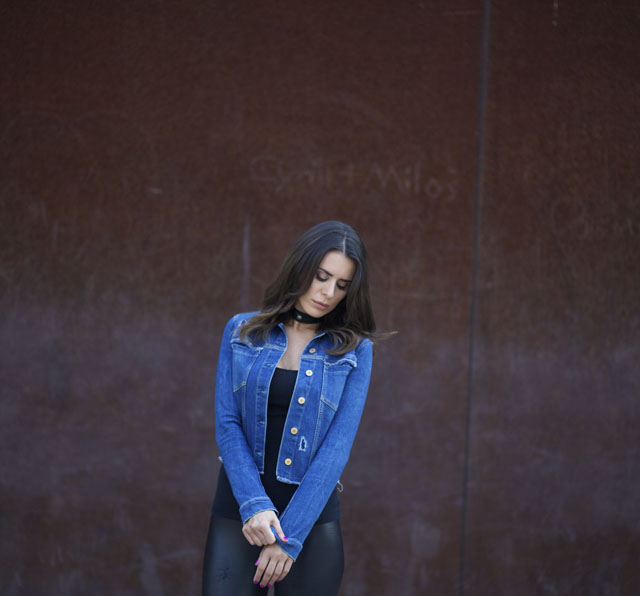 You ended up moving to Berlin which of course is one of the biggest techno hubs in the world. What were your initial thoughts of the city and was it here that you really concentrated on the production side of the music?
NELA – Moving to Berlin wasn't easy, and in the beginning I was sure it would be a "piece of cake", but I ended up in a totally new environment in many different aspects. The music that I liked wasn't really cool here and who I was as a person didn't really fit in here as well. I was the weird girl taking in the view (and still am ) and I just wanted to understand more of the city so I gave it a chance.
When I was open enough some wonderful people came along, helping me to discover who I really am as an artist deep inside. I finally understood the freedom everybody spoke about and realised this place is exactly where I needed to be to become a real composer. The hunger of putting my mark within the electronic music scene appeared alongside my existing passion, but it doesn't mean I don't have my dark days like we all do.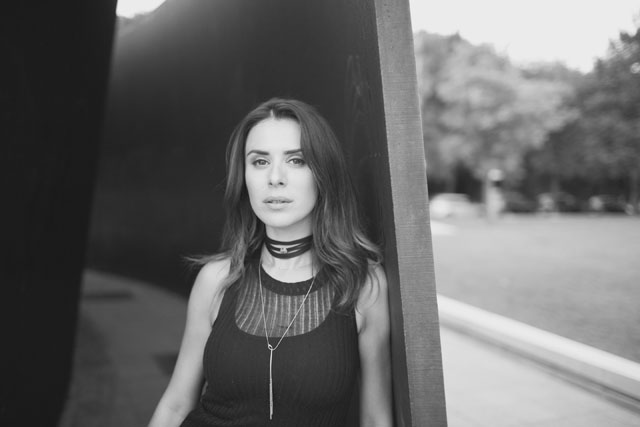 With your tracks, there is a strong level of musicality to them. You also manage to always keep a high sensibility to the groove in regards to the dance floor. Immediately what comes to mind is a track like 'Riddle'. It seems as if you know the exact points on where to push it, as well as scale back. How difficult or easy for you is it to keep that consistent balance when producing?
NELA – 'Riddle' is total dance floor track, so I wouldn't say that all my productions are as "banging" as this one perhaps. It's quite funny that you mentioned this track as it has numerous versions. The previous one before the final version…was a total dirty Goa version! Which kind of kills all sensibility at this point 😉
About pushing and scaling it back – you caught me there where it reflects me very much as a person and as you can see I express it very well in my music.
My first steps in the production world were more "techy" and more focused on how to "drop it", unlike today where my direction is deeper with an edge I suppose. Either way it's always tricky to keep this balance of producing dance floor material whilst keeping it timeless, but I don't let it bother me too much nowadays – just flowing with what gives me the most feeling.
In terms of production gear, what are your go to choices for making music?
NELA – My latest EP was made using mostly analog gear. Firstly, the OB6 which you can get those full warm sounds. It's a piece of extraordinary gear if you're into the melodic stuff. Not to forget the Tanzbär Petty, which is an insane device for making beats. The Miniloge Korg, which I disliked in the beginning then it became my best friend. With those instruments plus some plugins I created my latest EP. The work just flows better instead of staring at my screen all the time because I'm actually recording freestyle jams!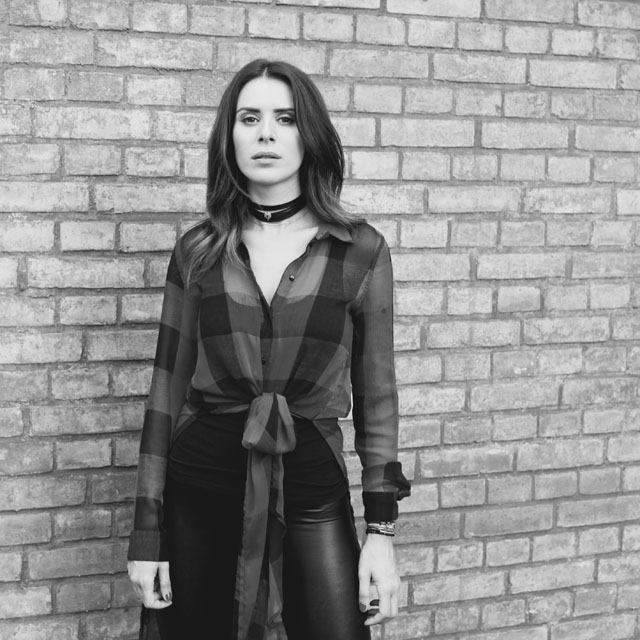 In regards to DJing, which venues have you enjoyed playing at the most in terms of sound and crowd?
NELA – I loved playing at the Block in Tel Aviv, it has amazing sound system, not to mention the bursting energy of the crowed. Then Scorpios Mykonos where there is this special vibe with very colourful people who are so warm and welcoming. Last but not least ERA in Capetown has a very open minded crowd that stays with you till the very end. They are hungry for music and I loved it!
What do you have lined up for the summer in terms of gigs and music?
NELA – I will play in summer in Mykonos, Athens, Berlin, Tel Aviv and more. I also have two new releases coming up and I'm spending lots of time at the studio so the future plans are to keep on doing music and staying loyal to myself.
Purchase 'Face It' at https://www.beatport.com/release/face-it/1966963
https://www.facebook.com/nelamusic/
https://soundcloud.com/nela_music
https://www.instagram.com/nela_music87/
https://www.youtube.com/c/nelamusic87
https://www.beatport.com/artist/nela/337208