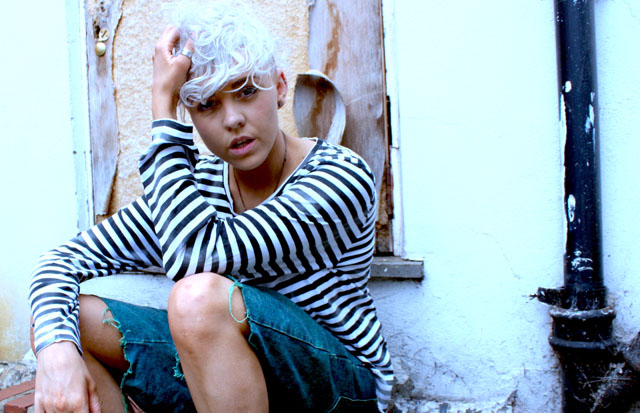 Words by Art Jefferson
Photography by Louis Lander Deacon and courtesy of Lotts Holloway
Lots Holloway isn't your everyday, run of the mill singer. She is an artist who has chosen to use her gift to spark conversation and movement around issues that are important of today, as well as delivering a window into the self. The Cornwall-born, London-based wonder is a powerhouse entity, not only blessed with a graceful voice, but is an insanely skilled multi-instrumentalist and producer.
Releasing her debut single 'World's On Fire' earlier this year, the emotive pop record was a vivid slice of social commentary touching on the present global state that we're all witnessing and living. Her follow-up song 'Is Anything Real Anymore' was another incredible and masterful offering of pop constructed with stunning orchestration and again insightful lyrics. Lots Holloway's current track 'Stay A Little Longer' finds the artist spawning a darker sound swirling together indie and trip-hop-inspired electronica, bridging a 90s sound the now.
With an uncanny presence and a talent to equally match, Lots Holloway is the not the singer you simply want to hear, but need to.
As a kid you literally taught yourself how to play multiple instruments. I read that you were inspired by records from your parents' collection. What were those particular albums or songs that motivated you to want to learn and play music?
Lots Holloway – I've always liked doing things myself; getting things wrong and just trying again and again until you work out how to accomplish it. I was a little bit of an anti-authority rebel kid and didn't like being told what to do – I guess somethings don't ever change.
The first song I ever remember hearing was 'And She Was' by Talking Heads, driving around with my parents in their mint green VW Beetle, I knew I wanted to be a musician.
'Stairway To Heaven' (Led Zeppelin) being the reason I wanted to play guitar, 'Life On Mars' (David Bowie) the reason I wanted to play piano, and it was actually a We Will Rock You gig that made me want to play drums – they were loud and they were cool. Drums were my first instrument.
Were you simultaneously writing songs as well during this period?
Lots Holloway – I'd always been into writing as a kid too; poems and lyrics and things. So when I started to play the guitar/piano it seemed like the most natural step to marry the two together.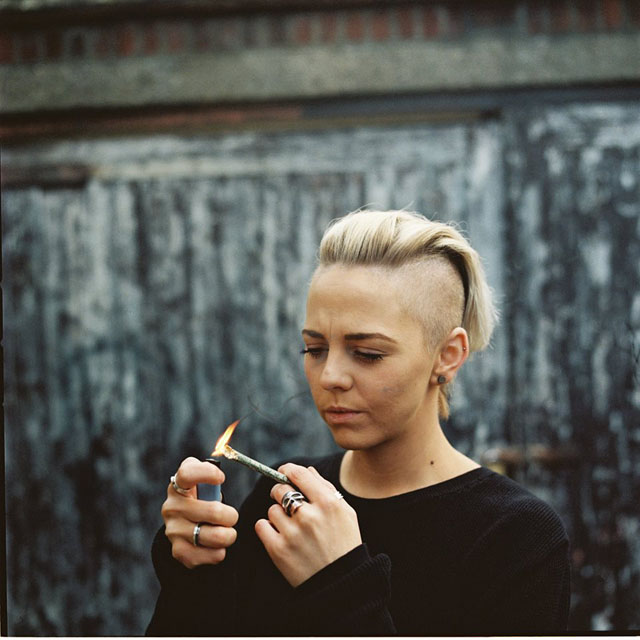 Another claim to fame that you own is with the production side of things. When did you first start delving into producing?
Lots Holloway – When I write a song, I can hear exactly how I want it to sound when it's finished. That is very difficult to describe to someone else (producers/engineers) though, especially when some of the sounds I hear are weird and not always instruments – so I made it my mission to create as much as I could myself.
I worked in a studio when I first moved to London. I would watch the engineer all day, and so I picked up the general gist of how to do things and then bought some kit and started to do it myself. Like with learning instruments it was always quite 'hit and hope' but that way I'd usually stumble upon cool techniques and sounds.
Your single 'World's On Fire' couldn't have come at the better time considering the current state of the world. Although I'm sure you could have released a completely different type of song as your debut, what motivated you to drop this particular track as the initial release?
Lots Holloway – It was the timing that made the song so relevant really, I think about the world all the time and write about it too, but it seemed like the perfect time and climate to drop the record.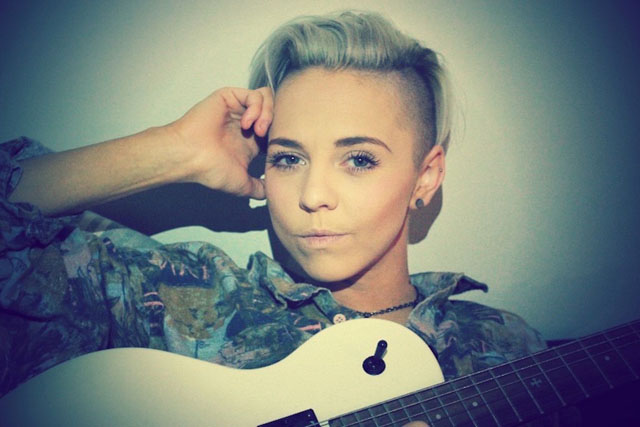 Your second single 'Is Anything Real Anymore?' was an overall brilliant record. Not only were the lyrics thought-provoking but the production was simply gorgeous. What inspired you to write this song?
Lots Holloway – Thank you, that's kind. I wrote that song at a time when I felt a great lack of connection to anything. I think there is a lot of, and an increasing amount of fakery in the world; in the news, on TV, in magazines, social media, and in the commercial world. A lot of what we see and what we're told isn't the truth, and I just want to feel connected – but in those times when I don't I'm happy to detach from my body and drift away, one way or another.
Although your latest track 'Stay A Little Longer' was unveiled maybe four months after 'Is Anything Real Anymore', musically the sound is a bit edgier and slightly moodier with attitude. Can you talk a bit about this cut in terms of the content and the direction of sound?
Lots Holloway – I produced this record at home on my laptop. The song naturally comes from a dark, raw and trashy place and I wanted that to be reflected in the music. I purposely used one of my old broken guitars to record the guitar parts; I wanted it all to sound like it was made in that back ally you wouldn't dare to walk down alone at night.
To me, it's like 'World's On Fire' and 'Is Anything Real Anymore?''s dark and weird cousin.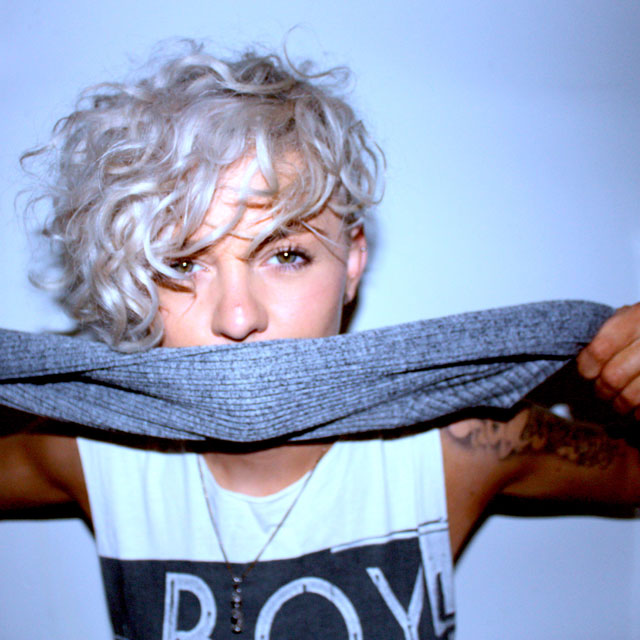 I tend to feel that artists have more power to reach the masses and spark change almost more than any other person in various occupations. As someone who is able to deliver lyrics packed with substance regarding important topics that affect all of us, what is your take on the role of an artist?
Lots Holloway – Personally I think you do have an opportunity, as an artist, to reflect the times and the life in which you are living. Music is a universal language, you feel it before you understand it – if you can use this medium to connect and speak to people, I think you should. Everything I write has some intention of making you feel something; rage, love, loneliness, passion…if there's no real feeling, what's the point? Music is very special and can spark movements in humanity, it can bring people together, and I think if you have the platform to create change you should do that too.
Finally, I know that you're working on your debut EP. What can we expect?
Lots Holloway – Yes the EP is on its way! I reckon it's got something for everyone. It's got crazy instruments and big noise, with each track moving you into a different emotion, like a tiny 4 track roller coaster.
http://lotsholloway.co.uk/
https://www.facebook.com/lotshollowayofficial/
https://www.instagram.com/lotsholloway/
https://twitter.com/lotsholloway
Lots Holloway on Spotify