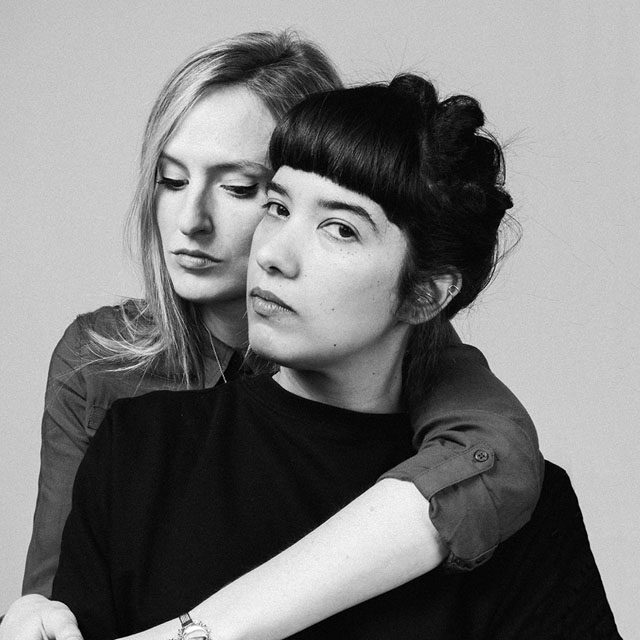 Having previously shared a few tracks back in 2016, Ayse Hassan of Savages and Kendra Frost will release their debut album Latent Whispers this coming May. Nine songs in total, the duo explore the sounds of electronica, alternative and more. The album will be pressed on CD and vinyl, as well as digital downloads.
Supporters can purchase various packages of 'Latent Whispers' via Kite Base's PleadgeMusic fund. There are also various merchandise including tees, tote bags and handwritten lyric sheets.
Kite Base will also embark on European tour beginning February 15th. Check the listing below for dates and venues.
Tracklist:
Transition
Dadum
Blueprint
Erase
Soothe
Peripheral Vision
Nineteen
Grids
Miracle Waves
2017 European Tour Date:
15th Feb – Annecy, France
16th Feb – Montbeliard, France
17th Feb – Dijon, France
18th Feb – Besancon, France
19th Feb – Mulhouse, France
21st Feb – Paris, France
22nd Feb – Brussels, Belgium
23rd Feb – Hamburg, Germany
24th Feb – Berlin, Germany
25th Feb – Copenhagen, Denmark
27th Feb – Zurich, Switzerland
28th Feb – Bologna, Italy
1st Mar – Milan, Italy
3rd Mar – Barcelona, Spain
4th Mar – Zaragoza, Spain
5th Mar – Madrid, Spain
7th Mar – London, UK