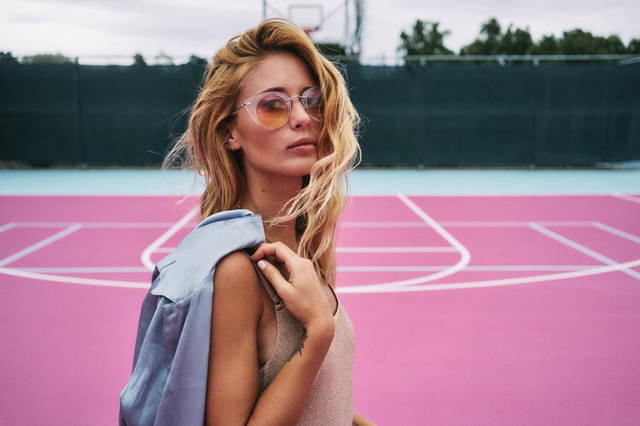 Words by Art Jefferson
Images courtesy of Julietta
On the surface it's more than easy to fall for Julietta. The New Yorker instantly captures attention with her drop dead gorgeous, model-like features. However, when she sings, you instantly begin to understand that she is more than just good looks, but possesses a voice that is incredibly powerful and fierce, that definitely cuts through any noise currently in music.
Releasing her debut EP Conquest in 2015, the record was a high-quality presentation of pop music without the fluff, but rather an honest approach to songwriting and talented vocal work that remained consistent from the beginning song to the last. Her latest single 'Beach Break' is an upbeat and infectious bit that was written during her stay in Nicaragua, a contrast environment to her native Manhattan. The track is a fine exemplary of her versatility of style and sound.
Already poised to take the music industry by storm, Julietta is an artist who you can safely place your bets on to be larger than life.
Your voice is truly unique and sounds quite amazing on multiple styles of music. Around what age did you discover your gift for singing?
Julietta – Thank you! I have always used my voice as a channel for my expressions since I was a kid. I don't really remember when I began, but my mother told me that when I was 3 I watched MTV and sang along to Whitney Houston all the time 🙂 – so probably around then!
Growing up in the metropolis of Manhattan, how has that shaped you as an artist and songwriter?
Julietta – Growing up in Manhattan was interesting. I was introduced to many devilish scenarios at the end of middle school, and staying on a trouble-free path was very challenging. For those like me that struggled with substances and self esteem – there were a lot of dark corners to hide in. But from those dark corners I was able to understand myself and my perspectives. This was great food to feed my passions and creativity 🙂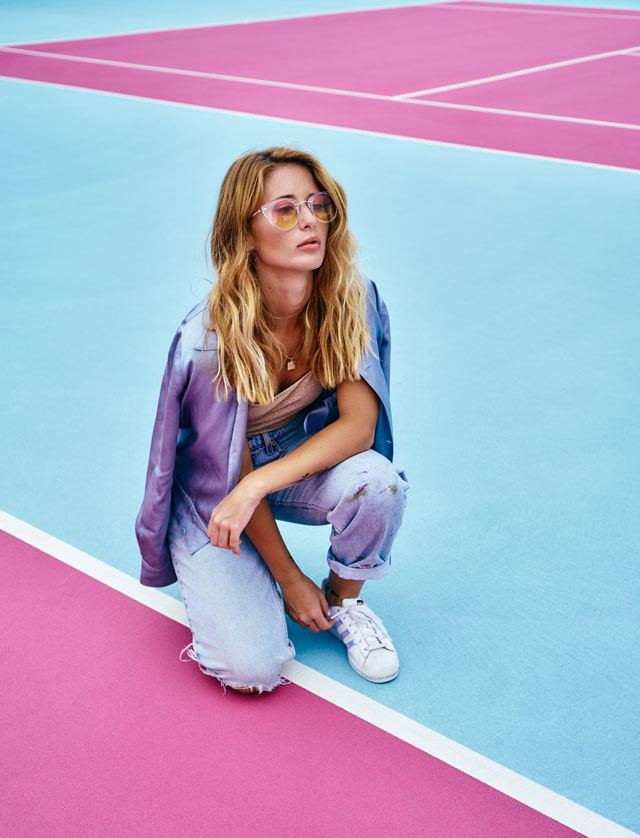 You have mentioned in the past that you are inspired by your past experiences – good and bad. How were you able to overcome some of the more troubling experiences and has music been a sort of healer through those times?
Julietta – I don't know what I would of done without my music and journals through those times. To me, singing words of truth can't compete with any other high. It generates the production of my endorphins and serotonin more than any other medication those psychs tried to put me on as a kid. I'm sure a soccer player feels the same about playing a game, or a chef about creating a dish, or a hiker about climbing a mountain – it's all about practicing something you love. That will always keep you away from harm. Love.
Your Conquest EP was amazingly crafted. How long did it take to record the EP and in terms of production, who did you work with on the record?
Julietta – Conquest was special. It was my first EP, and I was fresh on the scene out of college. I wrote most of the songs with Stray Echo and had it produced by some friends in Los Angeles – Dean Tepper, Matt Wiggers, and Zac White.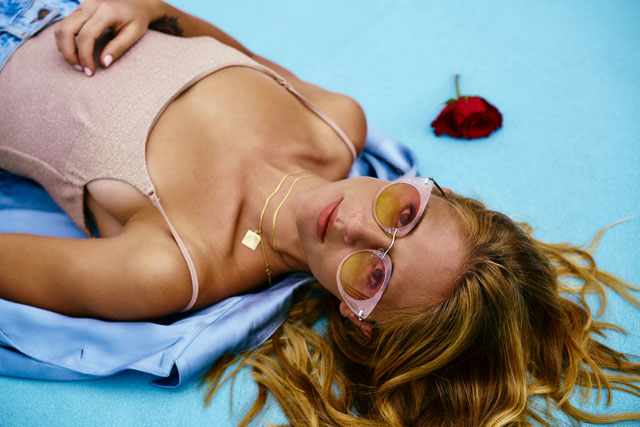 With your track 'Dreams', there are lines that allude to being stuck living a safe life and being consumed by money. What was the motivation behind this particular song?
Julietta – 'Dreams' I started writing when I was finishing up college. I was watching friends and people chose to live a "safe life" when having to get their first jobs, instead of taking a chance and following their hearts completely – like I do.
I write that I chose to fight before I die, meaning that I am not going to let society scare me into a job that I hate just to make enough money to buy things I don't need. I chose to fight for what I love till the end, which means to fight for my dreams.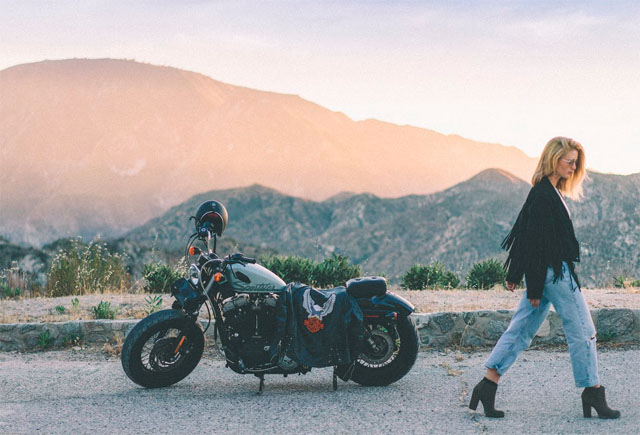 With your latest track 'Beach Break', the music is definitely upbeat and has a tropical feel to it. You wrote the song in Nicaragua. How was that experience being in that country and how it played a part with the sonic direction of your latest track?
Julietta – Being in Nicaragua at the Maderas Village almost feels like a magical dream now. It is it's own dreamy vortex and once you are there, nothing else matters. I got completely lost in the jungle, lost in the ocean, and lost in my melodies while I was there. It was a meditative time where I was able to disconnect with the world, and connect with myself deeply. This was the best environment for my music to flourish. I didn't plan on recording when I booked the trip, but while I was there it all came together. 'Beach Break' was created literally as we took breaks from being at the beach, it was the best daily schedule of my life. Wake up, meet Jack for breakfast ('Beach Break' co writer), do some yoga in the bungalow that was elevated into the trees, hike down with the local dog Rebel to the beach, get a surfing lesson, bleed a little from the surfing work out, eat a grilled fish with my hands, then head up to the studio when the sun got too hot to make some more tunes. What a life!!!
Finally, it would be remiss of me not to ask you about the current turn of events in America with the Presidency. What are your thoughts on the political climate in the U.S.?
Julietta – I have too much to say about this, so I don't want to get into it haha! But I think the most of us are feeling the same about the new president.
http://juliettanyc.com/
https://www.facebook.com/juliettamusicnyc
https://soundcloud.com/julietta-ny
https://www.instagram.com/julietta.lunarose/