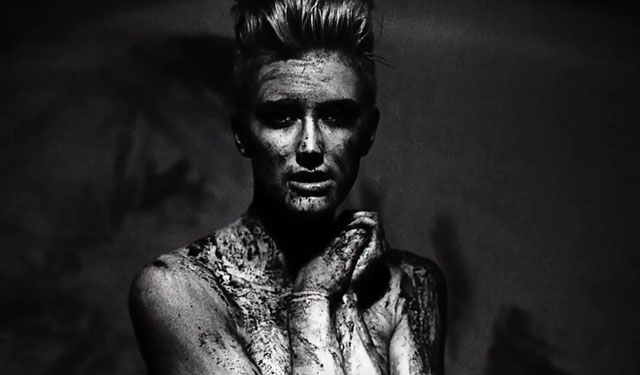 Stockholm's FELIN give their track 'Destruction Therapy' the visual treatment. Directed by Fredrik Etoall and shot in black and white, the stark imagery feature singer Elin covered in grime as distortion creates skittering clips. The single is out now via Sony.
Touching on the song, Elin Blom stated:
"So what if I'm fucked up? I think we're all fucked up in our own ways, but we're forced by society to act a certain way, feel a certain way. Breaking out of that box isn't easy. So we just suppress what we feel until we're prisoners in our own minds and are about to go crazy.
'Destruction Therapy' is about releasing your inner freak, about letting all your demons out and that's what we wanted to portray in the video as well."
Touching on the video, Fredrik Etaoll mentioned:
"I let Elin dig into her deepest, darkest parts of her mind for 36 minutes and that's exactly how long we filmed. The shots we got from those 36 mins are the ones we then worked with to make the video. As Elin mentioned "Destruction Therapy" is about what we all carry inside of us, the fears and the chaos of thoughts that we don't let out."