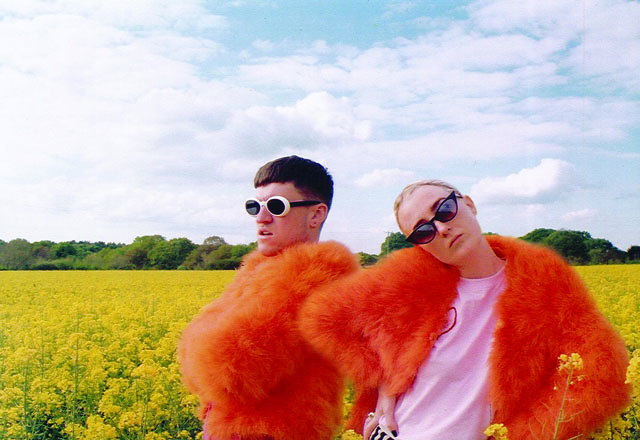 Words by Art Jefferson
Images courtesy of Dumb Lovers
If you stripped away the best elements of pop, new wave, post-punk, art rock and even a dash of indie, stir them around in pot and serve them as one consolidated dish on a plate, what you would get is the music of Bournemouth band Dumb Lovers. Comprised of Megan Rees and Robin Clark, their sound is sheer audible sexiness with the possibility of soundtracking everything from hedi underground clubs to runway shows. Their fashionable presence command instant attention with each member also being skilled visual artists. Dumb Lovers truly provide a full listening and visual experience.
Making their debut with the sparkling single 'Oscar', Dumb Lovers followed-up with their second track 'Jessie', a seductive and sleek piece of pop reeled with a late 70s – early 80s styling and modern sophistication, led by Rees' silky vocals. Their latest cut 'Girl' highlights a person's cold and bitter attitude spawned from the difficulty of a past relationship. Like their prior releases, the song is a properly polished and engaging handing of brilliant pop, making the band 3 – 0, as well as one of the most exciting and promising groups to emerge this year.
Can you talk about the formation of Dumb Lovers? What brought you together as a band?
Meg Rees – We were previously in a band called True Noir and unfortunately that went tits up! So me and Robin decided to fly solo and create Dumb Lovers and also started playing with Robin's drummer for his other project Terror Bites. As a pair we wanted to create something much more pop influenced than our last band, more experimental playing around with different sounds and focusing a lot more on our live performance. We wanted to make this so much more interesting and a bit more wild than beforehand.
Were the two of you individually doing music beforehand?
Meg Rees – Yes we have always done music separately and luckily the universe brought us together.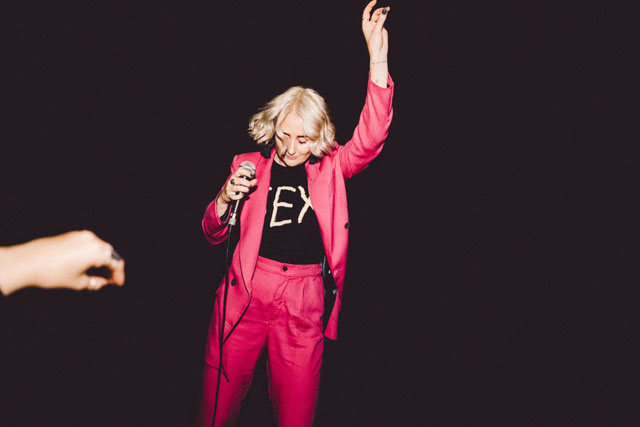 Musically your sound is super sexy with a sort of nightly feel to it. For me I would say it's the perfect brand of pop. Did you fine tune your sound quite rapidly from the initial inception?
Meg Rees – How we work is we write separately and then come together and the music just comes out that way. Robin writes all the instrumental stuff and I'll sit down and write all the lyrics. So I guess our sound is kind of by accident and of course what we are influenced by; it comes out naturally.
I want to ask you about your song 'Jessie'. I love the melodies of the song. In the lyrics you sing 'Don't lose yourself in someone's dreams'. What was the inspiration behind this track?
Meg Rees – 'Jessie' we first wrote and it was a faster, more punk track, we hated it to start off with. Then Robin and his genius brain slowed down the beat and vocals and turned up the Hip-Hop vibes and it came out much more sexy than we could have imagined. We definitely get down and go a bit mental when we perform this song live. This track is about people losing themselves in what society expects of them so for example, getting married to some average Joe and having kids and settling down in a standard house just for the fucking sake of it. For me I feel like it's conforming for no good reason because I suppose people are scared of living and taking risks. Forgetting your dreams and living the basic life, my point being really nobody dares to live anymore.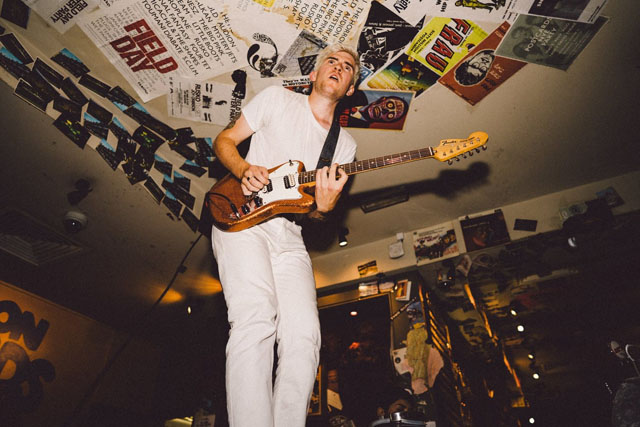 You've worked with producer Neil Kennedy on the first two tracks, which has been a brilliant combination. Can we expect more from you all and Neil in terms upcoming recordings?
Meg Rees – We've always worked with Neil, he's a great producer, and watch this space you never know whats around the corner 😉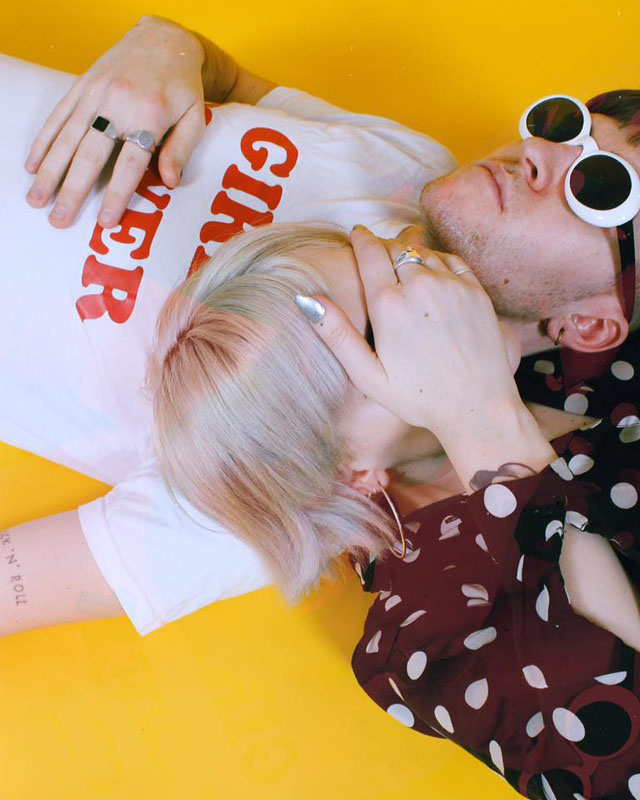 How far into an EP are you? Can we hopefully expect a release anytime this year?
Meg Rees – Our 3rd single is coming out 7th September which is called 'Girl', which we are very excited about, but we have lots in the pipeline.
Now it would be remiss of me not to acknowledge your amazing sense of style. How does the role of fashion play a part with the group?
Meg Rees – We love being creative, I suppose that really shines through in what we wear. I love bright bold colours, but I also personally like to shock people; I always have. Robin is more punk rock I suppose, but above all of that we wear what we want and we're not scared to do that. I wore pajamas on stage at our recent show just because I liked it. I think fuck it wear what you want, if people don't like it then fuck them! We never want to fit the mold so I suppose we rebel against the norm.
https://www.dumblovers.com/
https://www.facebook.com/dumbloversband/
https://soundcloud.com/dumb-lovers
https://www.instagram.com/dumbloverslove/
Dumb Lovers on Spotify