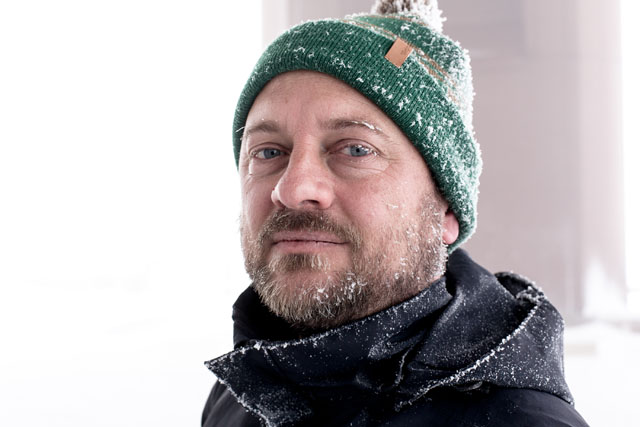 The roots of dub reggae are earthed in the musical soil of Jamaica harking back to the 1960s. The sound would later become an intricate part of the fabric of England as various West Indian sound systems shook up the country with bass-heavy, meditative rhythms that captivated skins, punks and general music lovers alike. The lineage of the sub-genre were later found in stitching of jungle/drum & bass, UK garage, grime and the infamous culture of dubstep. And sure dub music has also been embraced by producers and musicians in countries like Japan, America and more, but the country of Switzerland may not be the first place to land in one's psyche. For a guy like Bern's Daniel Jakob better known as Dubokaj, this has been liberating in a sense. Releasing his debut LP Alpine Dub in April of 2016, Jakob exercised his rights of expression by not only stretching the sound pass its normal borders, but placing a Swiss coolness on top that made for an unorthodox yet respectful piece of work. With his latest LP Alpine Dub Re Dub, Dubokaj brings forth a batch of instrumentals taken from his previous album, flickering with his alchemy of dub twisting in its most potent form.
Nine tracks in total, Alpine Dub Re Dub is a microscopic view into Dubokaj's wizardry with 'Moi Et Toi' starting the journey, circling between traditional dub constructions and added tweaks that were prominent in 90s trip-hop production. 'Trimoto Calim Dub' skates off of the expected path with slow, 4×4 drum stomps and an aquatic filtering that pulls way below the surface of the norm. Whilst tracks like 'Ma Main Dub' provides the skippy swing more relating to the bass scene of late 2000s, 'The Boxer Dub' is a gentle and hypnotic easing of ambient sonics. Of course there are the those trippy moments of manipulation with cuts like 'Ocean Of Air Dub' where echoing vocals are bent and distorted among husky synths. Dubokaj also ventures on the haunting side with 'Traxa Rucola Dub' in which hollowing rim shots collide into one another and lightly repeated chords almost create an eerie chill. Throughout all of its experimentation, Alpine Dub Re Dub still manages to capture the core basics of the Jamaican-born sound, making it an utterly unique and appreciating listen.
Alpine Dub Re Dub is an adventurous recording, proving that a sound doesn't have to be confined into one box. Using his Swiss surroundings as a source of inspiration, the LP is a middle ground and threading between the natural and supernatural aspect of cutting edge dub music.
Dubokaj's Alpine Dub Re Dub is out January 13th via Mouthwatering Records.