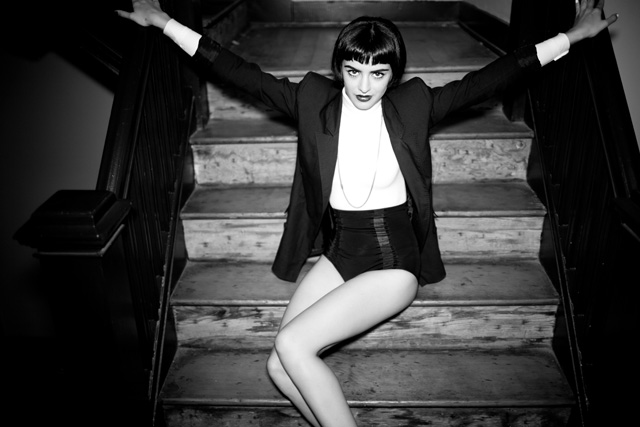 Paris / Los Angeles
Cocovan represents everything that is sexy about pop music. The ever so stylish French stunner, who also divides her time in Los Angeles, creates a form of glam pop that is sensual and sparkling, making it the ultimate soundtrack for the beautiful and fashionable.
Having already built her brand a few years ago in her hometown of Paris, 2016 began the re-transformation of Cocovan, establishing a bolder and brighter sound, alluring and infectious. Sharing her latest track 'Mirage Of Us', the seductive pop bit topped with an 80s sprinkling, proved that Cocovan is also a force to be reckoned with on the production front. The song could also be considered the perfect bridging of Parisian chic and Los Angeles glamour, ultimately culminating into one solid delivery.
Cocovan's forthcoming single and video 'Chic' will be released next month.
For ColoRising Mixes 21, Cocovan has curated a tasty playlist of pop, electronica, house and more that will definitely put you in a lovely zone.
http://www.iamcocovan.com/
https://www.facebook.com/iamcocovan/
https://soundcloud.com/cocovan
https://www.instagram.com/iamcocovan/
https://twitter.com/iamCocovan