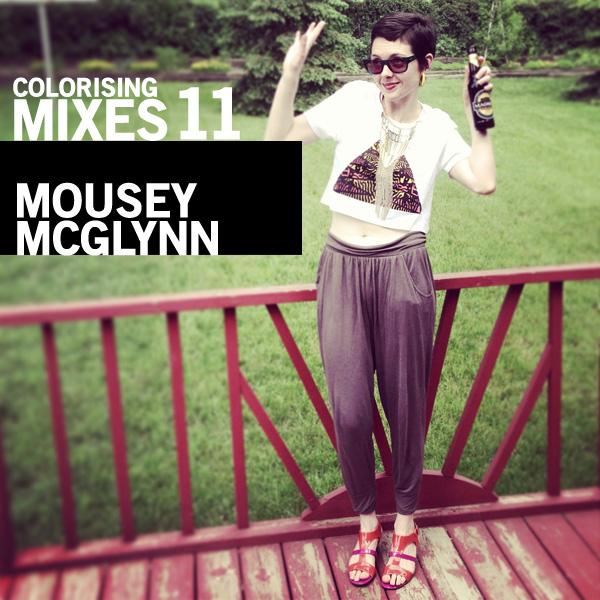 US/UK
Bio: Mousey McGlynn is so continental. There is great truth to that statement. Born in Ireland, the singer and producer spent her childhood in England and Canada, relocated to the U.S. and went back to the UK, where she went to university.
It was while living in London that she became a part of the mysterious group lol. They eventually signed to Damon Kirkham and Alex Green's NonPlus + label, releasing the album "Me Me" which straddled various strands of electronica. Multiple music critics raved about the record, which was conceived due to the financial woes of UK living.
After heading back the U.S. due to London's bad economy, Mousey McGlynn began recording as a solo artist and continued to blur the lines of genre. In 2011 she released the "Mousey EP", a record chopped with vivid storytelling and a musical serving of electronica, pop, jazz, and experimental, all rolled up into one tasty treat. McGlynn proved that she was well-crafted as a vocalist with her 2012 jazz fueled "Peep" EP. Her 2013 remix of Die Antwoord's "Diz Iz Why I'm Hot" displayed not only her credibility as a producer but also depicted the fun element that she is consistently known for.
Combine artistry, style and dash of cheekiness and you'll get a fair representation of Mousey McGlynn. However, the thing that one should never expect is predictability.
Tracklist:
Daedelus (Cyne Collaboration)- Drops
Frank Ocean- Sweet Life
M.I.A.- It Takes a Muscle
Deezus + Riff Raff- Rap Game James Franco
Sublime- Doin' Time (Uptown Dub)
Purity Ring- Lofticries
Die Antwoord- DIS IZ WHY IM HOT (d&b Mousey McGlynn remix)
Wretch 32 ft. Shakka- Blackout (T. Williams remix)