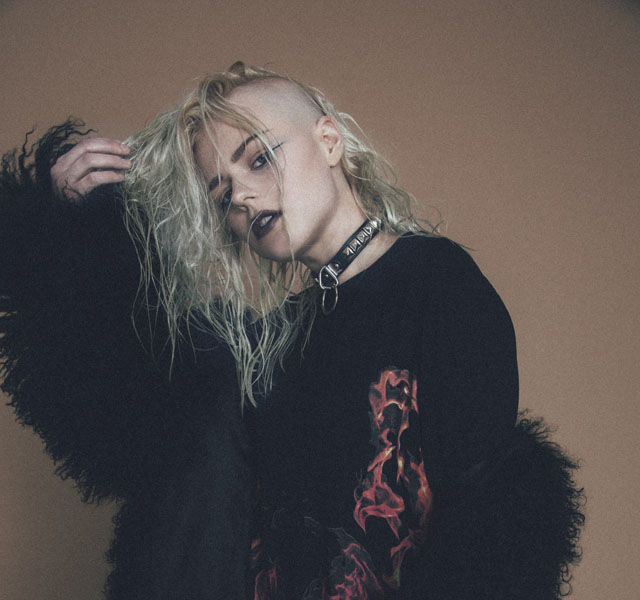 Words by Art Jefferson
Photography by Jasmin Storch and courtesy of Rein
Joanna Reinikainen is energetic and unapologetic. Recording under the moniker of Rein, the Swedish singer isn't your typical Scandinavian pop act, but rather an artist whose high octane-powered sound of electro, punk, dance and more, is pulse-raising and undoubtedly exciting.
Hailing from Stockholm, Rein kicked in the door of the industry like an unexpected tidal wave pushing at full force. Her 2016 self-titled EP bridged everything from electro-punk down to darkwave, an appropriate soundscape to her commanding delivery. Containing tracks like 'Can't Handle Me' and 'There Is No Authority But Yourself', the record was like a siren sounding off to those ready to challenge a system of normality and the status quo. Her song 'I Don't Get Anything But Shit From You' took things back to the raving sounds of electronic hardcore, pumping with unprecedented adrenaline. With her latest recording 'Missfit', Rein has teamed up with producer Owl Vision for another edgy electro anthem.
With nominations at Sweden's 2017 P3 Guld Awards, Rein is ready to shake things up a bit, and the timing could not have been more perfect.
When did you first begin making music?
Rein – I started when I was 13 years old.
Were there any particular artists that inspired you early on?
Rein – Not any in particular, I get inspired by so many. When I was a kid I was always watching MTV.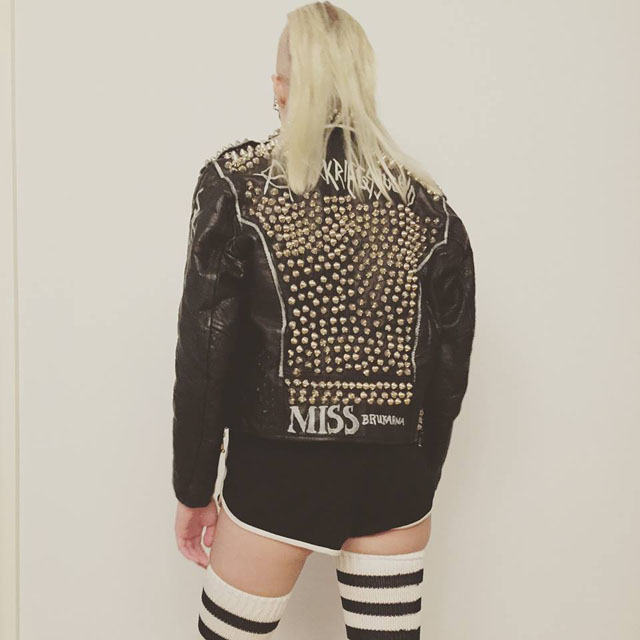 Your sound blends electro, punk, dance and I would even say a bit of industrial. There is also a rebellious spirit to it. Were you a rebel growing up?
Rein – Hehe, maybe.
Your song 'Can't Handle Me' is almost triumphant in a way, letting one know that you can't be held down. What motivated you to write that particular song?
Rein – Thank you! I wanted it to be triumphant in a way. Many things motivated me to write that particular song. To keep it short; Its a big goodbye and a middle finger to all the people who had treated you like a piece of crap. It´s about being proud of who you are and standing up for yourself. Whoever is trying to bring you down, is already below you.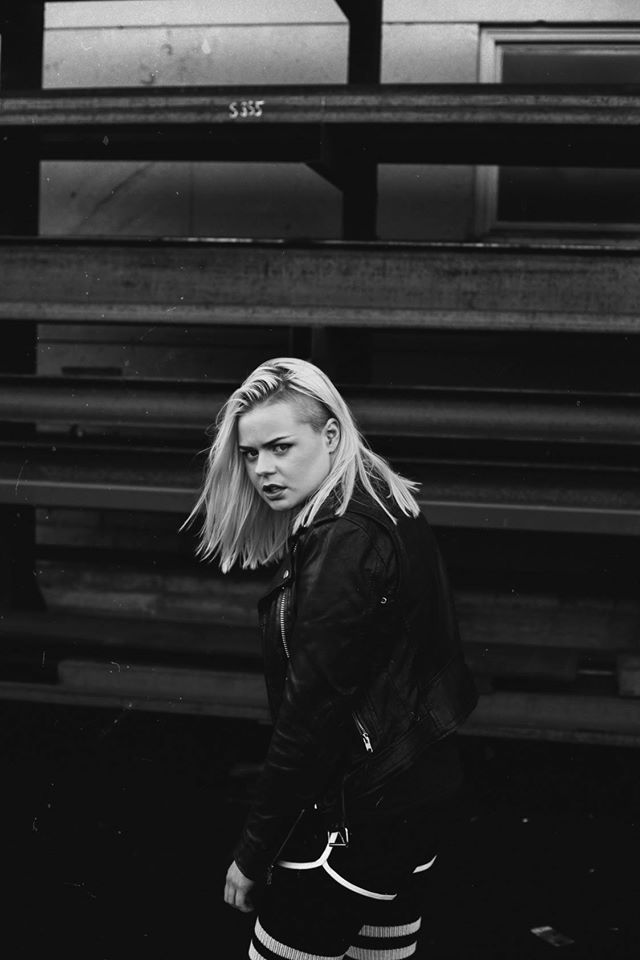 With your latest track 'Missfit', you celebrate the idea of being an outsider. There are a lot of people who feel isolated with indeed a fear of being different. How did you manage to overcome that fear and what would you say to those who are struggling to be truly free?
Rein – A lot of people are putting their own insecurities into others. People who are having problems with others being different is mostly because they are having insecurities with themselves. It´s not we who are different that should overcome anything -it´s more about all of us questioning what is "normal". Does it even exist? Why not just accept us for who we are. Space doesn't care! Choose who you want to become and keep telling yourself that YOU are NOT what happened to YOU! You are completely free as you want to be.
I was looking at a clip of your performance at Xelebration in Oslo, as well as Bodyfest in Stockholm. You bring loads of energy when on stage and definitely capture the audience. Can you describe the feeling you have when performing? The stage seems to be your domain.
Rein – Before I got my energy from all of my anger in the past but nowadays I get my energy from the audience, actually. If the audience express that they like the music the harder I like to express myself on stage. Its like a give and take.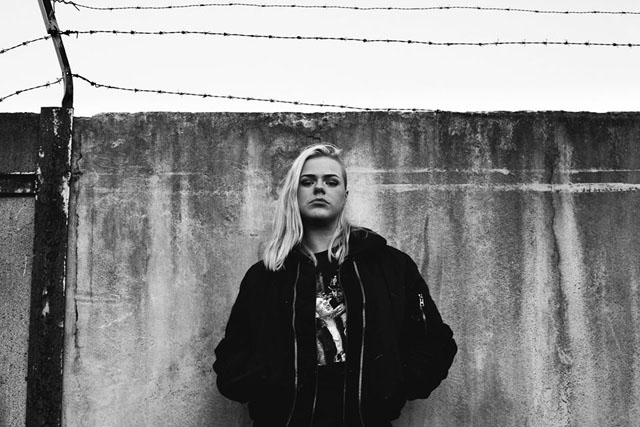 I know that you worked with Owl Vision for 'Missfit'. You two are a great combination. Will you be working with him more on future tracks?
Rein – We are actually working right now on new material for my new EP that I will release in the spring. I have always loved his work and he really liked mine so we have really clicked! It was a dream come true for me to work with him.
We speak the same music language, we both love hard electronic music. Owl vision understand where I wanted to go sound wise cause he thinks the way that I am thinking which is very rare in the music industry. I am forever grateful that I had the pleasure to work with him! He is a very nice guy!
Your self-titled EP was one of the highlights of 2016. What do you have in store for 2017?
Rein – Haha was it? I will release a new EP in the spring and play a lot live, looking forward to that!
https://www.facebook.com/reinelectronic/
https://soundcloud.com/reinelectronic
Rein YouTube Channel
Rein on Spotify