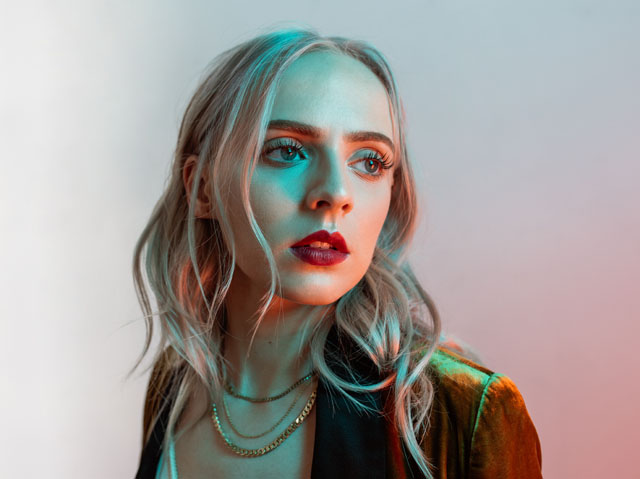 Words by Art Jefferson
Photography by Cara Robbins and courtesy of Madilyn Bailey
There are some artists who were simply blessed with overall star-like qualities. Singer, songwriter and musician Madilyn Bailey happens to be one of those beings. Possessing not only an amazing voice with a gorgeous look to coincide, there is a warming humbleness that feels like she can be your best friend. Factor in her years of hard work combined with quality producing music as well as videos, and what you have is a winning combination of someone larger than life who has the world at her fingertips.
Madilyn Bailey may have a massive presence on social media boasting over 500k followers on Instagram, over 1 million Facebook followers and literally over 5 millions subscribers on YouTube, however she is no fly-by-night artist. In fact, the Wisconsin native, now based in Los Angeles, has been playing and writing music since the age of seven. Continuing throughout her teenage years performing with her local high school marching band, Bailey massed an incredibly large following via YouTube by recording various cover versions of acts ranging from Sia to Ed Sheeran. While her talents as a top tier vocalist was undeniable, it was her recording of David Guetta's 'Titanium' that set the web on fire, as well as garnished radio play in France.
Pairing up with renowned producer Kevin Bowe, she dropped her impressive 2012 EP Bad Habit. Following up with her 2015 LP Muse Box, an album of covers released for the French market, Madilyn Bailey raised the levels up even higher with her 2016 EP Wiser. An impeccable display of pop music at its finest, the EP was also a personal and reflective recording, bringing fans closer into her world.
Madilyn Bailey's latest single is the clever song 'Tetris', a metaphorical analysis of love. Another big tune that can dominate the mainstream, she is unstoppable at the moment and by the looks of it, won't be slowing down anytime soon.
When you recorded a cover version of Sia and David Guetta's track 'Titanium', did you have any idea that it would explode the way it did?
Madilyn Bailey – No, I had no idea it was going to be the video that really brought a lot of attention to my channel. I think when I listened to it back after we recorded it, I knew it was really special. I really tapped into a new part of my voice that at the time I didn't know I had and that delicate falsetto has sort of become a signature of mine.
Many of your fans have followed your journey from recording cover versions of various tracks on YouTube to your original tracks. However, you have literally been playing music since around the age of 7! Growing up, did you always know that this was your calling?
Madilyn Bailey – Yes. It all started when I was 2 running around the house in diapers singing 'I Want Much More Than This Provincial Life' from The Beauty and The Beast soundtrack. Music is that thing I find myself doing even when I don't realize I'm doing it. I've always been a storyteller and by writing original music I'm able to get my stories out to the world.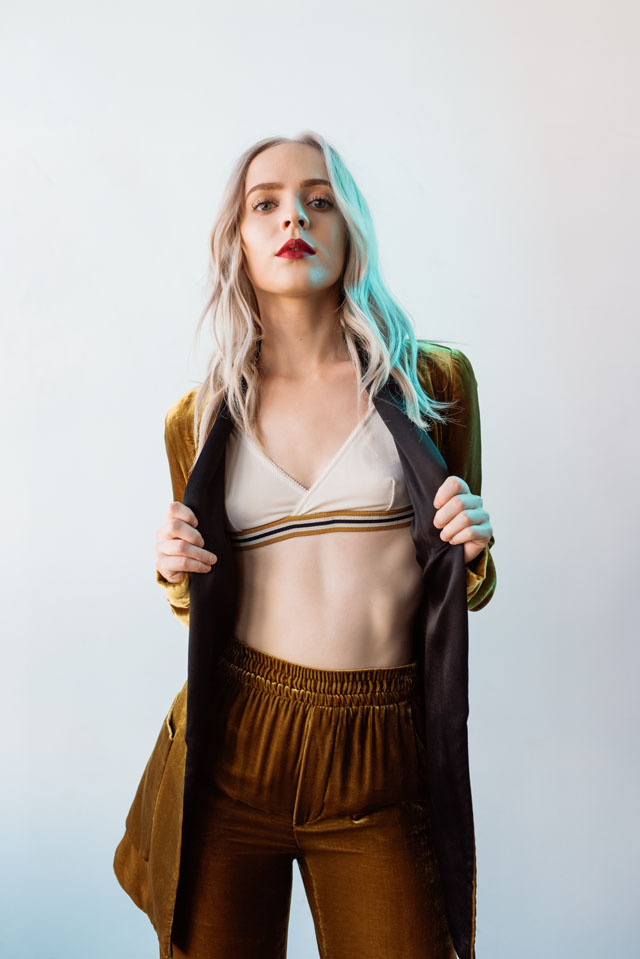 One thing that is evident is your diverse palette of music based on the wide range of artists that you have covered. Who were some of your influences growing up?
Madilyn Bailey – Well my first major influence was my Dad. He was always playing guitar around the house and he was my biggest influence for learning instruments. Also, when I was 7 my Dad sat me down and taught me how to write a song. He could clearly tell I had a lot of emotions in my little body that had to get out. I also grew up strictly on rock and worship music.
Back in 2012 you released your EP Bad Habit, which was really big in terms of production, engineering and even your vocal delivery. How was it working with Kevin Bowe on that EP? He's someone who has worked with the likes of Etta James, Lynyrd Skynyrd and more.
Madilyn Bailey – Kevin Bowe is a very special person to me. He is basically my songwriting Mr. Myagi. He taught me so much about songwriting, vocal improv and the list goes on.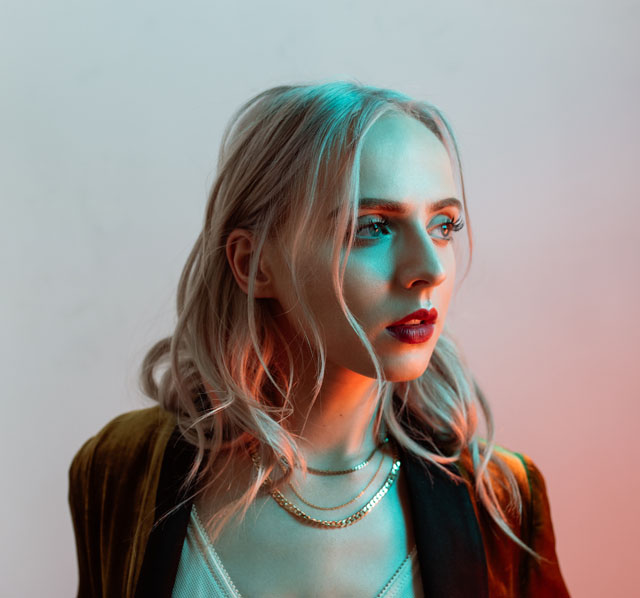 Your EP Wiser dropped in 2016. Whilst Bad Habit was definitely a great record, with Wiser you took things to an even higher level. Between that four year period of working on those two EPs, what were some of the things that you learned about yourself as an artist?
Madilyn Bailey – I'm a very concept based songwriter. I like the story line, titles and colorful lyrics. But when I first started songwriting in LA I felt like melody was prioritized over lyrics to the point that there was sometimes no story in the song and it didn't matter as long as the melody was great. I tried to force myself in this box for a couple years, which did teach me a lot about how to write straight melody, but I felt like my songs were missing a little bit of soul. More recently what I've learned to embrace is my unique perspective as a songwriter. I'm carving out a place for myself where quirky lyrics meet interesting melody choices.
Your single 'Tetris' is another great and clever pop record. I love the metaphorical aspect of it. Can you talk a bit about the track?
Madilyn Bailey – When I was writing 'Tetris' the first thing that came to my mind was the title. I realized that being in a relationship can be similar to a really bad game of 'Tetris' where you put one piece in the wrong place and it spirals out of control turning into a giant mess. But it can also be like one of those magical games of 'Tetris' where every piece fits perfectly into place. I really wanted this song to portrait two imperfect people coming together to make something awesome.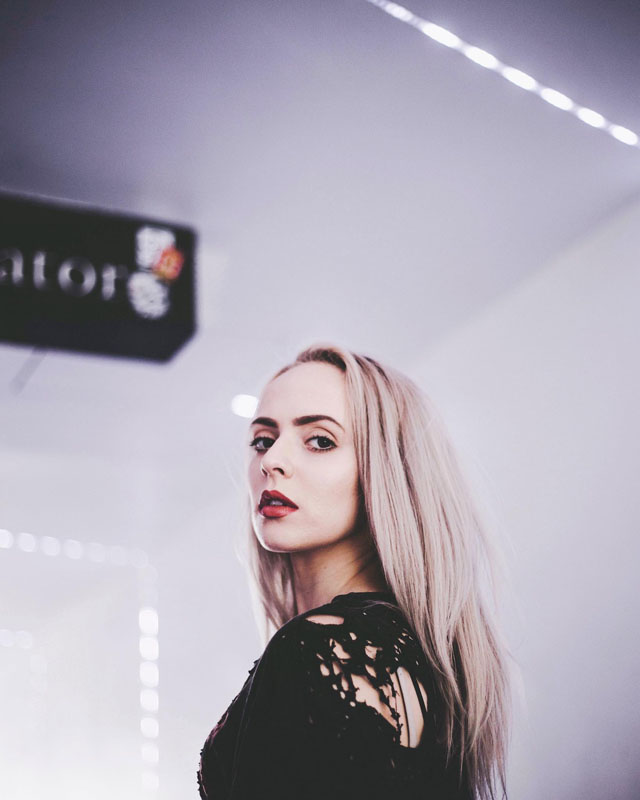 Although you have used the power of social media, YouTube and more to showcase your talent, you have still gone through that long stretch of perfecting your craft. What advice would you give to young artists looking to break into the music business during this day and age?
Madilyn Bailey – Become a sponge and learn everything you can, but always remember and come back to your unique perspective as an artist. You don't need to make music like anybody but yourself.

It's amazing to think how many years of hard work you have put in with music considering that you're only in your mid-20s. Do you ever sit back and take stock of your accomplishments in that time frame or are you continuously looking forward into the future?
Madilyn Bailey – I'm super happy with my life right now. I have a husband that fortunately works full time alongside me. I have two super cute puppies and a house that we're currently working on decorating, but what I like to call the 'curse of the dreamer' is that even before I meet a goal I already have a dozen more that I want to reach.
https://www.facebook.com/Maddybailey
https://www.instagram.com/madilynbailey
https://www.youtube.com/MadilynBailey
https://twitter.com/madilynbailey
Madilyn Bailey Spotify
Madilyn Bailey on Apple Music