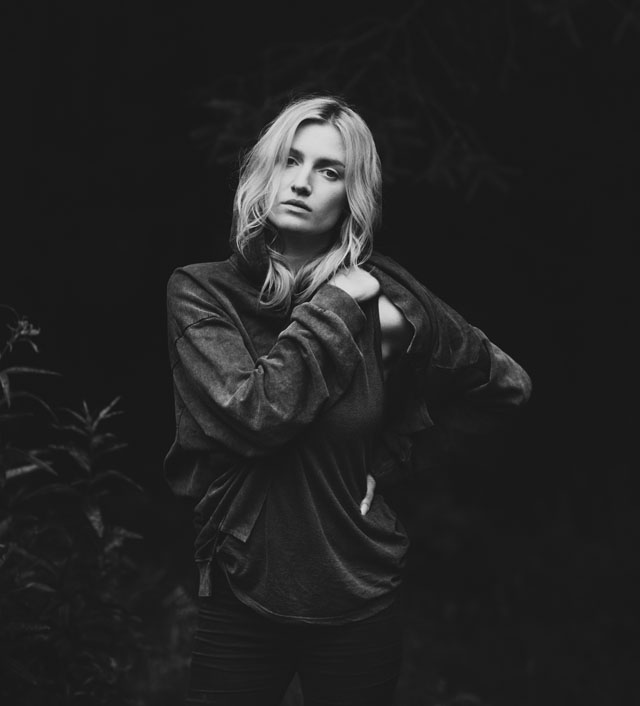 Words by Art Jefferson
Images courtesy of Hero Fisher
Hero Fisher is not just an artist whose memorable birth name implies a destiny of greatness, yet rather one that has already begun to show the world her majestic creativity through music, as well as visuals. Her voice is beyond gorgeous with a vivid and imaginative songwriting ability that has been compared to the likes of giants such as Leonard Cohen. Based in London, the Parisian-raised act confidently defies the idea of music genres, creating more of a soundscape that is fitting to the mood of her story. The package is a weaving journey that is powerfully driven, and one where the listener comfortably submits to Fisher's command of the destination.
Hero Fisher released her debut album Delivery back in 2015. Critically praised, the LP was an atmospheric and cinematic sliding of musical grandeur that could easily be placed in a category of the best records of that year. With lyrics flowing like living poetry and diverse yet emotive instrumentation, Delivery was indeed a shining masterpiece. Fisher would go on to drop her powerful double A-side release 'Binder' b/w 'Bird Of Prey'. Her 2017 singles 'Sylvie' and 'Push The Boat' demonstrated her further mastery of soul touching cuts in their most organic and heartfelt forms, which could have both easily been songs to accompany films. Her latest work 'I Let Love' displays her continued growth as an artist, further expanding her sonic palette whilst creating strokes from the brush like an artist who finds excitement in the attempt itself.
With her sophomore LP Glue Moon forthcoming, we're all wide-eyed and ready to see where Hero Fisher will steer the ship this time.
At what age did you discover that you had such a powerhouse voice?
Hero Fisher – Ha thank you! My voice actually doesn't carry at all, I'm glad I exist in a time with good microphones! I started singing as a young teenager, mimicking all the singers I admired, and then later spent a long time trying to not sound like anyone – and not to sound affected. I had a few singing lessons when I first started performing, which were very handy for breathing and warm ups.
When I go back to songs like 'Fear Not Victorious' or even 'The Cause', there is a poetic storytelling approach to the tunes that hark back to master artists like Leonard Cohen or even a Patti Smith. Growing up, who were some of the artists that influenced you?
Hero Fisher – Yes Leonard Cohen definitely is a big influence, and Bob Dylan and Joni Mitchell. I feel like I spend most of my time trying to describe an atmosphere rather than a story, so it's nice to hear that people hear stories in the lyrics.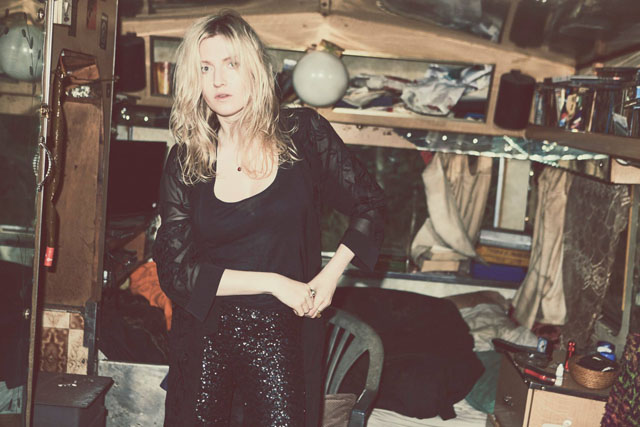 How does poetry play a part of your life? I ask because as previously mentioned, there is such a beauty and poetic style of wording that you have with songwriting – were you delving on that side of things as a kid?
Hero Fisher – Thank you! I think any kind of writing that touched me has influenced me in some way. I don't read poetry all that much but I do love revisiting poems by Margaret Atwood or Dylan Thomas or Sylvia Plath or Yeats…
I think your versatility in sound is really exemplified in your release Delivery. It is extremely rich and diverse musically. How was that process recording that album?
Hero Fisher – It was hard work! I spent a long time not even trying to make it because I worried it wouldn't be good enough. I needed my first album to be so many things at once, it felt almost impossible when we were making it. I'm really very proud of it now, so maybe the long wait was worth it!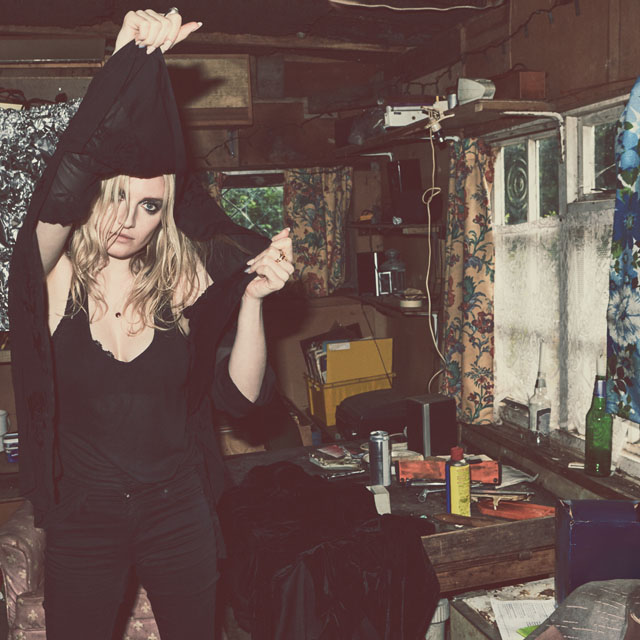 Your latest song 'I Let Love' is a brilliant from the melody on down to the instrumentation. It's a wonderful compliment and follow-up to 'Push The Boat Out'. Can you talk about the motivation behind the song?
Hero Fisher – I wanted to write a song where the focus jumped from person to person, like a contagion. The idea was that each verse would be an ordinary "day in the life of" each character, and that whatever was going on was a banal and daily grind. Each character would be possessed with this spirit, making them push on through, and shake off their demons. "Suck it up and work it […] never needed no one, I'm the one that got away". The chorus is more nostalgic, but also about letting things slip off of you in order to survive.
I should also mention that you are quite savvy as a video director and editor? How have you enjoyed that creative side of things and is that something that you will continue to tap into?
Hero Fisher – Yes I actually love making the videos! My editing skills are minimal but I feel a lot more comfortable being hands on with the visual side of things! I'll definitely be working on more home made footage from now on.
On the other hand, we have just shot a video with the brilliant photographer Julian Broad, who also shot Glue Moon's album artwork. I can't wait to share these with everyone.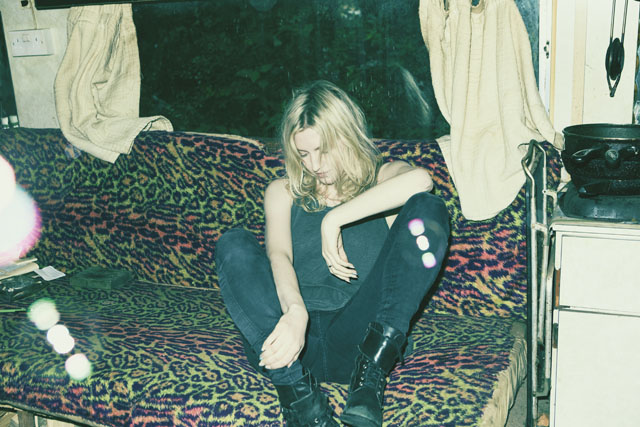 With your sophomore LP Glue Moon forthcoming next year, what can fans expect regarding your new work?
Hero Fisher – I would say these new songs are more free form, looser than Delivery and a bit more psychedelic, electronic, pagan-y rock. We really had fun with this album and hopefully that comes through the sound.
Finally, when you look at your career so far, having performed shows with legendary acts like The Rolling Stones, critically praised by the press, etc., does it sometimes feel like a dream or does it simply reconfirm that clearly this is what you were born to do?
Hero Fisher – I don't feel like this is a dream, it's hard work most of the time! I do feel very lucky that I have so much support from people who believe in my music. Although I feel like there are other careers I could have fallen in to, I do love this path that I'm on! I just hope I do it justice.
http://www.herofisher.com/
https://www.facebook.com/herofisher/
https://www.instagram.com/therealherofisher/
https://twitter.com/HeroFisher
Hero Fisher YouTube