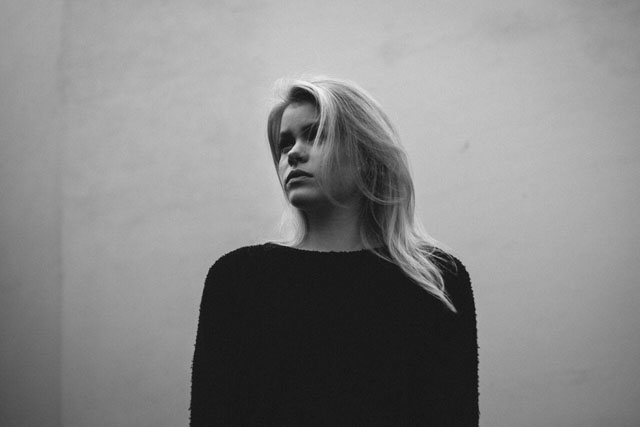 Words by Art Jefferson
Photography by Gustaf Silveby and courtesy of Hannie
Musically the country of Sweden is on fire at this particular moment in time, and it feels like there is no putting out the blaze anytime soon. With countless acts continuing to emerge from various cities such as Stockholm, Gothenburg, Malmö and more, leaving huge marks in the pop and electronic arena, the Scandi invasion is in full effect with Swedes in particular leading the charge. Hannie is the next Swedish artist ready to take the pop world by storm. With an incredible voice and the Nordic beauty to coincide, she has already began to rack up a strong following in the UK and US, and this is only the beginning.
Releasing her debut single 'Irresistible' in 2016, the slow, steamy track which flaunted elements of r&b, quickly gained a large number of plays on Spotify with the song currently etching towards the half a million mark.
Hannie's latest cut 'Disposable' is a sparkling mid-tempo piece that embodies all of the right fixtures that go into a solid pop recording, making it accessible to the mainstream and definitely worthy of the charts . Get familiar with this budding star because her impact is about to be undeniable.
I read that 'Irresistible' was the first song that you had written. Is that true? And if so, that's really amazing for your very first track.
Hannie – Thank you! Well I've been writing poetry since a very young age and I learned English fluently when I was eight years old so lyrics has always been pretty easy for me to produce but this is my first completed song with music and melody which was an amazing learning experience.
What motivated the song?
Hannie – First thing we did was try to come up with a plot and usually my inspiration comes from past experiences or things that are going on in the world. So 'Irresistible' is a compilation of heartbreak, cheating, trust and how all your beliefs can be shattered by a person who turns out to be the opposite of what you originally thought.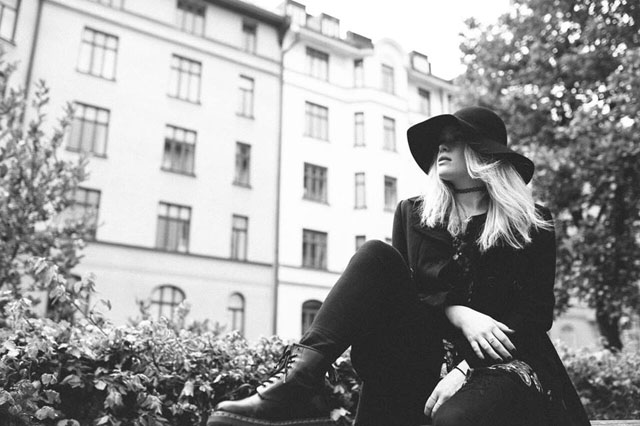 At what age did you discover your incredible voice and were you always concentrating on music as a career?
Hannie – I started going to vocal coaches and joining different choirs in middle school so I would say that I started to explore my voice when I was around nine or ten. But it's taken a long time to understand where my voice works the best and also working on the parts that might not come as easily for me.
I've always had the dream of being a mix of Beyoncé and Lady Gaga because to me, they are true artists, and when they perform you can feel it in your whole being. I was extremely shy when it came to performing when I was younger though. My worst fear every time my family went to dinner at someone else's house was that someone would ask me to sing. I couldn't stand people looking at me while I sang, so one time I agreed to sing but I would do it in the next room so they couldn't see me. So performing in front of a large crowd is the best feeling ever while I can still get the creeps when it's in front of only six people, haha!
Your follow-up track 'Disposable' is just as big as your debut. Can you talk a bit about that song and also who did you work with in terms of production?
Hannie – 'Disposable' is about how love nowadays can so easily be forgotten and put aside for us to be disconnected and only enjoy other people's company physically without going into the emotional depth that we all have.
The forthcoming of social media and the fact that we communicate more through text and screens than in real life, conversations where misunderstandings are fewer thanks to body language and facial expressions. These physical things are what makes our words turn in to a story when we talk to each other face to face instead of being just words on a screen that can be interpreted in a hundred different ways
The producer for 'Disposable' is a young man by the name Oliver Forsmark. He really impressed me by the way he is so professional, he listens and pays attention to everyone while being very open with his own thoughts. We didn't have much time to write and create the sound that we wanted and even though we hit a wall sometimes, he was always the positive one. That really helped me as an artist because when it comes to creating, everything is delicate and you care so much that it can become frustrating when it's not going anywhere. But we were all patient with each other and tried to get the inspiration flowing again and eventually, it turned out pretty great!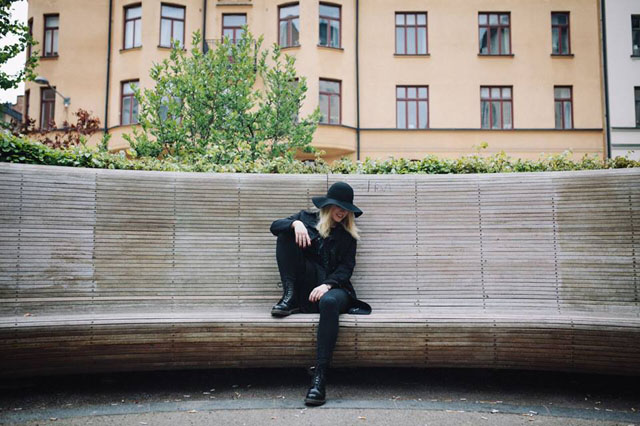 From what I can tell, you have actually been gaining a large listenership outside of Sweden. Being that your songs are also filled with a dash of r&b and more, do you think that has helped your sound to spread internationally?
Hannie – Yeah most definitely. Most of my fans are in Germany, the U.K. and the US so that's fantastic! I think it has a lot to do with the sound combined with the message in my songs, people can connect with the lyrics, they get an urge to sing along when they're in the car and they have a sound that can be attractive to many different people. I listen to a large variety of music, everything from Mozart to The Notorious B.I.G, so I get influenced by the heavy beats as well as the most breathtaking piano. It can be hard when I get inspired to create within so many different genres but we'll see where my sound goes from here!
I have always said the Sweden has been one of the leading places of pop music for a while, but over the past few years artists from Stockholm and Gothenburg have exploded in many other genres around the world. What do you think has attributed to this huge wave of acts really making marks in these various scenes as maybe compared to many years back?
Hannie – I think that the Swedes success within the music industry comes from the fact that we are influenced a lot by the US through TV shows, movies and music which none of it is translated or altered so we learn the Americans' way of speaking, their melodies and grammar which helps a lot when working internationally and creating art in English. A lot of the music on our radio here in Sweden gives us inspiration by some of the biggest artists in the world from the biggest music exporters.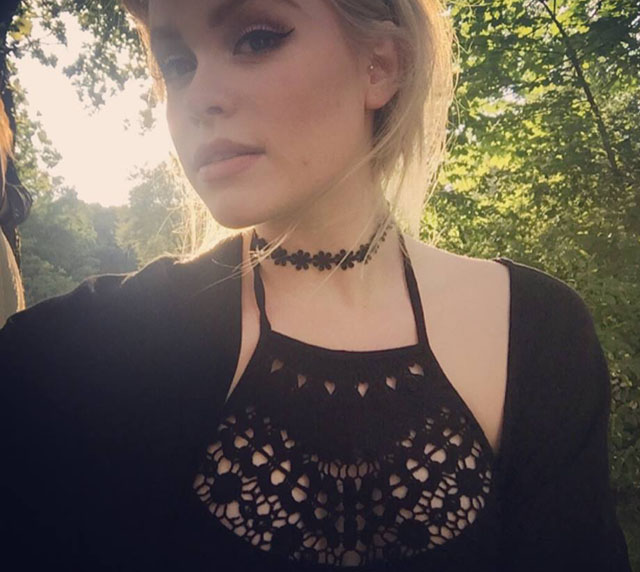 As an artist, what are some of the most inspiring things about living in Gothenburg?
Hannie – I have actually moved back to the south again where I'm originally from. There I get inspired by the nature and the stillness while Gothenburg inspires with its huge variety of people, cultures and seeing people rush through life or stand still in the stressful city while they embrace their loved one.
Finally can you talk about the projects that you are currently working on?
Hannie – I can't spoil too much but I have some exciting sessions booked and a few projects that are in the making. I want to be able to connect more with my fans around the world and releasing new material in different ways will hopefully help me do that.
https://www.facebook.com/HannieMusic
https://www.instagram.com/swedishhoney/
https://open.spotify.com/track/7DyIyEqesZ6p565IMg2ZqW