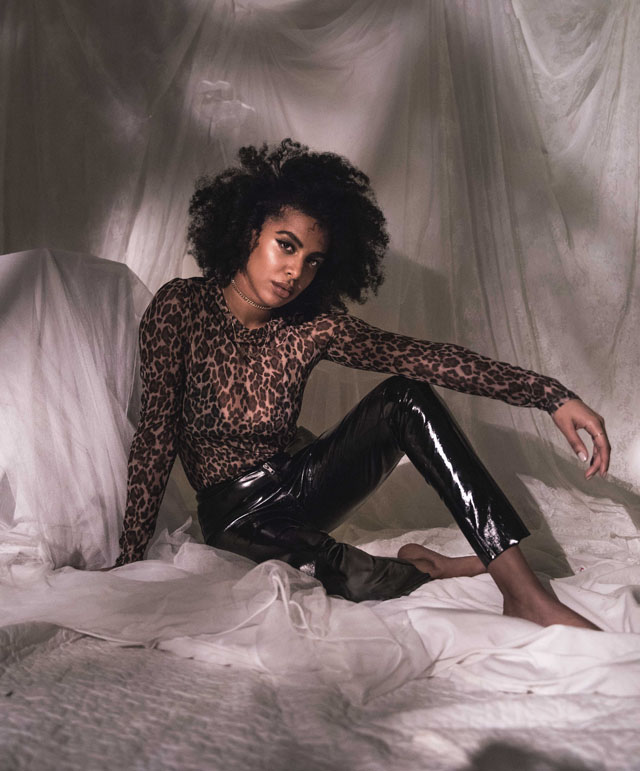 Words by Art Jefferson
Photography by Kitty Lingmerth
There is no denying the sonic distinction of modern pop music coming out of Sweden. With a reputation that includes sharp synth work and stadium style choruses, the Scandi-pop sound is a magnet for chart success. Whilst it could be easy for a Swedish artist to get caught up in a formulaic web, Stockholm-based singer and producer Bishat is definitely not afraid of trekking down alternate routes. From dark pop to soul, she has proven on numerous occasions that she is as versatile as they come with a power packing voice that can practically carry any rhythm.
Bishat made her debut a couple years back with her single 'Sober'. From the gate, she came out firing with a grand, head-nodding pop gem that boasted glistening production and an insanely catchy chorus. She went on to flex her soul muscle on her next cut 'Mine', which was a lush R&B handing, yet delivered another mountain size pop banger with her cut 'Told Me'. Bishat later recorded the song 'Under My Skin', a dance-oriented release that again, was surely not lacking in production by any stretch of the imagination, also highlighting her ear for quality. With her latest single 'Unholy Romance', Bishat worked with XOV, pushing further into experimental territory with sparse, ghostly production and chilling vocals.
If the past couple years were the build-ups to what's to come, it would be quite the safe bet to place your chips on Bishat and the music domination that is more than likely inevitable. Having already solidified her abilities to not only make big songs but create them while playing by her own rules, she is a part of the new faces reshaping the musical landscape of Sweden, continuing to bring it to international heights.
Although born in Sweden, you have lived in various cities, including London. Has being immersed in these multiple environments played a factor or inspired the way you create music?

Bishat – Definitely, for one it has expanded both my mind, my vocabulary and everything around me, and all the different people I've met and worked with impacted in one way or another. Each city has a vibe, a sound a music scene and being in them rubs off for sure. It's hard so say exactly what did what but yeah it has definitely shaped me as a person and a writer.

I read that you started learning piano before you were a teenager. Around that same time did you definitively know a life in music is what you wanted to pursue or did that come later?
Bishat – I've wanted to work with music and arts for as long as I can remember. I made my mom take me to music, dancing and acting classes, I studied music in high school and performing arts at University so music was always part of the plan but it wasn't until 2 years ago that I stopped doing everything else and just focused on my career as an artist and a songwriter.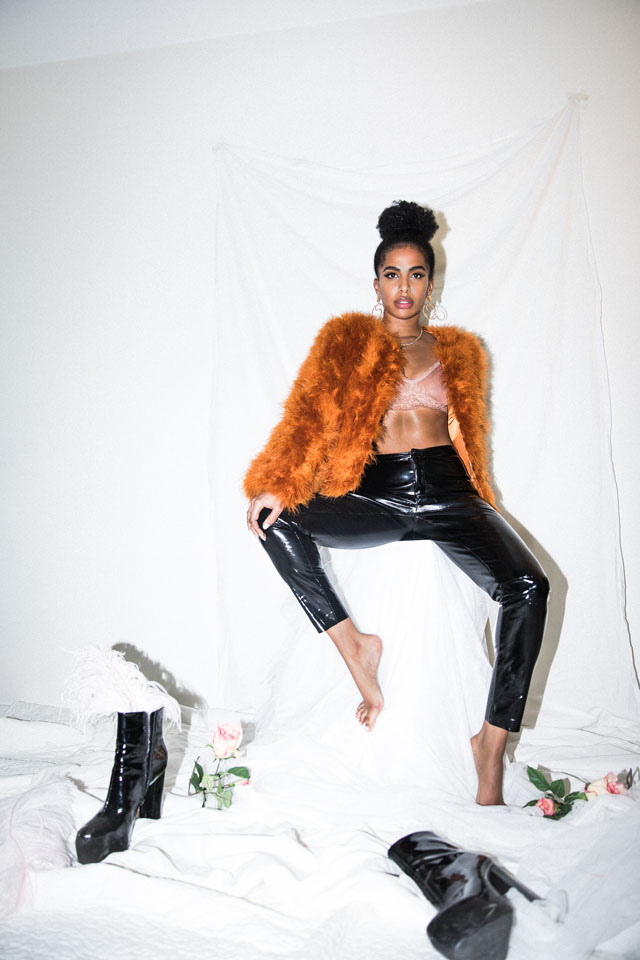 Your debut track 'Sober' was big in its sound. It also stood out over many pop cuts, possessing a unique quality in the production coupled with your soulful vocals. Creatively how did you manage to find that sweet spot between something that could compete with anything on the charts while maintaining a strong sense of individuality?
Bishat – Aw Thank you, I'm happy that's what you make of it cause that was exactly what I was going for when I was searching for my sound. I wanted my first single to be pop but I wanted it to sound like me and not like everything else at the time. It's a pretty big track against my softer voice and we played with those contrasts as well as the conversational verses I love against the more melodic pre-chorus, and then of course the signature moodiness as always. I was having a lot of sessions at the time and pretty early on in the process I felt like we were on to something and decided this was it.

Your song 'Unholy Romance' is more haunting in sound than your previous records. You worked with XOV on the track. It touches on a dying relationship. The vocal effects add to the chilling element of the tune. Can you talk about the inspiration behind 'Unholy Romance'?
Bishat – Life and that grey, bitter day we wrote it I think. It was so cold and I travelled to this island outside of Stockholm and got on this car ferry that was empty, just me staring out on the dark waters and so that kind of set the mood. We were talking about life and things we've been through and the title came to me from that conversation, and we wrote about that intense feeling that makes you sick with desire to the point where you don't care how badly it's gonna hurt later on. I've definitely been there before in my life.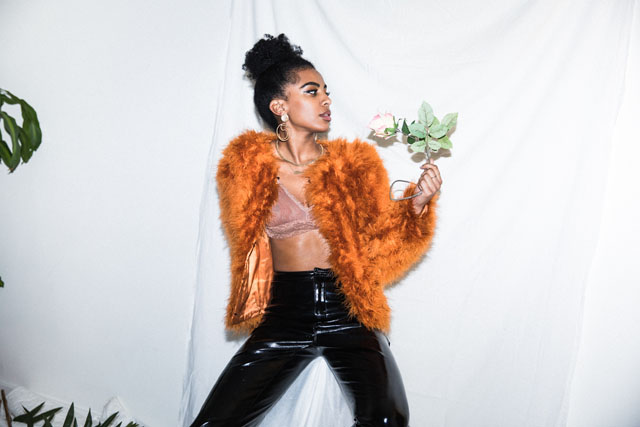 Your attentiveness to quality is evident in your work. Would you consider yourself a perfectionist when in the studio?
Bishat – Yeah for sure. I'm working on letting things go though. I think I could sit with the details forever. I'm good at writing pretty instinctively though. I rarely do a lot of re-writing once I've figured out what I want to say. As far as production and mixing and all that goes I could tweak things forever.
When I think of modern artists in Sweden that are really fostering a unique and fierce sound, I think of you and acts like Elin Blom of FELIN. I'm wondering if the two of you have collaborated on music or plan on working together on a track in the future?
Bishat – She's a really good friend of mine and we've written together for other artist but never really for each other's projects but I'm sure we will. She's so talented and creative and we always get up to no good together.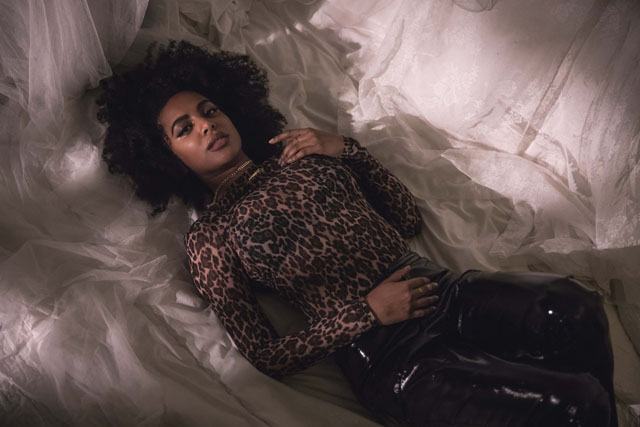 You have an EP forthcoming. What can listeners expect from the new record?
Bishat – The Mixtape goes through a lot of the emotions I was going through end of last year having come out of a break up and going through a life crisis. Two of the tracks are more epic and big in their sound covering the fear of letting go then the trying to forget to the more intimate and coming to terms and dealing with everything stage. So it's an emotional journey through 4 somewhat dark tracks.
Finally, what does 2018 have in store for you in terms of shows or any other projects?
Bishat – More music and hopefully a lot of live shows. I'll also keep writing for other artists and work on an album for myself. I'm excited!
https://www.facebook.com/iambishat
https://www.instagram.com/iambishat/
https://twitter.com/iambishat