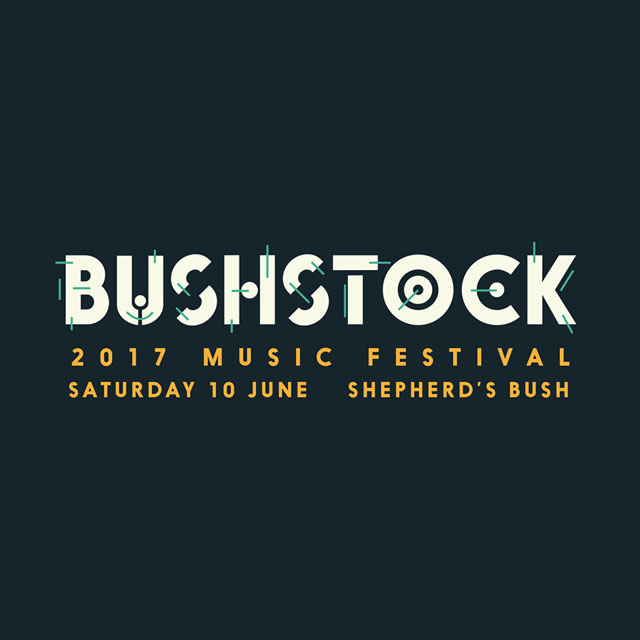 The Big Moon and Island are amongst more names that have today been added to the lineup for Bushstock 2017. The annual one-day, multi-venue music festival will return to Shepherd's Bush, London, on Saturday 10th June. Final tickets for this year's festival are on sale now from bushstock.co.uk
Other new lineup names announced today include Arlissa, Avante Black, Dan Owen, Dan Stock, Fyfe, Joy Crookes, Marlon Williams, Mikaela Davis, Minke, Mirror Fury, Mosa Wild, Sir Was, SuperGlu and Talos. All of whom will join the already announced BANFI, Benjamin Francis Leftwich, Basia Bulat, Colouring, Aine Cahill, FOURS, Gordi, Jade Bird, Krusoe, Liv Dawson, Rhys Lewis, Palace Winter, Spring King, Seafret, Ten Tonnes, Tender Central, The Wandering Hearts, and The Staves.
Established in 2010, Bushstock is now in its 7th year and has gained a reputation for being "a Shangri-La of new music" (The Line of Best Fit), as well as a nomination for Best Independent Festival at the 2016 Aim Awards.
Curated by Communion Presents, the festival offers an opportunity to see established names alongside some of the most exciting up-and-coming talent, at a variety of unique West London venues. The lineup for 2017 is shaping up to top last year's sold out event which saw memorable performances from the likes of Shura, Bear's Den, Shells, Seramic, Rationale, Dan Croll, and Charlie Cunningham to name just a few.
Final tickets priced at £35.00 are on sale now, here.