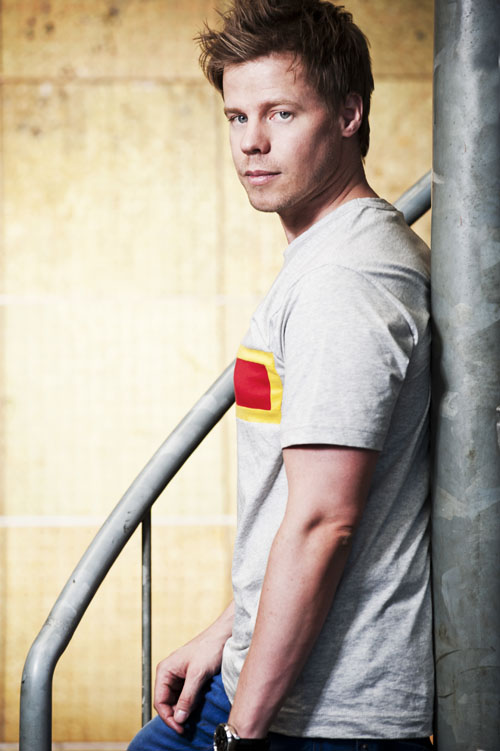 Words-Art Jefferson
Images courtesy of Ferry Corsten
Ferry Corsten can look at his career and have much to smile at. The fact is, he restructured the sound of Trance, creating what we know as the "Dutch Trance Sound" and what has become a worldwide phenomenon. The Holland born producer has remixed high profile artists such as U2, Moby, The Killers, Tiësto, Faithless, Shiny Toy Guns as well as so many more that his remix discography alone reads like every producer's dream. He has been ranked consistently in the Top Ten DJ list of the world with him winning Best Trance DJ in 2005 and 2007 at the Ibiza Awards and his studio albums have been nothing less than groundbreaking.
Recording his first studio single "Spirit of Adventure" in 1991, Ferry Corsten went on to establish Tsunami Records in 1997, releasing tracks such as "Out of the Blue" under the name System F. In 2004 the producer released his debut album "Right of Way" which featured the hit "Rock Your Body, Rock". By 2005, Corsten launched his next label Flashover Recordings which featured artists on the roster such as Rafaël Frost, Arty and other cutting edge producers. His third studio album "Twice In A Blue Moon" further solidified his name in the genre with songs such as "Radio Crash" and by 2010 he dropped "Once Upon A Night", a double CD mix compilation that thrilled fans alike. 2012 marked the date for his latest work "WKND" which yet again have been welcomed with enthusiasm and countless praises not to mention various web episodes documenting the producer.
World tours are second nature to the Dutch superstar as Ferry Corsten has currently been brought his 'Full On Ferry' nights to the party capital of the world, Ibiza, doing parties with the legendary Judge Jules. The nights have been among some of the highlights of the island this year.
He also recently launched a new radio show called "Ferry's Fix" which diverges slightly from his hugely successful "Corsten's Countdown Show", that is syndicated in 50 countries around the world.
Indeed Ferry Corsten has hit the mark that every artist strides for, but never one to be content with reocurring themes, he continues to reach pass boundaries to create new patterns.
AJ-You're considered to be the architect of the Dutch-Trance sound. When you were pioneering this style, did you ever envision the music becoming such a massive success around the world?
FC-No, absolutely not. I couldn't even imagine that my music would become so big. I used to make music as a hobby in the early 90's and was surprised that I could make a career out of it from such a young age.
AJ-You were really young when you recorded "Spirit of Adventure" back in 1991. How big was the house and electronic scene in Holland at that period? Were you attending the early raves of those times?
FC-It wasn't really big at the time. It was more of an underground thing. I definitely went out often if I could. I would spend the rest of the time in the studio producing.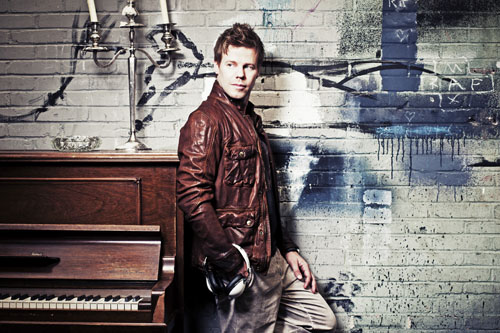 AJ-You have never been scared of change when it comes to producing music. With the current technology, does it make it easier for you to become even more experimental with the sound?
FC-Yes, definitely. Because all of the software that is available you can really be creative with your sound. It also has become so much easier to start producing these days because of all the software that is out there.
AJ-You and Judge Jules have come together for some exclusive parties this year at 'Judgement Sundays' in Ibiza. How exciting has the nights been with you two on the decks?
FC-The nights so far have been really amazing. Bringing the Full On Ferry concept to Ibiza last year was a milestone and to be back again this year is really great. We still have 2 nights to go on 19 August and 9 September and I am really looking forward to them.
AJ-Finally, your album "WKND" received tons of praises. With a career that has been so prominent, what sort of things keep you inspired to continuously create groundbreaking releases?
FC-This can be anything really. From music I hear on the radio to things I see when I am out driving in my car. My family also really inspires me, especially my daughter. One of my tracks is actually named after her, "Gabriella's Sky".
Ferry Corsten Official Website