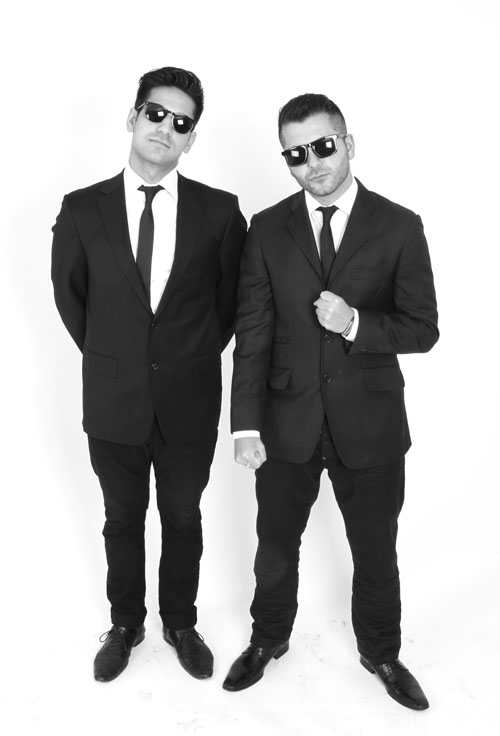 Words-Art Jefferson
Photography-Andrew Theodore & Tom Green
The duo known as Filthy Fiction are a couple of musicians whose emphasis on making the grooves with the highest standard of quality makes them among some of the most exciting producers in the music scene. Comprised of Jeevan Sagoo and Teo Cretella, the two grew up in West London with a strong desire, even as youths, to make their mark in the industry. By the age of 15, they were already doing events around town and years later, the duo found themselves performing alongside UKG legends such as MJ Cole and Artful Dodger. Pete Tong showed strong support for their 2008 remix of Kanye West's "Love Lockdown" which he featured on BBC Radio 1. They have supported Ellie Goulding at the Indigo O2 Arena, worked with Roc Nation's Sef Naqui, Steve Appleton and more. FF has also recently worked with Princess Nya for a remix of her tune "Soldier" featuring Wiley. Under the alias 'Deep Fiction', their track "Let's Go" was released through Defected/Bargrooves. With an extensive and diverse musical background as well as the ability to produce absolutely massive songs, as artists, Filthy Fiction is set to hit the industry like a full blown tidal wave.
AJ-Both of you guys are West Londoners which has traditionally been a sort of melting pot of music genres for decades, whether soul, reggae, rock and even styles of electronic such as broken beat and so fourth. Before making house and even nu disco, what sounds were you brought up on and as young producers, what made you move in the direction of house?
FF-Living in London has given us the opportunity to access so many different cultures, which ultimately has had a big impact on our musical tastes. We both grew up with older brothers who were also a part of the West London scene who listened to a wide variety of music which was essentially passed down to us. We were initially Hip Hop producers so it was great to learn the world of sampling and apply simple production techniques. Listening to the likes of Homem-Christo and Bangalater really inspired us to move into house especially as they were using so many funk samples. Also being able to incorporate our different production styles into a 4/4 format to work into our DJ sets was a no-brainer!
AJ-At an early age, you guys were basically transporting equipment to spots all around the city to DJ. Were you predominantly spinning house or was it various styles?
FF-When we first started DJ'ing in our early teens it was definitely more of an RnB and Hip-Hop scene at the time. As crowds' demands are constantly changing and now we are in an era where audiences want to be hearing predominately house-based sets, you just simply have to cater to the current trends. This is easy for us to adjust to as our vinyl collection includes sounds from every genre you could possibly think of! We always try to make room to drop a bit of Balkan funk if we think the crowd can handle it!!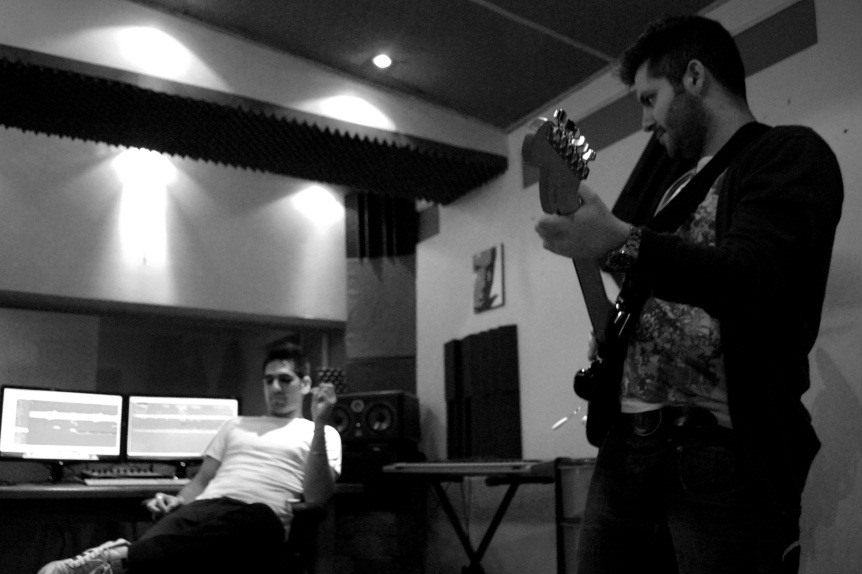 AJ-Can you talk about your track "Let's Go" that you're releasing? To me, it has the perfect elements of a true house and club tune with that classic disco production fullness.
FF-Essentially it's a really fun record for the summer and one that appeals to people of all ages. It really depicts that old school house sampling sensibility, and right now, while the whole club scene is pushing loud and intricate productions it seemed only right to take a breather from these sounds and simply go back to the basics. We want it to be on everyone's playlist for this summer!
AJ-Under the alias 'Deep Fiction', "Let's Go" is also being released on Defected correct? Will there be any remixes following the single?
FF-We're working quite closely with the label now so we're hoping that there will be quite a few opportunities to come from this! We love remixing. It's a great way to collaborate with other artists/producers and meet people in the industry. There may well be a remix of 'Let's Go' in the pipeline, but you'll have to watch this space to find out!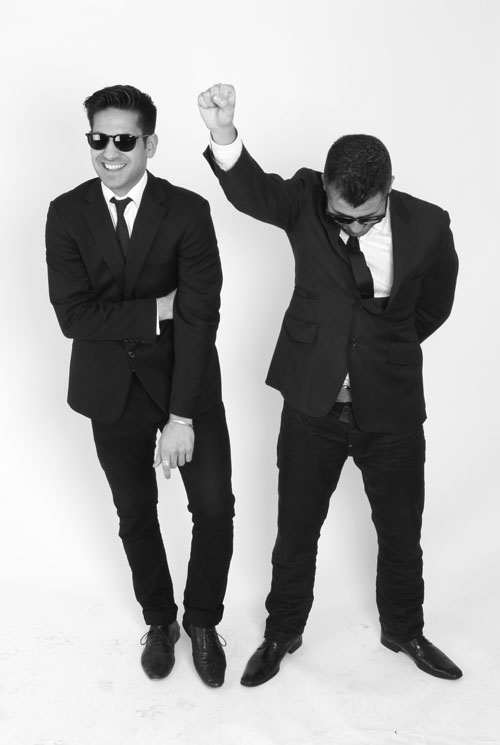 AJ-You have also taken proper engineering courses, which I would believe adds to that detail to sound quality that you both apparently have. Do you think that too many producers skip over the important steps of truly learning about sound and the quality of production since nowadays software is so accessible?
FF-We agree to some extent. Truly understanding how to be in complete control of your production takes time, patience, and a lot of experimentation. However, when we were starting up, we didn't have access to youtube tutorials, online forums and fundamentally a step by step guide on how to get "that" sound. You've got to move with the times and technology so perhaps it isn't as important now as it used to be.
AJ-Finally, while I'm sure you have more releases under the belt, will there be a possible video to "Let's Go" and are there any shows coming up?
FF-We're playing around with a few ideas at the moment with some production companies so we'll have to see whether a full video emerges for 'Let's Go'. In the meantime, maybe we'll let Teo release a viral x-rated version and watch it take over the world! They seem to be all the rage at the moment!! Viewer's discretion shall be advised of course!
On a more serious note, we're really excited about the year ahead. There are definitely more tracks that will be released this summer that we're really looking forward to! We will be be DJ'ing at some UK summer festivals, but if the track blows up then we're hoping to be playing at many more!
Filthy Fiction Youtube Channel
Deep Fiction
Deep Fiction website
Buy Deep Fiction "Let's Go" at Beatport